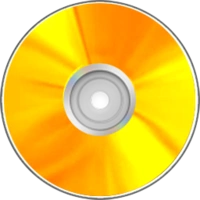 PowerISO Free Download
Updated on November 2, 2022
Compress files and decompress archive files, burn files and folders to media discs, mount ISO files, and more. Download PowerISO for Windows.
| | |
| --- | --- |
| App Name | PowerISO |
| Version | 8.2 |
| License | Trial |
| Updated | November 2, 2022 |
| Compatibility | Windows 32-bit/64-bit |
| File Size | 4.31 MB |
| Category | Utilities |
| Publisher | PowerISO Computing, Inc. |
| Post ID | 59 |
| ISO file | No |
What is PowerISO?
With PowerISO, you can manipulate CD / DVD / BD image files. If we take a quick look at what the market offers in this category, there aren't many alternatives to this application. It also has to do with PowerISO being available for more than ten years. Expect this software to be reliable, stable, and easy to use if you know what you're doing. In case you don't, the Internet is there to help. Use a capable search engine to find helpful tutorials so you can learn from others and develop your skills. It's almost impossible not finding something concerning an issue on the World Wide Web.
Test its features for yourself before you buy the product
By default, PowerISO comes free, but there's a drawback. We can't use many of its features without obtaining a paid subscription. If you can afford to pay for it, then do it! If you can't, the only components you can use are the free ones. It also features a nice virtual drive where the user can mount ISO files. Do you want to burn OS ISO files to flash drives through an easy process? Please download Rufus because it works like a charm!
Configure the program during the install wizard
While the installation setup runs on the screen, we can choose the file associations, and we can even change them later if we want to change the configuration. We can either add new extensions or exclude some of them. The GUI comes with a user-friendly layout, where the main tools are easy to access, while other features and settings are available inside the dropdown menus. Inside the main window, you will also find the file browser.
Work with your image files
Thanks to PowerISO's friendly interface, we perform operations like open, extract, burn, create, edit, compress, encrypt, split and convert ISO files. Don't get confused. The application supports additional file formats besides the ISO format. For example, we can mount virtual drives containing the following image containers: DAA, NRG, BIN, and CDI. Old school gamers are the most familiar user base concerning handling these image files because many computer games' installation processes require them to work this way.
Compress and decompress with PowerISO
Concerning app navigation, you can open files using the context menu, drag and drop method, and clipboard copy paste. Since there are many methods available for the user to perform his tasks, this application is one of the friendliest and most intuitive on the market. Image files are not that different from compressed archives like ZIP, RAR, TAR, etc. Considering this fact, I'm not surprised PowerISO comes with the ability to extract files included. It's easy to do so because all we have to do is to select the target image/archive and then select the destination folder. If the compressed file contains many files and folders, the decompression process will take time to complete.
Burn files to media like CDs, DVDs, and Blu-Ray discs
With PowerISO, you can convert image files between ISO / BIN and other formats. Another essential function of this software is the ability to burn ISO files and other files on CD, DVD, or Blu-Ray discs. Another software that handles the same operations is ImgBurn. Plus, we can create audio CDs, rip Audio CDs and save the content on our personal computers and laptops as MP3, FLAC, APE, and WMA files. In terms of language support, we can configure the UI to work in the following languages: English, French, German, Arabic, Polish, Portuguese, Italian, Thai, etc. The best way to figure out how much PowerISO offers is to download and install it yourself.
Download PowerISO for Windows
Before you proceed to download PowerISO, you should make sure your computer or laptop is able to run it without problems. If you're downloading 64-bit software, ensure your system works on the 64-bit architecture. 32-bit software not only works on 32-bit systems, but also on 64-bit. Also, the download links might change from time to time because of new versions of software, but we make sure they are safe and free to access. Press the button to download PowerISO.