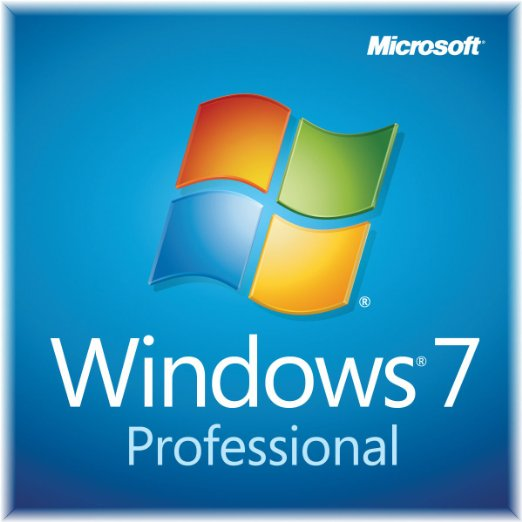 Windows 7 Professional
Updated on April 7, 2023
Do you want to install Windows 7 Pro SP1 on your computer or laptop?
| | |
| --- | --- |
| App Name | Windows 7 Professional |
| Version | SP1 English |
| License | Trial |
| Updated | April 7, 2023 |
| Compatibility | Windows 32-bit/64-bit |
| File Size | 2.39 GB (32-bit) | 3.09 GB (64-bit) |
| Category | Operating Systems |
| Publisher | Microsoft |
| ISO file | Yes |
Introducing Windows 7 Professional
Windows 7 is a popular operating system for computers and laptops. Improvements were made to the previous operating system from Microsoft while maintaining software and hardware compatibility. Amongst Windows 7's new features is support for virtual hard disks, improved loading performance, better support for multi-core processors, kernel enhancements, a new version of Windows Media Center, better media features, Windows PowerShell, and many other exciting things.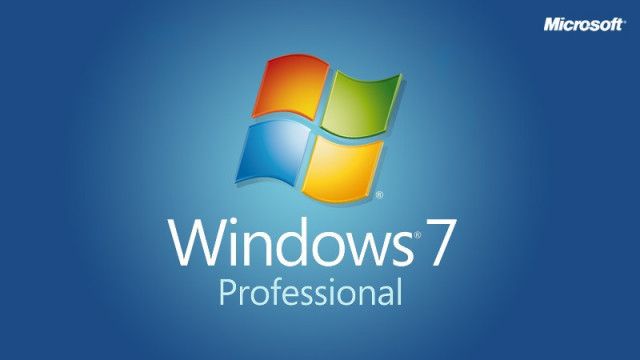 New taskbar, improved Control Panel, and a different looking notification area
The Control Panel also brings new items like Workspace Center, Credential Manager, System Icons, and Display. The taskbar receives noticeable visual changes, while the old quick launch menu made room for the ability to add applications to the taskbar area. On the far right end of the taskbar, you have a small rectangle button that allows you to jump directly to your desktop. The notification area looks different in Windows 7 while keeping the standard icons, Volume, Action Centre, Network, and Power. If you have other running applications, you can choose if you want their small icons to show or not in this area.
Some features of Windows 7 Professional ISO
Better TaskBar/Start menu;
Lower hardware requirements and better speed compared to Windows Vista;
Improved desktop responsiveness;
Far better compatibility than Vista;
Improved Search Tool;
Easy to install and configure;
Standard drivers for networking are included in the pack by default;
Better User Account Control;
Faster boot time;
Parental Controls;
Windows XP Mode.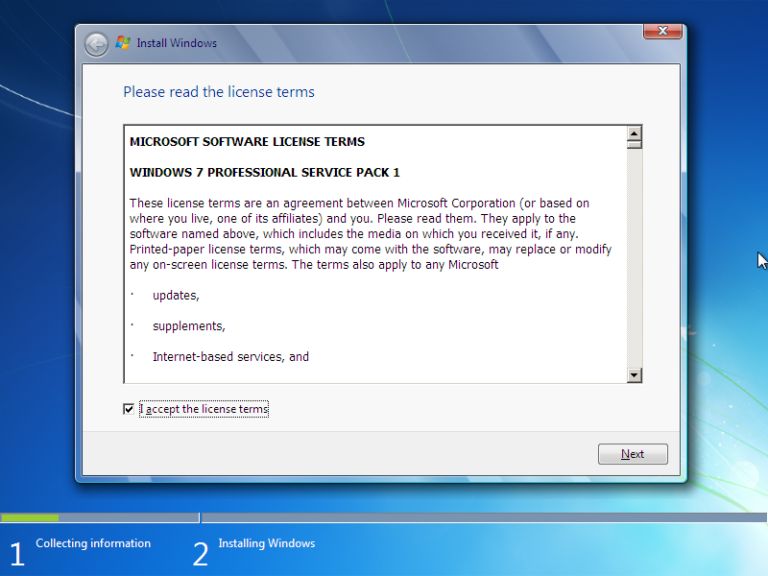 Compatibility with programs made for Windows XP
Windows 7 Professional offers all the features in demand by regular users and businesses, plus a proper media and entertainment center from the Home Premium edition. You will also be able to run native Windows XP software by using the Windows XP Mode implemented in this edition of Win7.
Share files and folders with ease
Another cool feature is Windows Easy Transfer which helps you move folders, files, and system and application settings from one computer to another. You can use this feature if you want to move from an old pc to a newer one or add a second computer. If you don't know what files, folders, or settings to transfer, use the Selective Restore tool to save all your crucial information from the old pc to a removable storage device. You will need to have the same version of Easy Transfer on all computers involved in this transfer. One of the main benefits of Win7 is the ability to work with large numbers of files and applications simultaneously without causing crashes.
Enhanced folder browsing and easier to install device drivers
The new Windows Explorer brings a file preview function, so you can throw an eye at its content, thus enhancing user productivity. In addition, this operating system rocks new buttons, like you can see in Windows 7 Ultimate, to simplify easy tasks like sorting files based on your criteria. Installing devices and printers is easy because the operating system will download and install all the required drivers without user intervention. You can find your installed Devices and Printers in the place now.
Stay in touch with loved ones and friends
The new Live Messenger makes it convenient to connect with your friends and to create groups by chat, audio, or video. You can change your profile settings like picture, background, status, and signature whenever you want in a matter of seconds. Parental Control allows you to manage what your kids are allowed to do on the computer. You can add games to the exceptions list, allowing your children to play them without Parental Control blocking them. Besides, we can apply the same measures to applications and configure the time interval on which the child is allowed to use the computer. Web monitoring is also possible for better management of the contacts and the websites accessible to your children. You can also create a full report to see what your child did while he was at the computer.
More about the XP Mode
The XP Mode will bring all the advantages of a newer PC but with the compatibility of the older operating system, XP, to run software designed for it. The XP Mode is a virtual Win XP machine able to run while in Windows 7. To run XP Mode, you must have a processor which supports virtualization. You will also be able to access your attached USB devices, cd drive, and printers connected to your computer while you run XP Mode. File sharing between the two operating systems is also possible.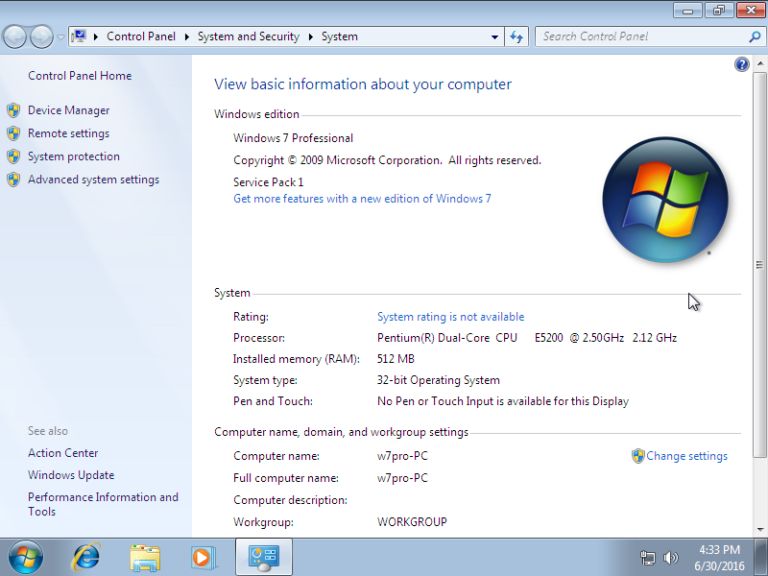 Manage your notifications through the Action Center
In the older versions of Windows, notifications presented themselves only as pop-up messages, but now, you can see them using the Action Center. The Action Center is a new Control Panel tool that informs you about your system's tasks and problems. Its main reason is to keep your computer safe and fast responding by offering easy ways to fix issues and making settings regarding UAC. Hower your mouse pointer over the Action Center icon available on the right side of your taskbar to see what kind of issues/notifications you have. You must click the proper icon or the alert to launch the menu, which offers options to fix them. Expect these notifications to be about system security and diagnostics, backup and restore, user account control, windows update, and defender.
Play your favorite videos
The new Media Player supports more media formats offering a better experience than previous versions. It plays file formats such as WMV, WMA, MPEG-4, iTunes non-copyrights formats, DivX, XviD, AVI, MOV, and high-definition formats. If you submit an unsupported file format by the player, it won't show up in the music or video library. In addition, you have easy access to your media by going to the Start Menu and choosing Media Player. Windows 7 Pro ISO is the only safe way of installing this reliable operating system on your computer or laptop. Burn it on a DVD or a USB flash drive, boot from it, and follow the installation wizard.
Download Windows 7 Professional ISO