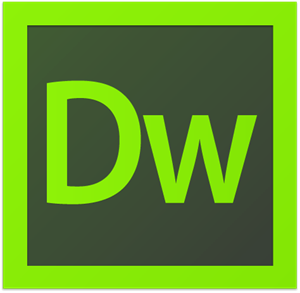 Adobe Dreamweaver CS6
Updated on April 7, 2023
Design and publish your next web page with Dreamweaver's rich feature set. Start from scratch or use templates.
| | |
| --- | --- |
| App Name | Adobe Dreamweaver CS6 |
| Version | CS6 |
| License | Trial |
| Updated | April 7, 2023 |
| Compatibility | Windows 32-bit/64-bit |
| File Size | 283.3 MB |
| Category | Developer Tools |
| Publisher | Adobe |
| ISO file | No |
Introducing Adobe Dreamweaver CS6
Adobe Dreamweaver CS6 is an application tailored for web development and design which features a powerful live view engine and multiple tools. We can upload to a remote server each project we create with this program. This action is possible by using the FTP or WebDAV protocols. The user interface comes with multiple tools, each HTML and CSS project being rendered in a window to see exactly how the code transfers into visual design.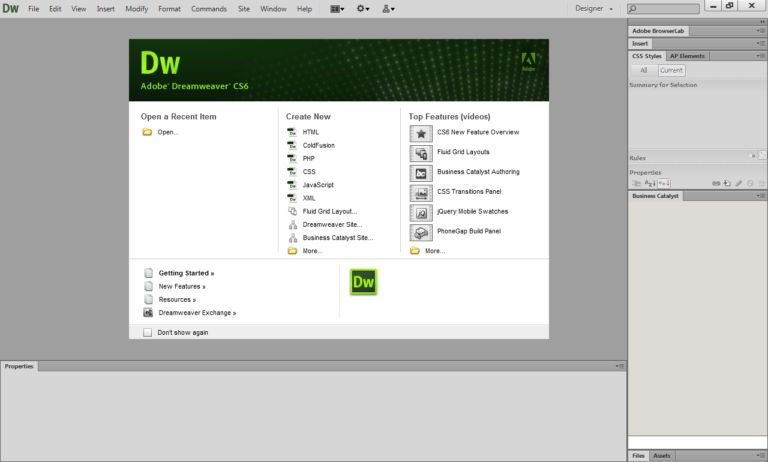 Add media content into your web pages
This version features an improved site manager to offer better functionality. Also, the CSS grid layout responds to different screen sizes, meaning the website layout and the page content will adjust to various devices displaying them. Because of CSS3 implementation, you will get a better response from page elements when we click on them. You can add many types of content to your projects like images, text, maps, movies, sounds, and so on without problems. Another much-appreciated feature is the ability to validate the data submitted by the user.
Work with the UI to create interesting designs
The Workspace window shows multiple toolbars, each with its purpose. The Standard toolbar displays buttons for simple commands like New, Open, Save, and so on. Because the user might need to see how his code presents itself as visual design, this action is possible by using the Document toolbar. Inserting different types of files can be done by using the Insert panel. The application generates HTML code to represent the new content each time you insert something.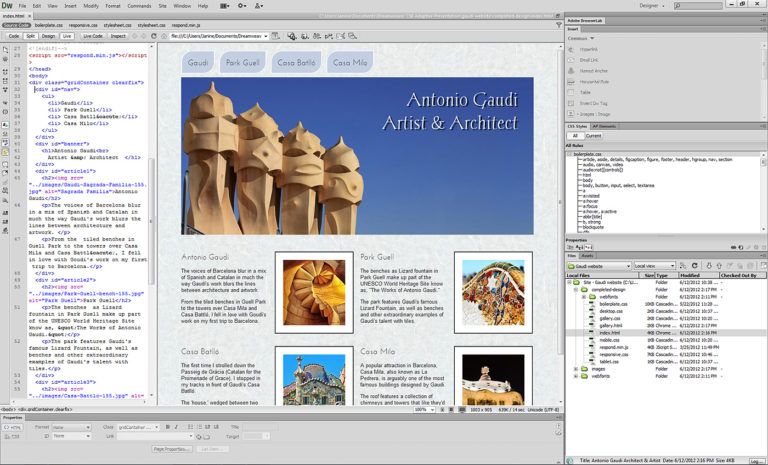 Take advantage of Dreamweaver's templates to speed up work
In addition, you can see how your code translates into design using the Design view or the Live view. The difference between these two view modes is that the last one will render the code directly into your web browser. Besides, you can split your user interface into two windows, the code view and the design view. While creating a layout, we can use specific templates to make our job easier. Dreamweaver CS6's template collection represents a mixture of traditional templates with updatable elements to suit each user's needs. Since not every website is like the other, it's challenging for any web development application to provide enough templates to keep everyone happy. Adobe Dreamweaver CS6 allows us to alter templates to add additional editable sections.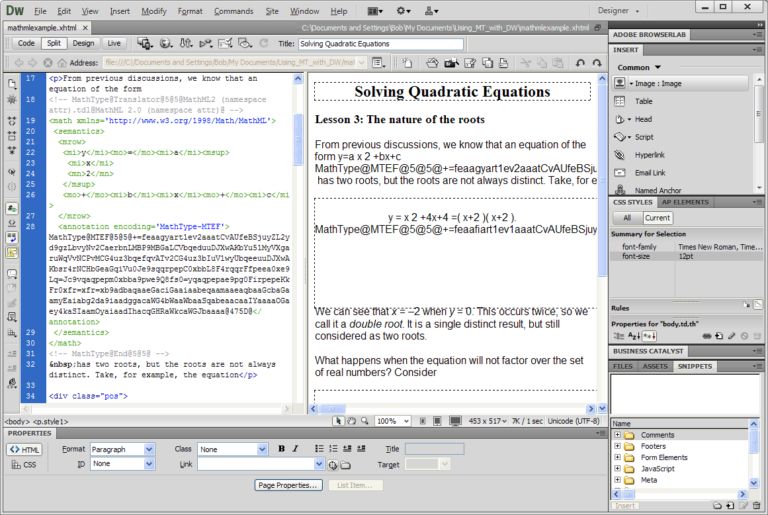 Ensure the compatibility of your code with major web browsers
If none of the designs provided by Adobe aren't good enough for your project, the obvious option is to create your very own templates. Define the layout's distribution, use placeholders where you can, incorporate as much content as possible, and save the template for later use. It is as easy as using the Save as template command. Because people use different web browsers, your websites must have compatibility with each major one. Browser compatibility is a big concern for web developers. Dreamweaver CS6 has tools for W3C and XML validation to ensure the code is optimal for many web browsers. As it is right now, this application provides profiles for the following browsers: Netscape, Safari, Chrome, Firefox, Opera, and Internet Explorer. However, Dreamweaver CS6's old age can't check the compatibility of your projects with the current versions of those web browsers.
Some features of Adobe Dreamweaver CS6
New improved site manager;
CSS3 transitions: css elements respond better when being focused or clicked on;
You can use web-based fonts from Google or Typekit;
Improved transfer through FTP;
Support for HTML5, CSS3 and jQuery.
Download Adobe Dreamweaver CS6 for Windows