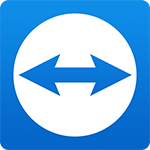 Teamviewer 11
Updated on April 7, 2023
This application enables the user to remotely connect to other machines over the Internet. Many useful features available.
| | |
| --- | --- |
| App Name | Teamviewer 11 |
| Version | 11.0.63017 |
| License | Free |
| Updated | April 7, 2023 |
| Compatibility | Windows 32-bit/64-bit |
| File Size | 10.7 MB |
| Category | Utilities |
| Publisher | TeamViewer GmbH |
| ISO file | No |
Introducing Teamviewer 11
Teamviewer 11 is a famous solution for providing support through remote access. In lame terms, you can use this app to connect a computer or a server to another machine running Teamviewer. It can make connections between systems running different operating systems. You can use this software on various platforms, such as Windows, Linux, Google Chrome OS, and Mac OS. Applications like this are essential for home techies and those working in the IT field.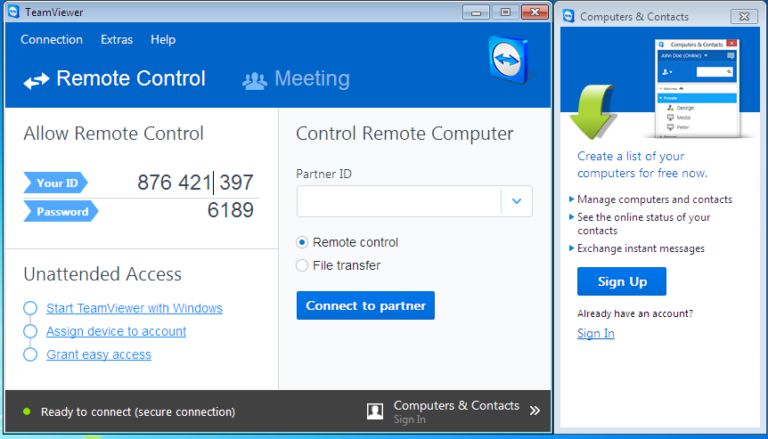 Connect to other computers via the Internet
Many companies offer IT specialist support services to businesses as a practice to earn money. When a problem arises, professionals use tools like Teamviewer 11 to connect to the remote machine and solve the problem. However, we can still use this tool for personal use. If you want to help a friend or a family member with their computer issues, you can use Teamviewer without problems. Albeit some PC issues are easy enough to be fixed remotely, not all of them are like that. When a computer struggles with hardware problems, the only option is physical intervention. Also, to use Teamviewer 11's features, both machines involved in the process need an active Internet connection.
Traffic encryption for quality protection
All established connections are encrypted to offer better protection against devices that want to intercept the information passed between the two connected devices. You can configure Teamviewer 11 to run as a system service allowing you to connect to your remote computer and log on to your profile. The user interface is basic and intuitive, just like on older versions of Teamviewer. Inside the main window, you will find different buttons and links to perform changes to your settings. To accept incoming connections, use the information displayed on the left side of the window.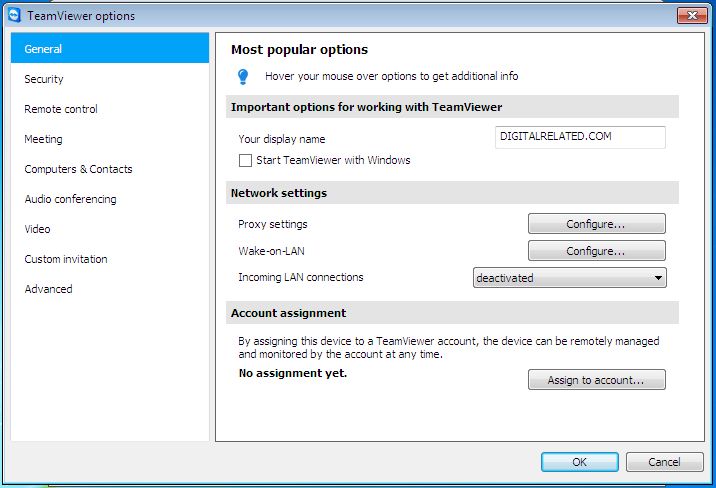 Type the ID, passcode, and connect remotely
To connect to another system currently running Teamviewer, complete the field located on the right side with the ID provided on the remote machine. Each computer that installs Teamviewer will receive a unique ID. The ID is generated based on different characteristics of the hardware. Random passwords are given by the app every time, but you can also set a personal password. By doing this, your Teamviewer will launch at Windows startup.
Perform remote administration, send and receive files, etc
There are two different types of connections that you can make as long as you have a partner ID. The first one is Remote control, which means that you get to see the remote desktop, and also, you will have complete control over that computer. The second one is the File transfer mode, where you can transfer different files and folders between the connected computers. Inside options, you can adjust various fields like your display name, configure the program to start as a service, set a custom password for incoming connections, etc. In conclusion, Teamviewer 11 is one of the best apps for establishing remote Internet connections to other machines.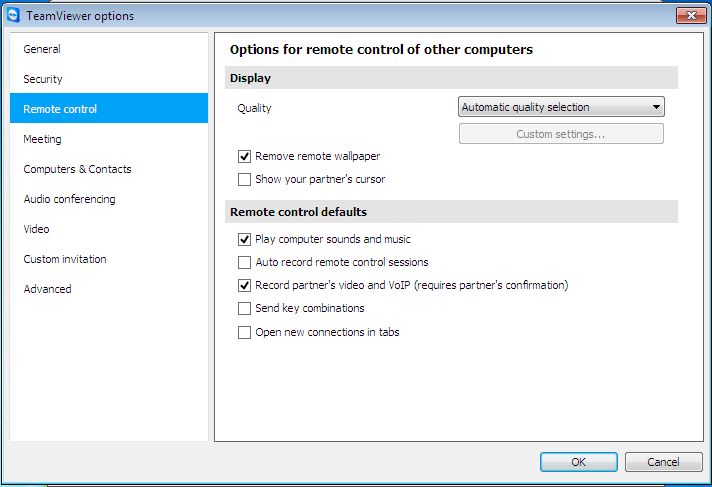 Some features of Teamviewer 11
Simple and easy to use interface;
Wake-on-Lan: configure your computer to allow being switched on remotely;
Video record your remote activity and save it on your hard drive;
Windows 10 compatibility;
Better performance and less bandwidth usage: it claims to be 15 times faster than previous releases.
Download Teamviewer 11 for Windows