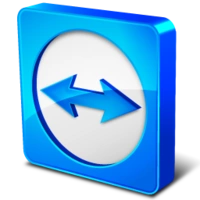 Teamviewer 10
Updated on April 7, 2023
Remote control computers and servers over the Internet with this great software. Easy to install and to use.
| | |
| --- | --- |
| App Name | Teamviewer 10 |
| Version | 10.0.47484 |
| License | Free |
| Updated | April 7, 2023 |
| Compatibility | Windows 32-bit/64-bit |
| File Size | 7.8 MB |
| Category | Utilities |
| Publisher | TeamViewer GmbH |
| ISO file | No |
About Teamviewer 10
Teamviewer 10 is an application that allows users to connect two computers for desktop sharing or file sharing. This software works because it manages to bypass firewalls, blocked ports, and routers to provide a link to a remote machine. When to use it? The answer can be pretty simple but also complex. Almost every family has a member who is good at working with personal computers. This statement does not apply all the time. Not at all. But if you are doing well with Windows, people that know about your skills will demand help when they need it. Since not every computer problem is bad enough to require physical intervention, the best way to help someone in need of assistance is over the Internet with applications like Teamviewer 10.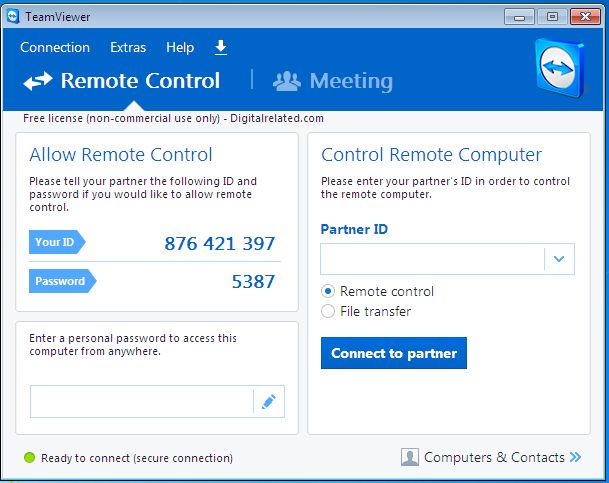 Teamviewer has commercial and personal success
This software is also present in many business environments. There are companies out there who offer IT specialist support in exchange for money. Teamviewer is the remote viewing app of choice for some of these companies. Another situation in which this program is helpful is when you want to access your home computer from work and vice-versa.
Type and required information and off you go!
To establish a connection to another computer, you have to type the id in the Partner ID field, and after the remote connection is complete, you will have to provide the correct password. You can use this application for multiple purposes: offering support, having meetings, administering different servers or computers, and teamwork.
Because of the growing security threats, Teamviewer 10 uses encryption as protection against hackers. Due to the implementation of encryption technologies, the traffic exchange between machines involved in Teamviewer sessions is highly secure and protected. It prevents third parties from intercepting and deciphering the data sent from one system to the other one.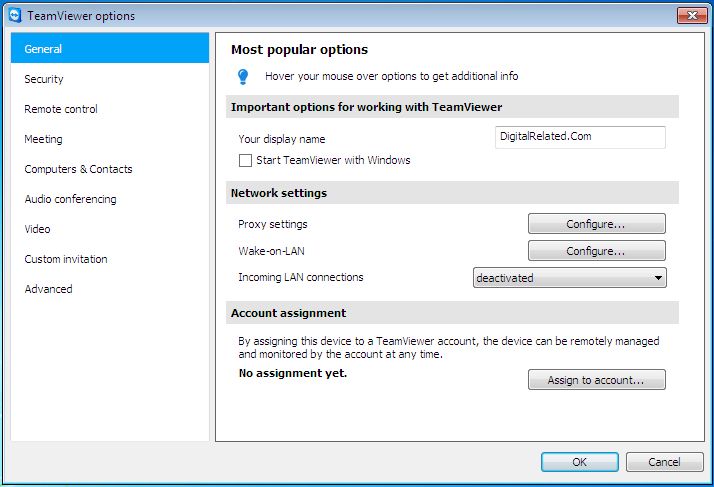 Share files, record connections, manage servers, and more
The two modes of connection available for regular users are remote control and file transfer. You can also use the remote control feature to transfer files, video record your sessions, and multiple other things. If you're on the road, you can use the mobile version of the application for your specific mobile operating system to connect to your remote computer. Teamviewer can also work as a system service, allowing it to be operational right after the operating system is loaded as long as you activate this option. This feature is perfect for server administration. You can access the password generated for remote access to a custom one with just a few clicks. This option will also make your Teamviewer start at system startup.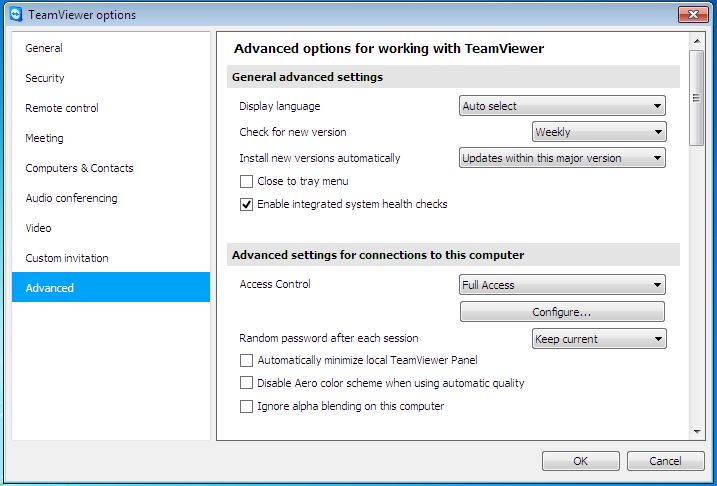 Integration with cloud account
Because this software is so popular, they have to use multiple routing servers to provide the best speed for their clients. Get extra features by registering your account. In addition, you can link your remote computers with your account for easy management. Inside the administration panel, you will find information about their status, and you can even use the browser version of Teamviewer to connect to those computers.
Some features of Teamviewer 10
Easy to install;
Offer support and transfer files over the Internet with encryption to protect your privacy and data;
Support for multiple types of platforms;
Video and audio recording;
Multiple connections at the same time.
Download Teamviewer 10 for Windows