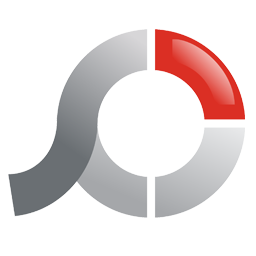 Photoscape
Updated on April 7, 2023
Photoscape is a free photo managing and editing application with support for image conversion, meme creation, and more.
| | |
| --- | --- |
| App Name | Photoscape |
| Version | 3.7 |
| License | Free |
| Updated | April 7, 2023 |
| Compatibility | Windows 32-bit/64-bit |
| File Size | 20.05 MB |
| Category | Graphics Editors |
| Publisher | Photoscape |
| ISO file | No |
About Photoscape
Photoscape is a graphics editing software developed in Korea by MOOII Tech. This photo editor can perform tasks like viewing, editing, batch-editing, poster creation, etc. Maybe this software is not on the same level as Photoshop, but it still brings a pack of essential features for photo manipulation. And let's not forget the most crucial aspect of Photoscape, it's free! We can't say the same thing about Photoshop, though. As long as you want to perform photo editing up to a certain complexity, this free software is definitely for you.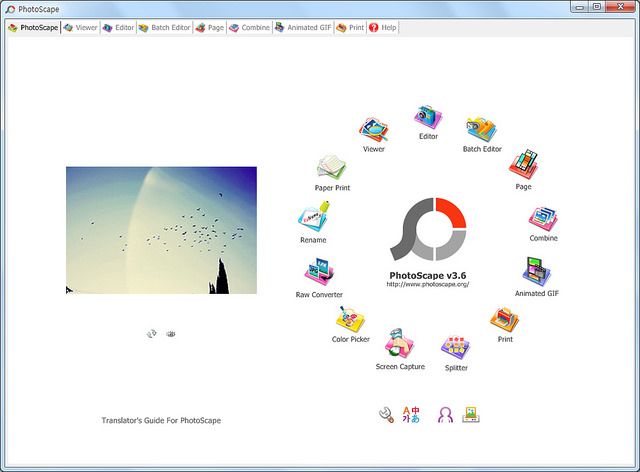 Follow the installation steps with attention!
Not only the download process is simple and quick to complete, but the same rule also applies to the installation process. However, pay extra attention during the setup because the installation wizard offers additional applications. The bottom line is that you don't need them. Many of the free photo editors available on the Internet focus their energy on providing a healthy number of handy tools, Photoscape being no different.
Use the available commands and functions to manage photos
Inside the well-designed user interface, you will notice the primary components of the program available in a circle. Choose one of these options to make the other ones disappear from the screen. You can also see these functions at the top of the window as other computer programs do. With Photoscape, you can view your pictures as slideshows and navigate through them without a hassle. GIFs are popular, especially on the Internet, and you can use this application to create them by merging a bunch of regular pictures into one.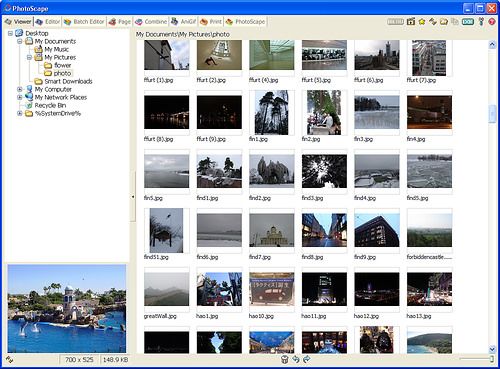 Edit pictures with Photoscape
Inside the editor, you can resize images, adjust brightness and color, crop, remove red eyes, draw shapes, user brushes, add effects, etc. There's a beautiful color inside a picture, and you want to use it in your projects? The color picker is the proper tool to achieve this task. Select this function from the menu, use the mouse cursor to point at the color, and there it is! Once the app gives the color code, you can use it everywhere you desire.
Free meme creator!
High above, we went briefly over the abilities of Photoscape to edit images. What's this program's drawback? It doesn't support working with layers. There are a few editing tools we can take advantage of to circumvent the lack of layers to an extent. People can use Photoscape to create memes because it features a text insert tool. It's as straightforward as placing the text box wherever we want, picking a font style and size, and writing some text. Another compelling aspect is the ability to merge multiple photos into one, creating a collage.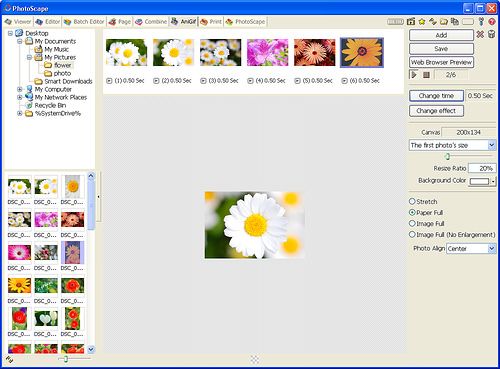 Convert RAW images to other compatible formats
Concerning the conversion process, users can convert RAW image formats into popular extensions like PNG, JPG, GIF, BMP, etc. Thanks to its lightweight design, this app runs in a manner that doesn't require many system resources. This fact is a big plus for users who have computers with low specifications. Overall, Photoscape is a capable photo editing program, and it comes without a price tag. Download the installer, launch the executable, and check out its features!
Download Photoscape for Windows