Notepad++
Updated on January 30, 2023
This text editor is perfect for programming thanks to its support for many programming languages, plugins, and rich feature set.
| | |
| --- | --- |
| App Name | Notepad++ |
| Version | 8.4.8 |
| License | Free |
| Updated | January 30, 2023 |
| Compatibility | Windows 32-bit/64-bit |
| File Size | 4.44 MB |
| Category | Tools |
| Publisher | Don HO |
| ISO file | No |
What is Notepad++ ?
Notepad++ is an open-source and free program that handles basic and advanced text editing. Since it's written in the C++ programming language, the developer behind the project, Don Ho, promises a light and efficient text editor that won't stress your system with unnecessary features. The whole purpose behind this software is to have a friendly and modular text editor for the Windows ecosystem. Launched in 2003, Notepad++ has seen countless updates since that day to fix various bugs, add new features, remove bad ones, etc.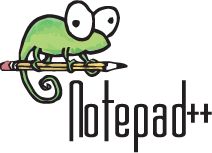 Edit various text files
This app's existence proves that we don't have to pay for premium solutions for basic and advanced text editing. If you don't trust me, please download and install this program on your Windows computer to see how convenient it is. Due to its clever and sleek design, many users can take advantage of the features and functions available inside the interface. Many people love this software, from users looking for a reliable text editor to programmers.
Multitab support
Notepad++ receives code updates from anyone with solid coding skills as an open-source project. Furthermore, you can program new features if you know how to code. While this program has a devoted fan base, other text editors like Sublime are making progress with each new update. A cool thing about Notepad++ is that it supports tabs. Each file has its separate window tab so you can navigate through them and do your job without having to close and open them multiple times.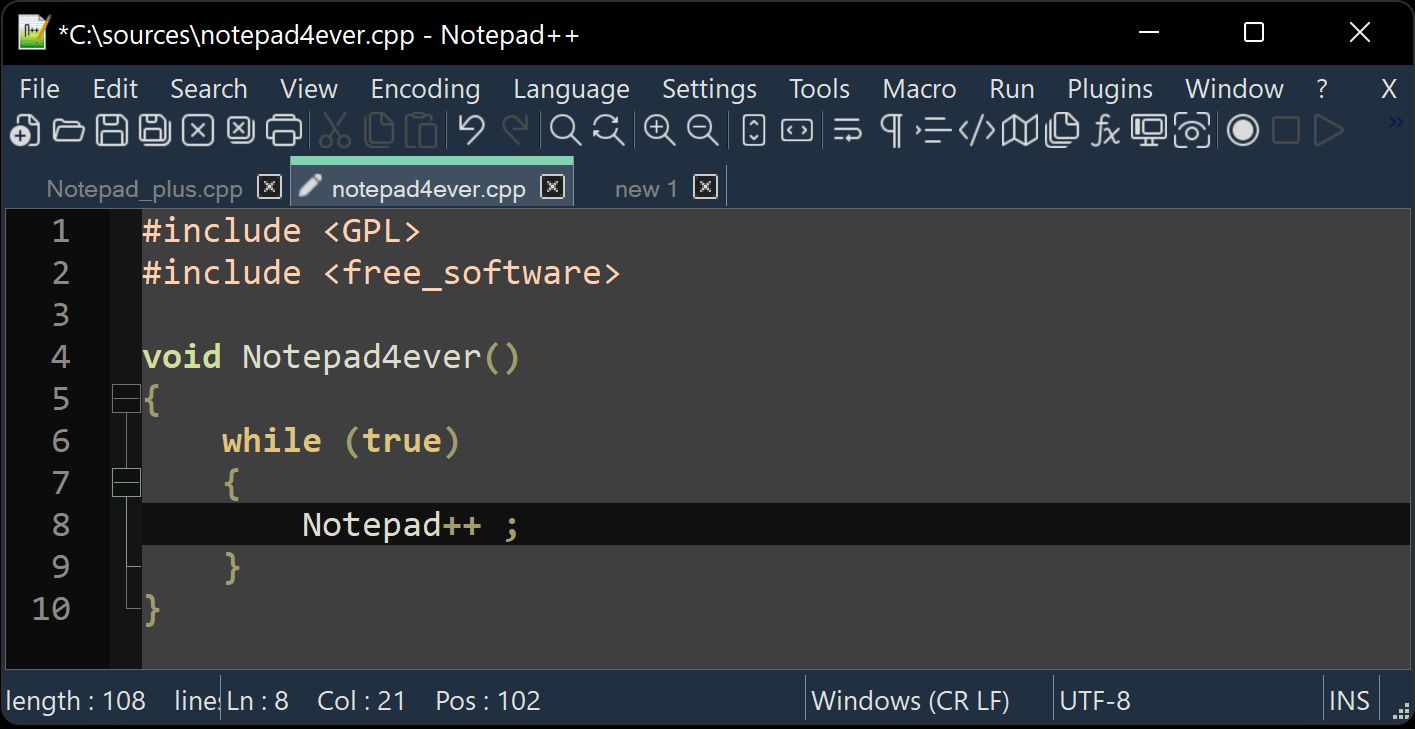 Works with many programming languages
It's an excellent tool for programmers because it recognizes many programming languages. As you're reading this article, this text editor provides features like code folding and syntax highlighting for the following programming languages: Java, PHP, C, C#, C++, Python, Fortran, CSS, Erlang, HTML, Pascal, XML, Swift, etc. However, don't expect this application to give you the best syntax highlighting function because it lacks compared to text editors designed purposefully for computer programming.
Friendly UI
You can also record mouse movements and actions and add various plugins to perform many tasks. Regarding UI layout, this text editor has a clean and straightforward design. Some buttons and functions present inside the window can be unknown to inexperienced users. Always use the Internet to get some help when you don't understand something.
Goodies for software developers
If you're a programmer and use this application as your code editor, you will find the Function List very handy. This feature displays a list of all your functions (methods) detected inside your code. If they're too many of them, you can use the built-in search engine to filter them. Syntax highlighting is also available, and it supports multiple programming languages. The application has a lightweight build, meaning that running this software shouldn't require many CPU and RAM resources.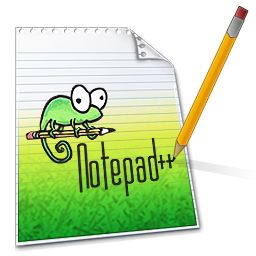 Expand its functionality with plugins
Another reason to appreciate Notepad++ is its support for plugins. The text editor comes with many features by default, but if some specific functionality is not available, the option is to seek an add-on that allows you to do what you want the app to do. Over 100 different plugins are available for download. In conclusion, Notepad++ is a proper text editor that appeals to experienced and inexperienced computer users.
Download Notepad++ for Windows