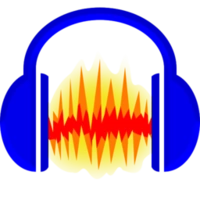 Audacity
Updated on January 18, 2023
Audacity is one of the best tools for recording and editing audio files directly on your computer. It's also free!
| | |
| --- | --- |
| App Name | Audacity |
| Version | 3.2.3 |
| License | Free |
| Updated | January 18, 2023 |
| Compatibility | Windows 32-bit/64-bit |
| File Size | 13.73 MB |
| Category | Media Players |
| Publisher | Audacity Team |
| ISO file | No |
Description of Audacity
Audacity is a freeware computer program designed to record and edit audio files. This feature-rich software is open source, meaning everyone can check the code that powers this popular application. Not only that, if you know what you're doing, you can contribute to the project and help the development team fix known problems and discover new functions. People use it to record live audio from microphones, mixers, and even from other media running in the background of your computer.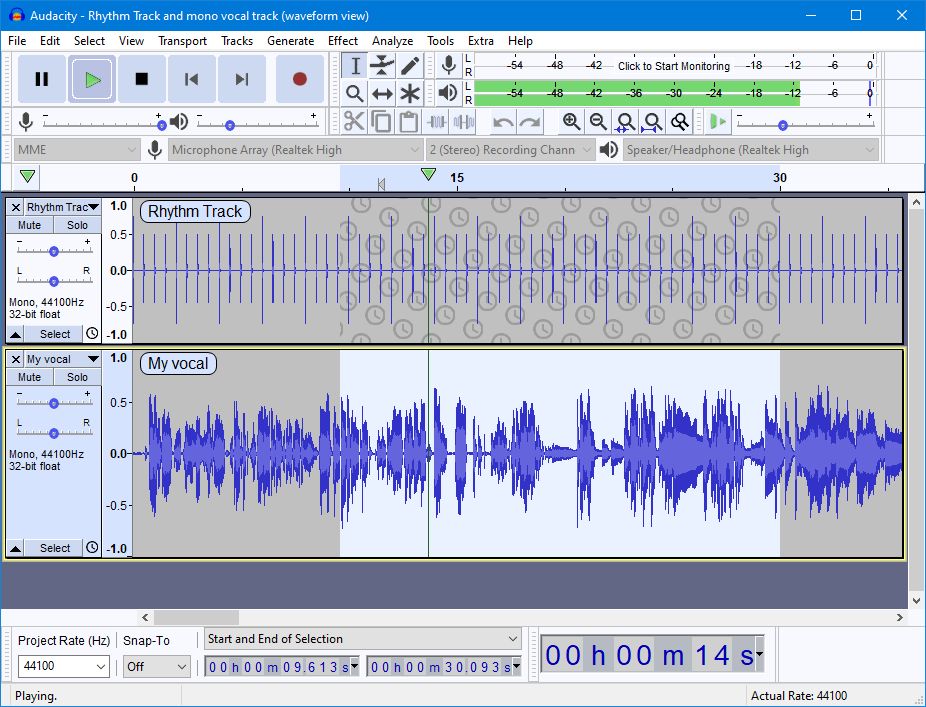 Follow the instructions inside the installation wizard
There are many cases when this app is what you need as long as you work with audio. If it happens to be a novice in the audio editing field, Audacity can be a friendly tool to develop your skills without pulling hairs. It has a large and dedicated community behind it, meaning people can find helpful tutorials on how to do many things. The installation process runs smoothly, so you shouldn't run into problems. Audacity's intuitive user interface allows users to perform their activities with smoothness. The upper part of the window displays tools and various functions, while the lower part shows the audio tracks as waveforms.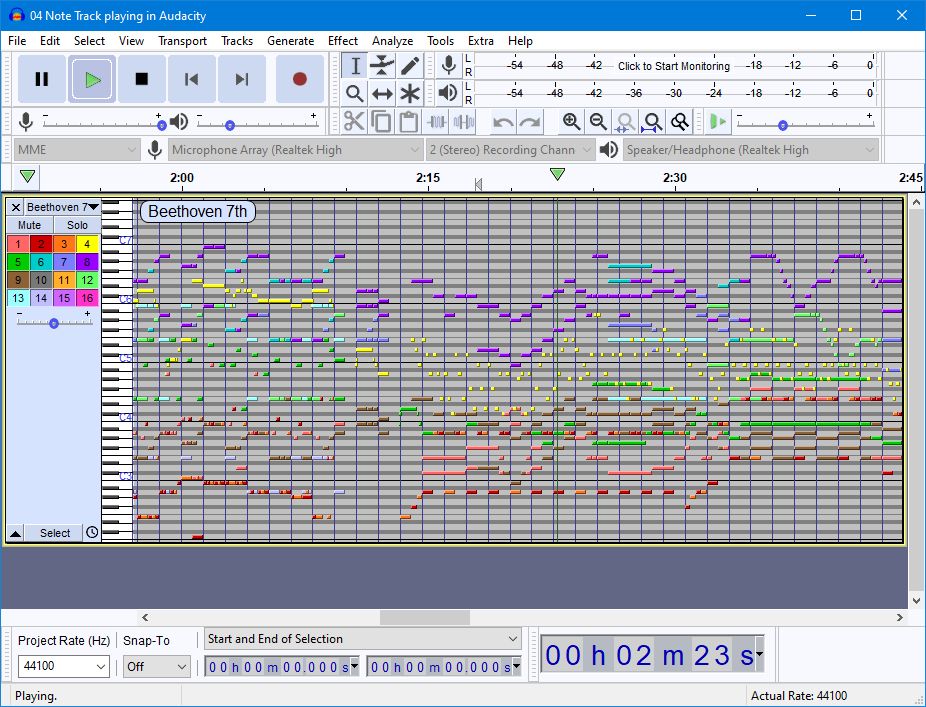 Learn from the included guides to use the app
Even if it is your first time using this software, there's no reason to be intimidated by it at all. Take your time, learn what each function available through the UI does, and you can build from there. Plus, Audacity provides a helpful wizard where new users can learn how to use the feature set like a true professional. By following the guides in this section, a newbie can develop skills he can use as a solid foundation to work with while recording and editing audio.
Capture audio streams from various sources
And since we're talking about recording audio, the app allows us to capture audio from multiple sources, edit it, and save it in numerous formats. Likewise, you can also use this application to mix multiple tracks and add a plethora of digital effects. You can also import and edit a variety of sound file formats. The best way to interact with the app and manipulate the audio tracks is through the keyboard. Learn the shortcuts so you can become very productive.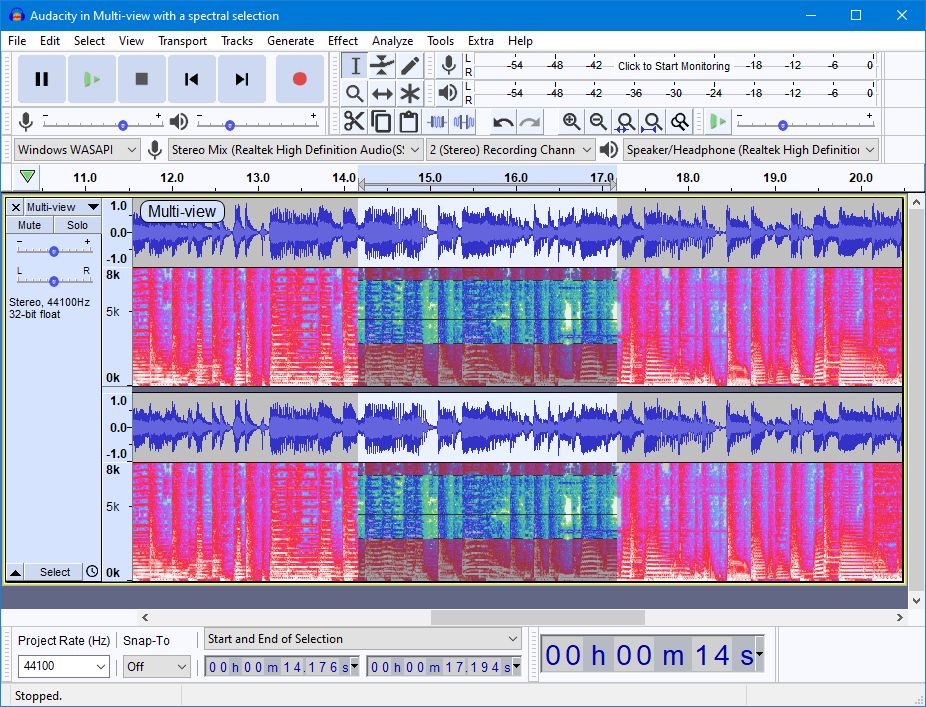 Extent functionality through scripting
Regarding additional functionality, Audacity offers support for plugins like LADSPA, LV2, Nyquist, VST, and Audio Unit effect. The whole purpose behind these extensions is to allow users to unlock more features. Plus, if you know what you're doing, you can go as far as developing your very own plugin to help with the projects you're currently working on. Right now, the app supports scripting in Perl, Python, and any other programming languages that support named pipes.
In conclusion, Audacity offers plenty of features, functions, and plugins for the average audio editing user. It allows us to record audio from different sources. We can create podcasts, mix many songs, etc.
Download Audacity for Windows