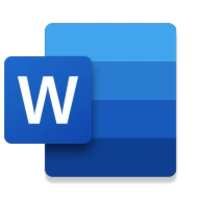 Microsoft Word 2019
Updated on January 20, 2023
It's never been easier to open existing Word documents or to create them from scratch. Add text, pictures, tables, etc.
| | |
| --- | --- |
| App Name | Microsoft Word 2019 |
| Version | English |
| License | Trial |
| Updated | January 20, 2023 |
| Compatibility | Windows 32-bit/64-bit |
| File Size | 3.31 GB |
| Category | Office |
| Publisher | Microsoft |
| ISO file | Yes |
About Microsoft Word 2019
Microsoft Word 2019 is a computer program used to create and edit documents on Windows computers and laptops. Because this application belongs inside the Office 2019 suite, there's no option to download the installer as a standalone. The workaround is to get the installer for the whole package and select for installation only Word 2019 if you don't want any other app available in the suite. Quite simply, to be honest.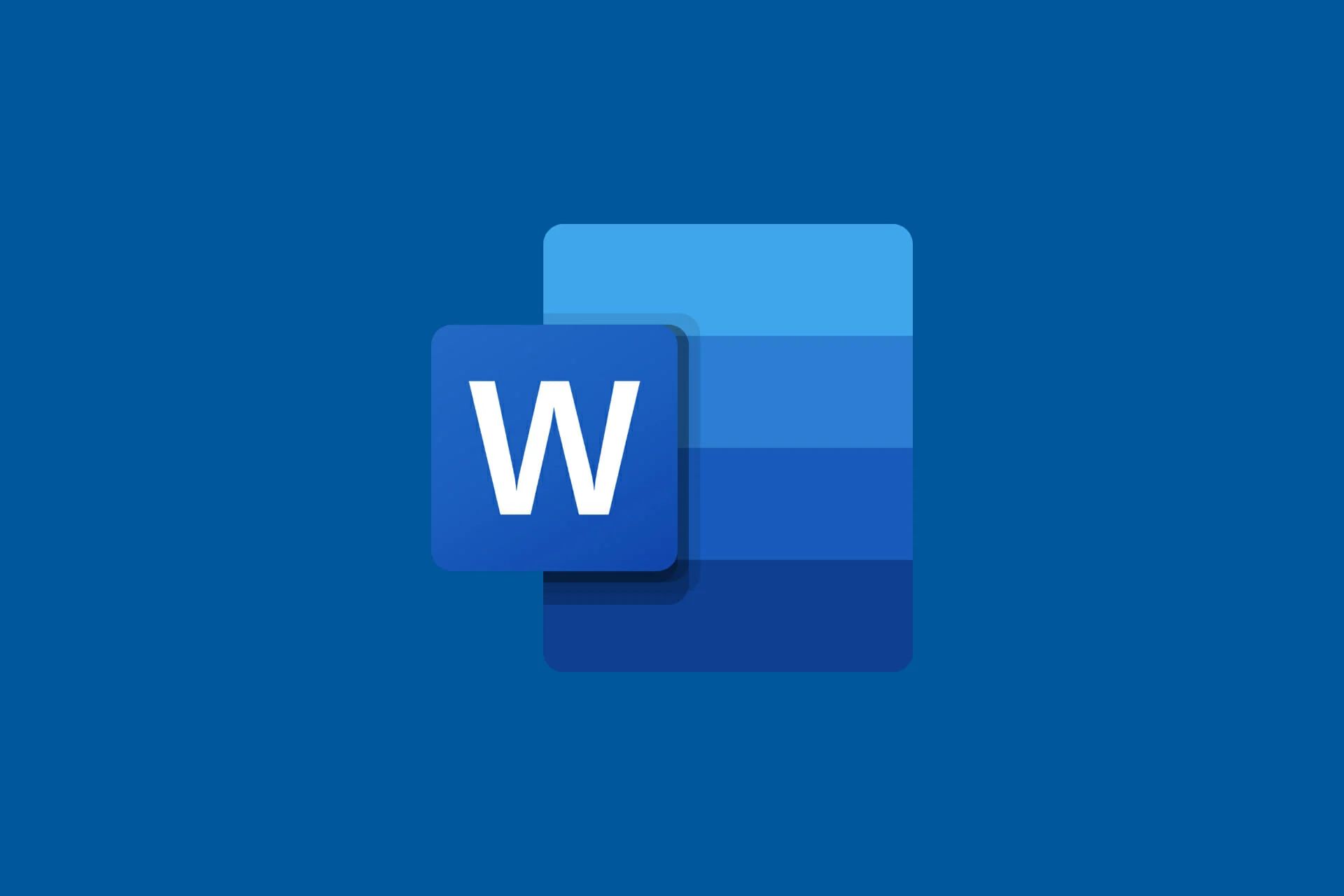 Meet the system demands to install Word
Concerning operating system compatibility, we can install this software on Windows 10, 11, and Windows Server 2019. Also, make sure your machine has at least 2GB RAM for the 32-bit installation or 4GB RAM for the 64-bit installation, a processor with a 1.6 GHz frequency and two cores or better, and around 4GB free storage space on your partition drive. If you meet all these requirements, Microsoft Word 2019 will install on your system without problems. You can always download Microsoft Word 2007 in case your computer is outdated.
The Ribbon holds the editing power
The user interface is very intuitive. New users might need a couple of minutes to get used to the app, but nobody should get lost. Start a new document, pick a template if it's relevant to your case, and add the information. Word's GUI gives access to various commands and features. Some of these tools are available through the Ribbon, while others are accessible through the built-in search component. Type something you want to do, and the application will respond with relevant features.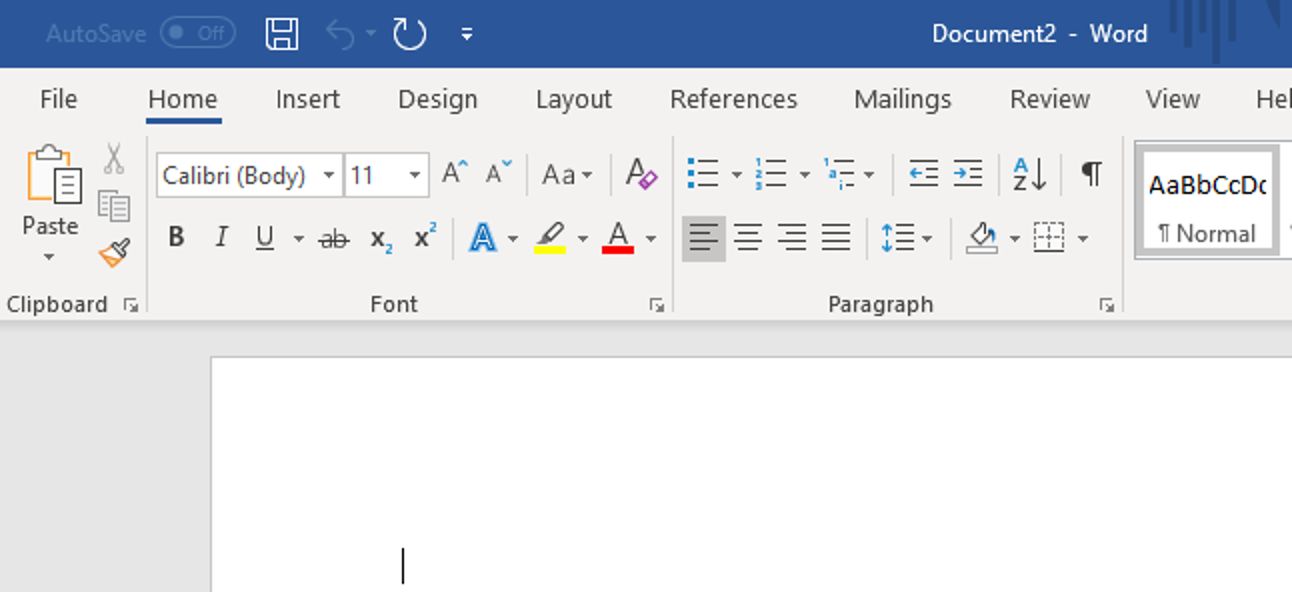 Many document editing options available
The most critical part of Microsoft Word 2019's GUI is the Ribbon. This whole section of the layout provides options for formatting the document, inserting tables, adding images, changing templates, and more. Each Ribbon tab contains separate groups. When you open one of these groups, the application displays more buttons performing tasks relevant to the group. For example, the section where we can insert tables into a document will always focus on working with tables.
Switch between different views
Another notable aspect of Word 2019 is the document view changer. The standard option is the Print Layout view, but we can change it to Read Mode, Web Layout, Outline, or Draft. Only use the Read Mode if you want to read your document as an eBook. I see an author using this feature. The Web Layout view switches the display mode to that of a web page. This mode is for developers, even though I don't see them using Microsoft Word as a development tool for websites. The Outline keeps it simple for organizing purposes, while the Draft view only displays the text.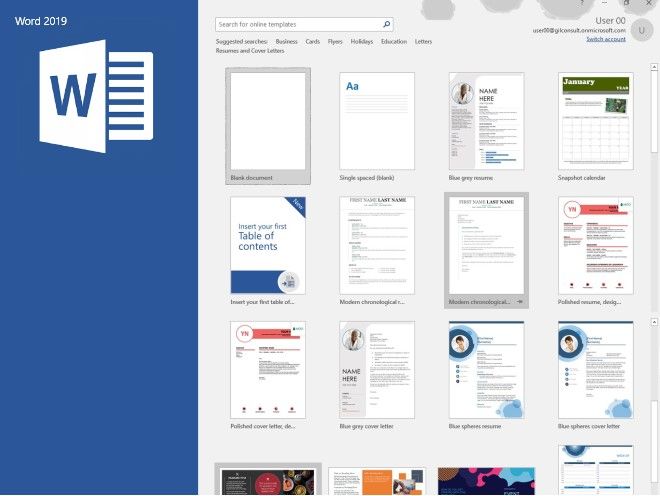 Work with templates
Concerning document formatting, the options are endless. We can adjust everything, from characters to entire pages. If you don't want to use one of Word's default templates, the other option is to configure everything according to your needs. Pick font styles, sizes, colors, etc. In addition, to keep everything grammatically correct, you can take advantage of the included Spell checker. This module works as quickly as you type. When an error is present inside your writings, the app lets you know about it.
Popular compatible file formats!
Don't forget to save your work! Microsoft Word 2019 maintains compatibility and support for older document formats brought by Office. The application displays a command for saving the file on the drive, OneDrive cloud storage account, or other places. Also, this word processor provides enough printing options to keep the average user happy. In conclusion, Microsoft Word 2019 brings everything we need to work on our documents.
Download Microsoft Word 2019 for Windows