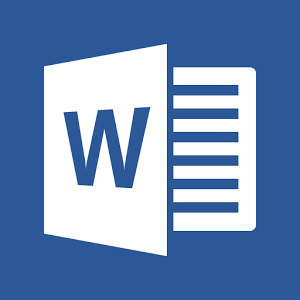 Microsoft Word 2013
Updated on January 20, 2023
Start documents from scratch or edit current ones with Word. Friendly user interface with many functions and features.
| | |
| --- | --- |
| App Name | Microsoft Word 2013 |
| Version | SP1 English |
| License | Trial |
| Updated | January 20, 2023 |
| Compatibility | Windows 32-bit/64-bit |
| File Size | 1.51 GB |
| Category | Office |
| Publisher | Microsoft |
| ISO file | Yes |
About Microsoft Word 2013
Microsoft Word 2013 is a modern word processor present by default in the Office 2013 suite. This version comes with notable improvements to the Graphical User Interface. The first window after launching Word will display, on the left, a list with recent files (if you have any), while on the right, you will see buttons to create a blank document or use a document template. You can also take a tour of Word in case you're new to it, and the program will help you learn the basics.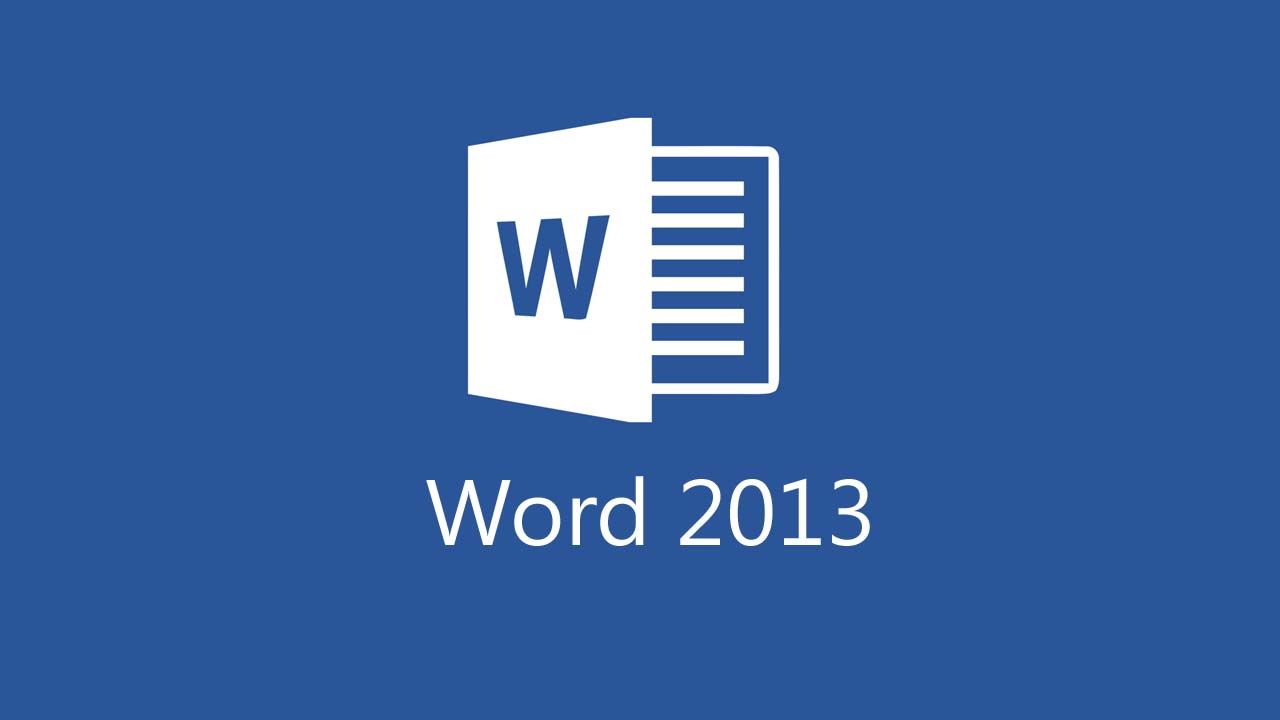 Get ready to work on your Word documents
By starting with a blank document, you pick your layout and formatting, which suits your work as best as possible. The user can also use a template to start faster, but be aware that these templates do not fit all kinds of documents. After you pick the option which suits you the most, the whole program will start. All the essential features are available inside The Ribbon, and each tab located above it will display different sections containing functions and other commands. Some of these sections might have more commands, and you will be able to display them by configuring each section.
See how your document looks in different view modes
Just as in previous versions, we can see the document in different types of views, each view fulfilling a determined activity (read, print). In addition, we can also display our active documents as web pages using the Web Layout view. Don't neglect the other two remaining options: the Outline view can display only the headings, while the Draft view will show only the text of your document. There are a couple of ways to print your opened document files. The fastest route is by clicking the Quick Print button accessible in the Quick Access toolbar. This option is straightforward because it sends your file directly to the printer.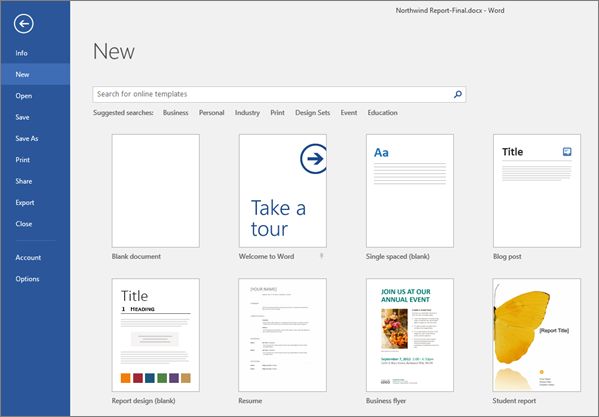 If you want to change different settings before printing, you must use the Print button located the Backstage. Also, you might want to check how your document will show as printed by using the preview option. Inside preview, the user can change the formatting and other stuff before printing the file.
Save your work as DOC, DOCX, PDF
Another essential part of Microsoft Word 2013 is the ability to save your work in different file formats. Since not all users have the same version of Word or Office installed on their computers, we have no other option but to save the document in compatible formats. You might even have to share your document work as a web page to ensure many people can read it. The PDF file format is probably the most common format for document work. Word provides a feature that allows us to save any document as a PDF file.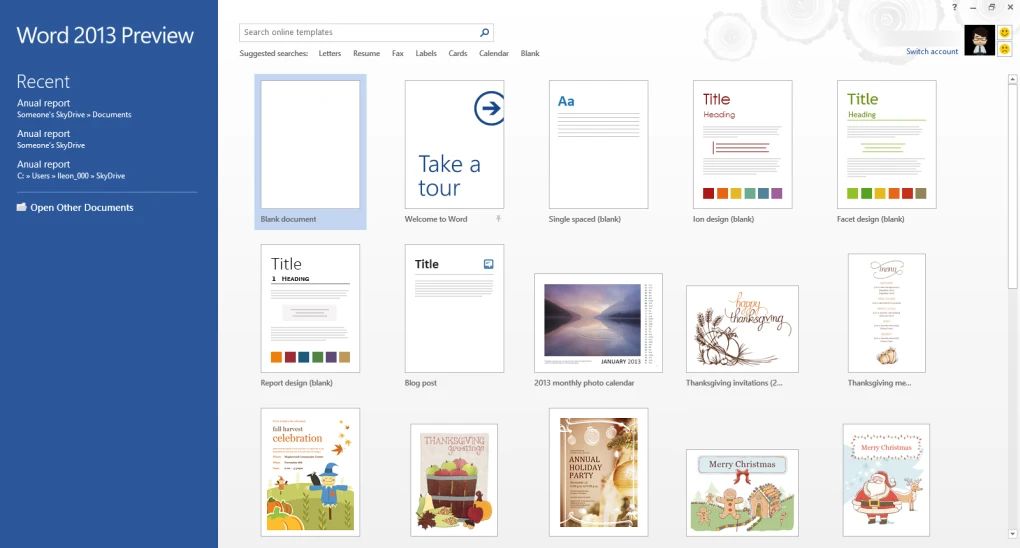 Word 2013 has basic tables
Do you have to complete some table work? It might not be Excel, but Word 2013 contains enough features to ensure simple work with tables. You can insert rows, and columns, adjust their size, color, spacing, borders, and more. Because many users perform mostly the same operations with Word, the best way to speed up the productivity is by using document templates. Don't confuse templates with themes due to the differences between them. A template is about document formatting, while the theme is about colors and other elements. Not only can we create custom templates, but themes as well. In conclusion, Microsoft Word 2013 provides everything we require to create, edit, and share documents with other people.
Some features of Microsoft Word 2013
Customize your documents using templates and macros;
Many formatting tools to improve the quality of your work;
Well-designed and practical user interface;
Multiple types of previews to see how your document will look in different situations;
Incorporated Dictionary and AutoCorrect features to boost the quality of your work.
Download Microsoft Word 2013 for Windows