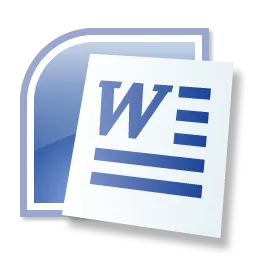 Microsoft Word 2007
Updated on April 7, 2023
Edit your compatible documents with Word. The perfect computer program for opening and manipulating docs.
| | |
| --- | --- |
| App Name | Microsoft Word 2007 |
| Version | English |
| License | Trial |
| Updated | April 7, 2023 |
| Compatibility | Windows 32-bit |
| File Size | 513.4 MB |
| Category | Office |
| Publisher | Microsoft |
| ISO file | Yes |
Introducing Microsoft Word 2007
Microsoft Word 2007 is a program found in the Office 2007 suite released by Microsoft in 2007. Word processing is one of the most popular activities performed by people on personal computers. This aspect means that almost everybody uses software to create and edit text documents. Word 2007 provides impactful changes to improve the software. Some of these changes are here to improve the user interface and the overall quality of the product.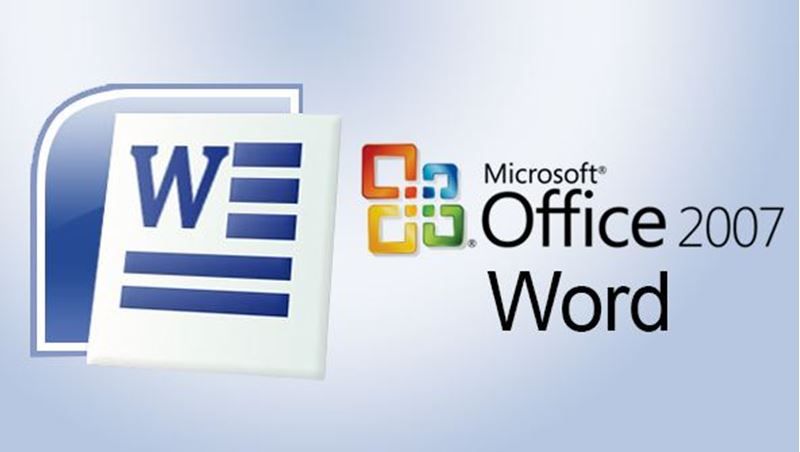 The Ribbon is your best friend
All the necessary tools for customizing your document are available inside the Ribbon. We can consider the Ribbon a fancy toolbar where all tasks are present inside different tabs and groups. Because of these categories, the application improves productivity, allowing us to access all important and often used functions with the quickness of a mouse click. If you don't find the desired tool, there's no reason to panic because you can still search for it and place it right there.
Let Word 2007 fix your spelling and grammar issues
Considering the way Microsoft Word 2007 deals with words, sentences, and paragraphs, there's a need for a spell checker. You can check a word's spelling accuracy, selected text, or the whole document. This action is possible using the F7 key or the Spelling & Grammar tool available in the Proofing group inside the Ribbon. You can also right-click on a misspelled word (highlighted with a red underline) and pick Spelling. Once you perform a spelling check, you will end up with a pop-up window showing the found issues. From here on, the user has no other option but to decide which actions to be applied to cancel the spelling process or fix the problems. As stated above, Word 2007 also comes with a Grammar Checker to ensure that your text is not full of mistakes.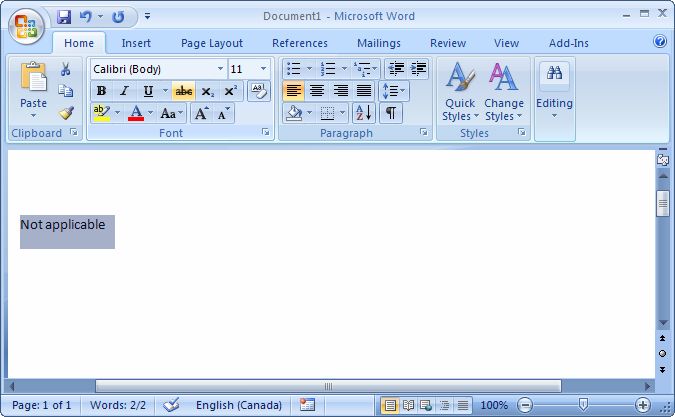 Use a pre-made document model to increase productivity
Another new thing in this release is the Building Blocks and Quick Parts. This feature offers a multitude of document models and formats ready to use. You can also view how a specific model will change your document. This feature is perfect for users who want to remove some hours deciding on text formatting.
Even though Microsoft Word 2007 has intense competition today, this old program still provides many top-notch publishing features that the user can take advantage of to create documents that are easy to read by other people. As a result of UI redesign, these powerful functions and features are easier to use by the average computer user. One of the most notable differences between Word 2007 and the 2003 version is the Microsoft Office Open XML format. Because of this improvement, we can create documents that take less storage space on the drives.
Preview mode and Help feature for assistance
In addition, this word processor provides a Live Preview module where users can notice the effect of a formatting option before they apply it. Microsoft Word 2007 is also very good at helping the user understand the role of each button available through the GUI. You can always use the Help button to learn more about the program's feature set. In conclusion, Microsoft Word 2007 it's still a competent solution for word processing on Windows computers and laptops.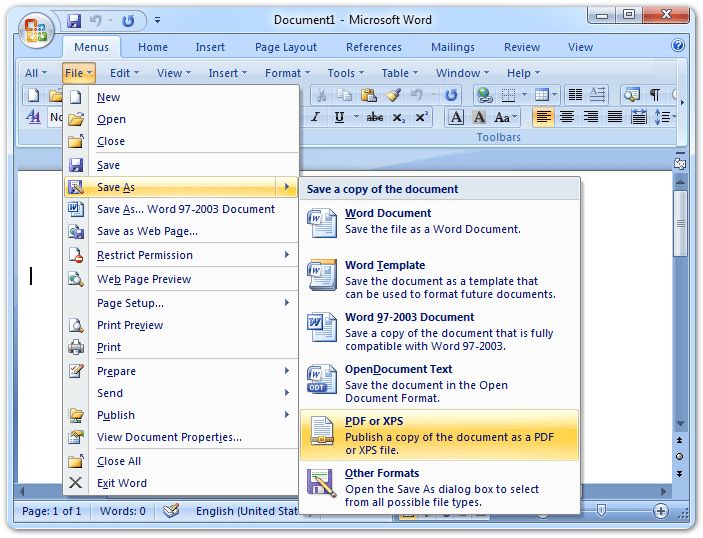 Some features of Microsoft Word 2007
The revisions panel: this is a section where you can see the changes made by you to a document;
The program offers new tools for document formatting, such as Charts, Diagrams, Quick Styles, Document Themes, and much more;
Ready to use formatting and document structure to speed up productivity;
Included Spelling and Grammar Checker: the perfect component for finding writing issues present inside your document;
Tables are an essential tool inside Word. Easy to create and manipulate.
Download Microsoft Word 2007 for Windows