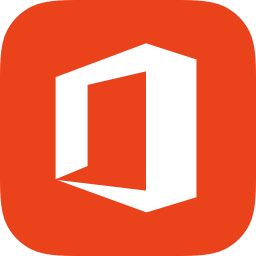 Microsoft Office 2013
Updated on January 19, 2023
With this office suite, you can create and edit spreadsheets, presentations, word documents, and more.
| | |
| --- | --- |
| App Name | Microsoft Office 2013 |
| Version | SP1 English |
| License | Trial |
| Updated | January 19, 2023 |
| Compatibility | Windows 32-bit/64-bit |
| File Size | 1.51 GB |
| Category | Office |
| Publisher | Microsoft |
| ISO file | Yes |
What is Microsoft Office 2013?
Microsoft Office 2013 became available for the average public back in 2013 as a replacement for Office 2010. As soon as you open a program from this great suite, you will notice one of the main changes from the get-go. The previous versions of Office prompted the user with a blank document to work on each time he would launch Word, Excel, and Powerpoint. Now you are greeted with a Start Screen where you can decide to open a recent file, an older file, create a new document or open a template. The first three options are easy to understand what they're about, but the last one needs some explication. Every Office program comes with various templates designed to fulfill different purposes and ease the start-up work for the user.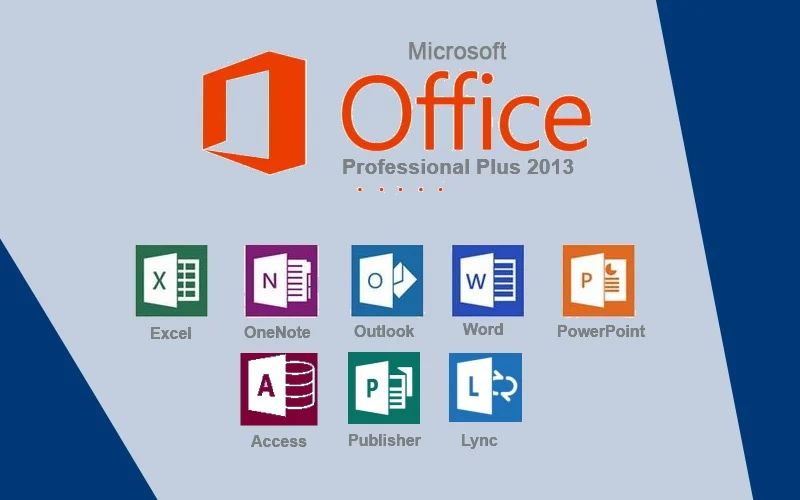 Browse the UI to use its features
The Ribbon introduced in previous versions is still here. At the top of it, you will find a list of tabs that change the content of The Ribbon with contextual commands. If you are new to Office and don't know what each command does, all it takes is to point your mouse at a particular button, and a small pop-up will appear showing a short explanation of what that button does. All of the commands located inside The Ribbon go neatly into sections.
Some sections have more functions and tools than they're able to display. The ones with additional buttons will display a small arrow at the lower-right corner of the section box. Clicking this arrow will prompt a window containing the other commands stored inside that specific section.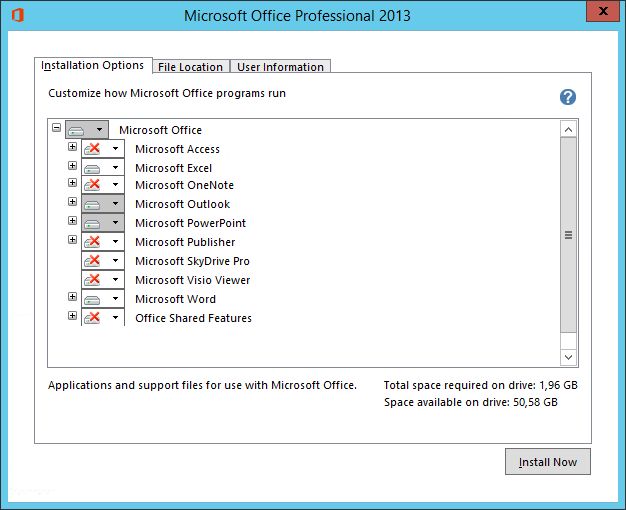 Install Word, Excel, PowerPoint, and more
We can access the Backstage View by clicking the File button. Here, you can perform tasks on your file, not the document's content. If you have a touchscreen monitor, you have reason to be extra happy because Office 2013 supports touch gestures, allowing text selection, zoom in and zoom out, scrolling, and so on. The primary editions of Office 2013 are the Home and Student, Home and Business, and the one posted on this page, Professional. We decided to post this one because it includes the programs found in the first two editions plus Publisher and Access.
Adjust Office 2013's interface around your needs
Customization is a part of Office 2013, just like it was in the previous releases of this suite. Speeding up the work process leads to more productivity. One of the best ways to become more productive is to customize the status bar. It's done in the same fashion as you would adjust the Quick Access Bar to your liking. The Quick Access Toolbar and Ribbon provide rapid access to the app's necessary functions and tools. However, there are times when you want to readjust these menus to benefit you more.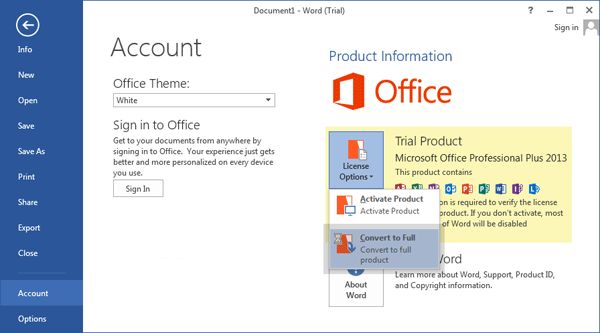 Bring documents back from the past!
Another essential and crucial feature of Microsoft Office 2013 is the ability to recover unsaved files and versions. The more we work with documents and other projects, the more we expose ourselves to the possibility of data loss. Spending time working on our Word, Excel, and PowerPoint files is not something that we can discard like it's nothing. There are moments when the user makes mistakes and wants to return to a previous version of the document he's working on with Office 2013. The File Management utility allows him to do so with a couple of mouse clicks. In conclusion, this software has everything we need to create documents, presentations, and spreadsheets from scratch.
Some features of Microsoft Office 2013
Introduction of the Start Screen;
Integration with SkyDrive: some people choose to save their work straight to the cloud to access them from everywhere;
Easier file sharing;
Open and edit PDF files with no problems;
Better support for touchscreen monitors;
Some new Excel functions.
Download Microsoft Office 2013 for Windows