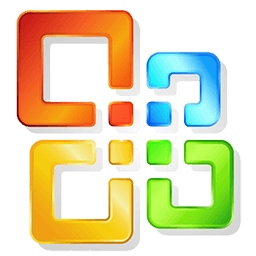 Microsoft Office 2007
Updated on January 19, 2023
A solid and friendly pack of applications for handling a variety of document types directly on your computer.
| | |
| --- | --- |
| App Name | Microsoft Office 2007 |
| Version | English |
| License | Trial |
| Updated | January 19, 2023 |
| Compatibility | Windows 32-bit |
| File Size | 513.4 MB |
| Category | Office |
| Publisher | Microsoft |
| ISO file | Yes |
Introduction of Microsoft Office 2007
Microsoft Office 2007 is an office productivity suite released by Microsoft on January 30, 2007. The primary core programs are Word, Excel, Outlook, PowerPoint, and Access. Each program available in this suit is here for working with different data types. It's easy to work on documents and be productive since many similar commands are present among the programs available inside this software suite.
Office 2007 provides a new user interface available in the primary core programs. On the high left side, you can find the Office button. By clicking this button, the program will open a menu composed of many commands for creating, opening, saving, printing, and closing a document.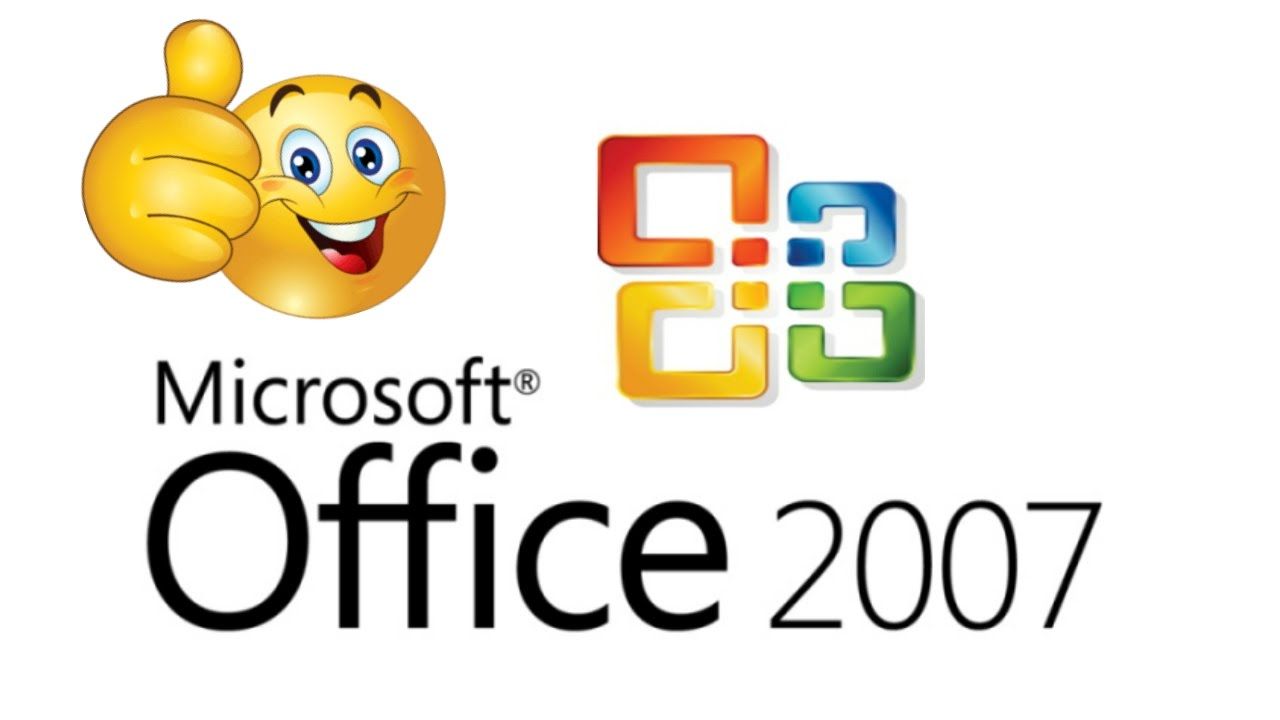 Use the interface to carry your plans
Creating a new file is straightforward because it's as simple as accessing the Office Button, then choosing the New File option, and picking Blank document in the window. Displayed at the top of the window, you will find the Quick Access toolbar. Here, the application displays all the necessary icons to perform commands often used like Save, Redo and Undo actions. In addition, we can customize this toolbar by clicking the down-pointing arrow available towards the end of the toolbar.
Feature-rich applications
The other commands the user can pick through the toolbar section are Email, Quick Print, Print Preview, Spelling and Grammar, New file, and Open file. We can access additional commands for Ribbon manipulation and decide which other shortcuts to include in this section. The most used part of the suite will be the Ribbon because, here, you can find plenty of commands organized into categories named contextual tabs. These tabs display functions and tools related to a definite manipulation of the data found inside the document.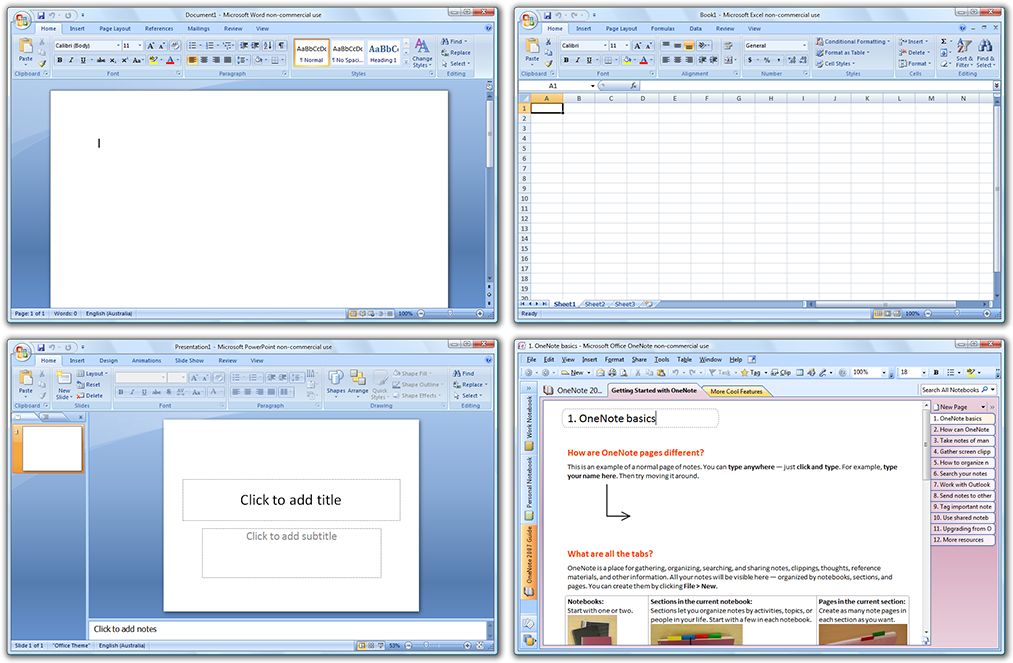 Decide which programs to install
A brand new feature in Office 2007 is the Live Preview. This feature is included in the suite to show us how the text will look if you hover over a formatting option before applying it. As a note, not all galleries and formatting options can display live previews. You can install Word, Excel, PowerPoint, Outlook, Publisher, and Access through the ISO posted on this page. The setup allows us to decide which programs to install on the computer and which to ignore. If you want all of them, confirm there's enough storage space available on the drive.
Receive help when you need it
Because not all users are familiar with the Microsoft Office ecosystem and environment, this suite includes an extensive help database that covers almost any section of the suite. Take advantage of the search feature to find help. Many people love Microsoft Office 2007 because it brings all the necessary software for handling documents, spreadsheets, emails, presentations, and database work. Everything is into one big package, but we can decide which program to install. The traditional user seeks the fastest way of saving his hard work inside the My Documents folder. We no longer have to do that. Microsoft Office 2007 allows us to specify a default folder but also a default file format.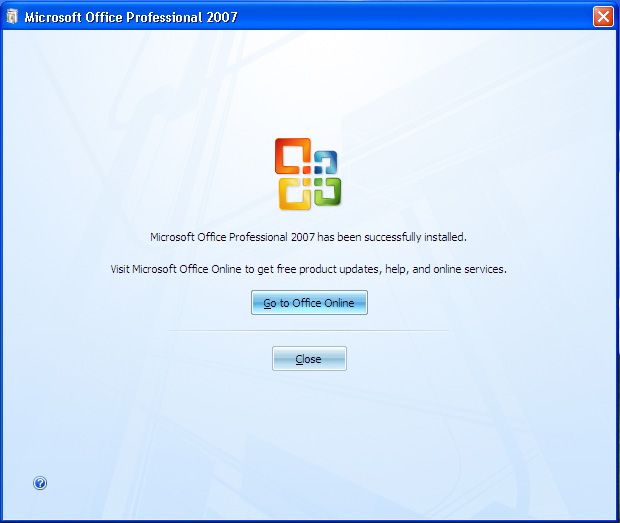 Protect your sensitive documents with passwords
Since some people are nosy enough to look at your documents without asking for permission, we can make the most of Office's password protection to secure all of our private files. Once we configure a password, the app will require it each time we want to open the document. In conclusion, Microsoft Office 2007 is not only about providing the environment for reading, creating, and editing various documents, but also for protecting them from prying eyes.
Some features of Microsoft Office 2007
Many new formatting tools for Microsoft Word, like Charts, Diagrams, Quick Styles, and Document Themes;
The Ribbon: very handy system for categorizing tools based on their purpose;
Ability to save a file as PDF straight from Office;
The Live Preview: allows the user to see how specific formatting tools will affect his document before applying it;
SmartArt: 115 graphics to make your documents cool;
A new user interface designed for a better organization of tools.
Download Microsoft Office 2007 for Windows