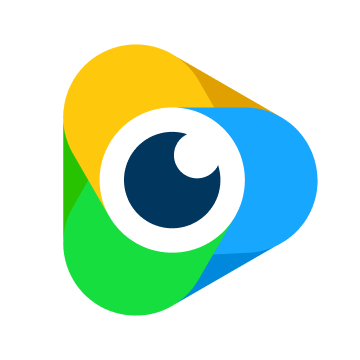 ManyCam
Updated on January 31, 2023
Take your webcam sessions to the next level by applying effects, transitions, overlays, and more. Livestream with ease!
| | |
| --- | --- |
| App Name | ManyCam |
| Version | 8.1.2.5 |
| License | Free |
| Updated | January 31, 2023 |
| Compatibility | Windows 32-bit/64-bit |
| File Size | 117.4 MB |
| Category | Recorders |
| Publisher | ManyCam LLC. |
| ISO file | No |
Introducing ManyCam
ManyCam is a fun application that enhances your webcam chats. The developer makes sure that their software works both on Windows and Mac systems. Due to its many features and reliability, this app appeals to many different users, from video game broadcasters to online class teachers. Anyone can use ManyCam as long as they want to stream themselves for other people to see. This program comes in two versions: free and paid. The former gives access to a limited number of features, but each time the user streams his cam, there's a watermark on the screen. It still provides many effects, but automated watermarking can annoy some users. If you go for the paid version of ManyCam, you enable all the features and remove the branding.

Many effects and filters to apply to projects
It features a variety of video effects and tags, and you can access them through a friendly and intuitive user interface. ManyCam allows you to use your webcam for multiple tasks at once. It even has support for a green screen and chroma key that removes the background from the video, so you can add any background design you want. You can share your computer screen over the Internet, and you can choose to capture your entire screen, custom areas, specific apps, minimized or hidden windows, and more. You can control the camera settings straight from inside the interface and adjust the video color and resolution.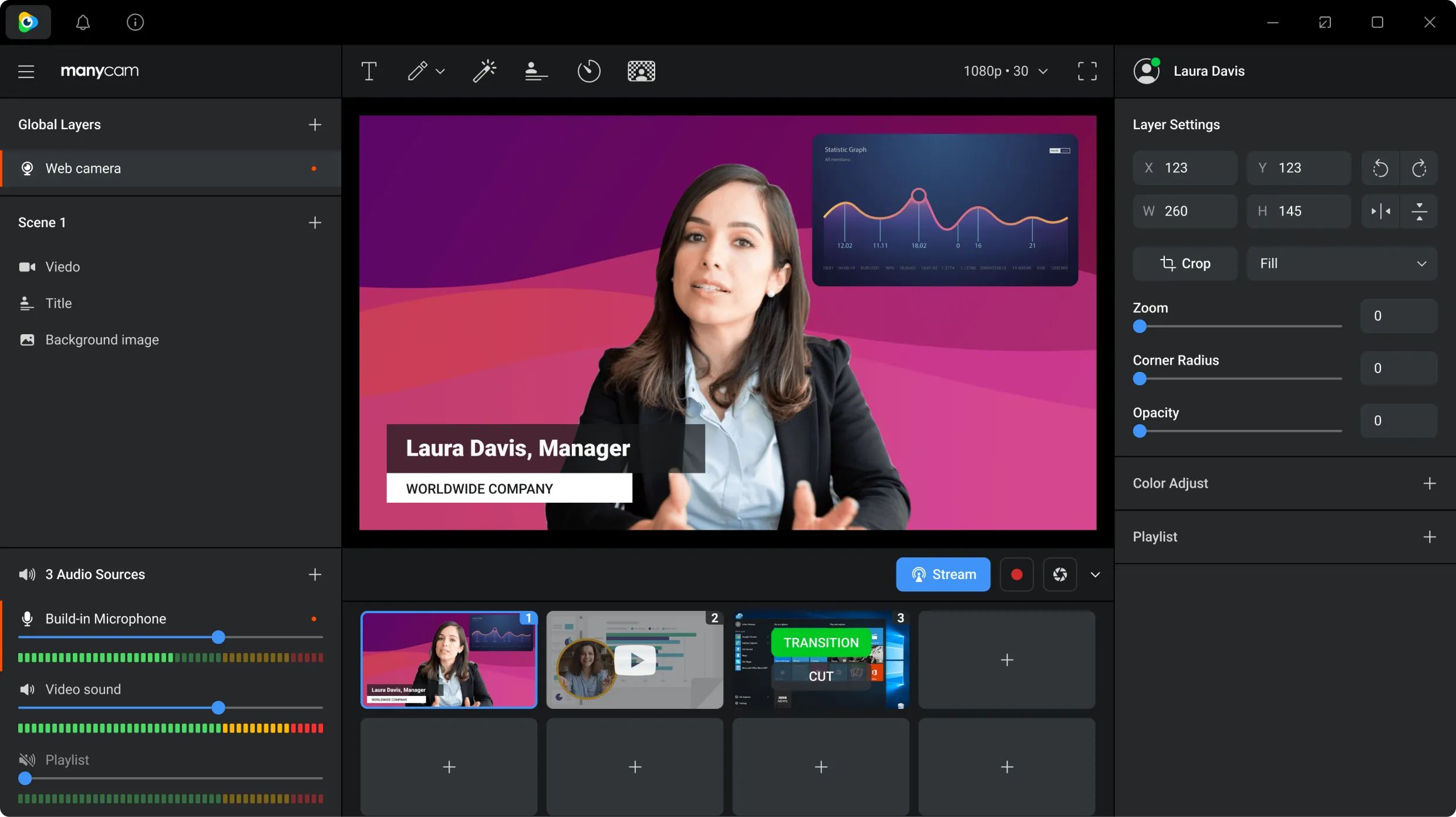 Use high quality settings
The 4K video resolution it's gaining more and more popular right now, plus ManyCam brings support for rendering, recording, and streaming 4K videos from multiple sources. Due to ManyCam's ability to automatically detect the hardware configuration of your personal computer or laptop, it adjusts the best video bitrate for your computer and internet speed. Another essential feature is the integration with YouTube allowing users to insert links containing videos from YT to use them as video sources.
Add transitions to your work
Concerning video editing, ManyCam brings various effects, masks, and graphics. You also can create your custom objects and backgrounds. Users wanting to plan a stream before it goes live for everyone else need to be happy with the app's video playlist feature. Why? Because ManyCam allows users to configure many video sources in advance. Here, we can configure different parameters, including transitions, duration of each segment, and more. It's also easy to switch between live content and prerecorded content.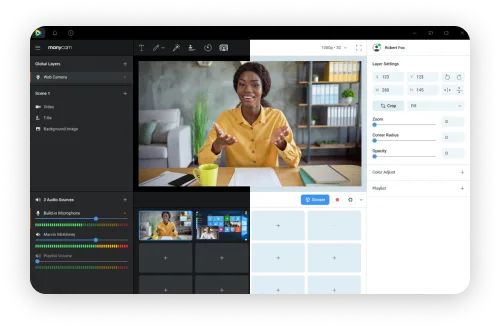 Improve your livestreams
This video streaming program is ideal for all sorts of computer users. Its built-in support for writing and drawing is top-notch because we can engage the audience's attention while broadcasting. It's as simple as selecting the Draw and Text tool, and voila! Select the Draw tab each time you want to draw something on the screen. The Virtual webcam feature available through this software allows us to insert resources already available on the computer like videos, photos, audio, and so on instead of streaming a live feed from the webcam. It's much better to hold video calls and presentations this way. Overall, ManyCam offers a powerful platform for all users interested in live streaming themselves over the Internet.
Download ManyCam for Windows