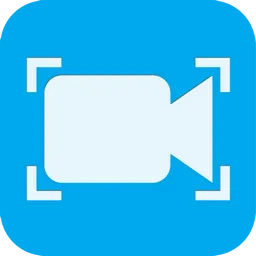 Free Screen Recorder
Updated on January 15, 2023
Record the screen of your personal computer or laptop with a few clicks. Save the output file in various formats.
| | |
| --- | --- |
| App Name | Free Screen Recorder |
| Version | 10.8 |
| License | Free |
| Updated | January 15, 2023 |
| Compatibility | Windows 32-bit/64-bit |
| File Size | 15.6 MB |
| Category | Recorders |
| Publisher | ThunderSoft |
| ISO file | No |
Introducing Free Screen Recorder
Free Screen Recorder is a lightweight and easy-to-use tool that deals with screen recording on Windows computers. Pretty neat, huh? If you're dealing with tutorials, give this application a try and see if it provides the necessary features for you to create your videos. Some users use this tool to record video gameplay, but I don't know how well it performs in that category.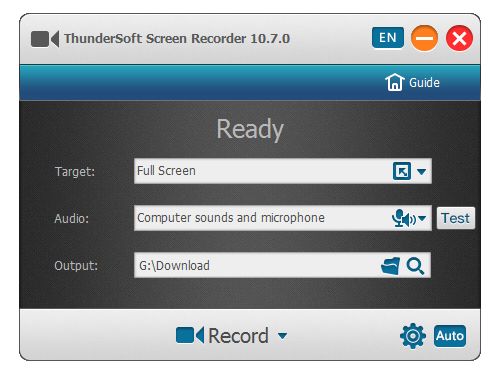 Record videos of your desktop for free!
The simplicity of this screen recorder makes it the perfect tool for users with little technical knowledge. Even though it comes with a compact build, Free Screen Recorder does what you expect it to do, record the events taking place on the screen. There's no other way to put it! As everybody can conclude from its name, the tool is free. We can record videos and create as many guides and tutorials as we want without paying a dime!
Pick the area to be recorded and press the button!
The app's primary function is to record the screen, so let's see how we can do that. As soon as the user interface loads on the screen, we can launch the recording process with a few clicks. Here you have to pick the target source from the fullscreen, camera, or a user-defined area. You can also select the source for audio (computer sounds or microphone) and the location of the output file.
Are you afraid people will steal your videos and pretend they're theirs? Free Screen Recorder allows users to insert text and image watermarks into every video recording. This method is the best option to protect your content without spending lots of money. As factual, it's completely free through this application.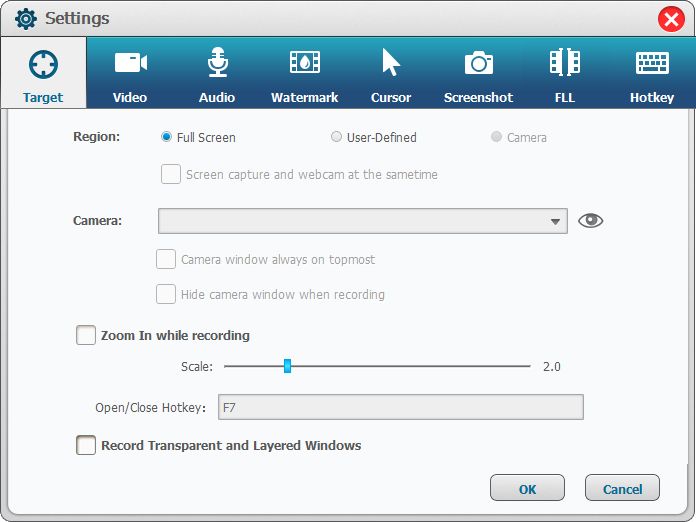 Save the recording in various video formats
Concerning video formats, users can export their recordings as FLV, MP4, AVI, and some other file formats. The Windows 10 version of this software comes with additional benefits such as 4K video recording and support for higher frames-per-second. I guess I don't have to let you know about the larger file size, do I? A higher video resolution and a higher FPS leads to a large video in terms of file size.
Take screenshots of the desktop
The application also permits the capturing of screenshots while recording video. If you like to record tutorials with this program, check out the mouse click effect because it's useful. This tiny feature makes sure a sound is played in the recording each time you click. Inside the Settings window, you can configure certain aspects of this application, like hotkeys, for example. Many users find shortcuts helpful because they can perform tasks through the app without clicking all over the interface. As I'm writing this description, Free Screen Recorder allows us to configure hotkeys for starting, pausing, and stopping the recording process.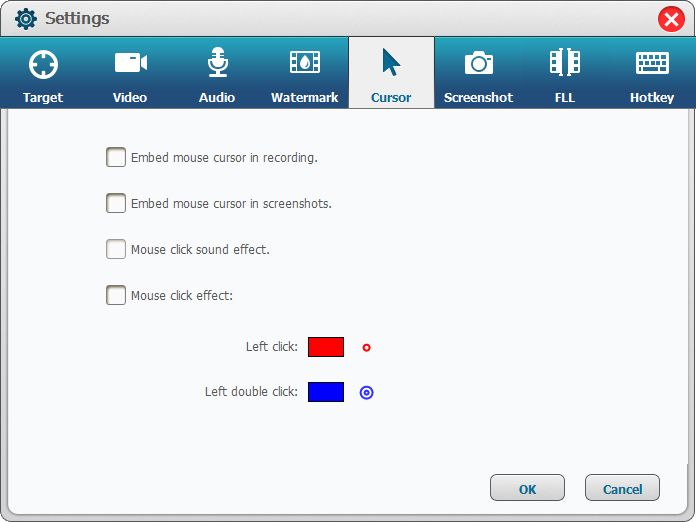 Protect your intellectual property with watermarks
Another handy feature is the ability to add text and image watermarks to your exported videos. In addition to all these features, ThunderSoft Screen Recorder brings support for dual monitor, auto-recording, and auto-stop recording. In conclusion, this computer program is what you need as long as you seek to keep it simple and not require fancy features. Select which section of the screen you want to record, press the start button, and off you go!
Download Free Screen Recorder for Windows
Recommended Apps