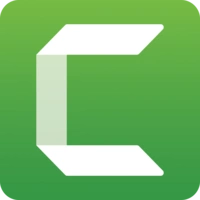 Camtasia Studio
Updated on April 7, 2023
Record tutorials, gameplay videos, guides, presentations, and so on with this app. Add text, effects, and transitions.
| | |
| --- | --- |
| App Name | Camtasia Studio |
| Version | 22.4.1.42246 |
| License | Trial |
| Updated | April 7, 2023 |
| Compatibility | Windows 32-bit/64-bit |
| File Size | 349.41 MB |
| Category | Recorders |
| Publisher | TechSmith Corporation |
| ISO file | No |
What is Camtasia Studio?
Camtasia Studio is not only a screen recorder app but also a video editor. Some users consider this application one of the most powerful video editing software available on the market, but let's not pretend like Camtasia is Photoshop because it's not. However, this program brings various features and functions we all can use to record video and edit it without downloading and installing additional software on the computer. Video screen recorders are popular because people want to create presentations, helpful tutorials, and share gameplay with others.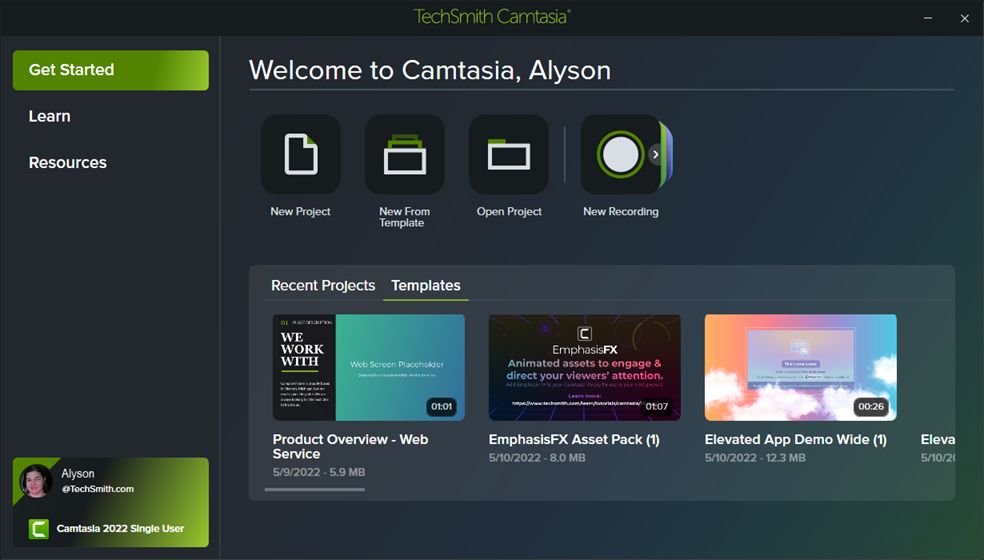 Record the desktop, gameplay, and more
Camtasia Studio is not your average free screen recorder. It does much more than that. What's the point in using 2-3 separate programs to record, edit, and encode the video for distribution through platforms like YouTube, Vimeo, and so on when we can use one to perform all the tasks? Now is the moment when Camtasia comes into play due to its essential built-in features. We can work on our creative projects from the inception stage to the moment of completion with one software suite. And in the end, it's all about saving money and maintaining peace of mind. Instead of learning three different apps, we only have to get familiar with one.
Create video tutorials in minutes!
This program is rich in features making the user interface somewhat intimidating for the first time. The more time you invest in learning the app's features, the better. Camtasia offers a lot, so it's a good idea to learn how to use it. Using the recorder module, you must specify if you want to record the entire area of the desktop or just a custom region. How to pick the best option for the situation? I will give an example. Let's pretend that the user wants to record his activity inside a specific application, such as Firefox. The required steps are to open the Firefox Browser and then use Camtasia to record only that window section. There's no point recording the whole screen if you're only interested in what happens inside a specific application.

Improve the video with narration, titles, effects, etc
After the video recording task reaches completion, you can edit your video using many effects, titles, transitions, and voice narration. This new version brings a variety of video functions like customizable intros, outros, etc. You can speed up your projects by creating themes for later use. You can make your videos look more professional by adding highlights, animation, titles, transitions, and more.
Work with the editor's timeline to arrange everything
You only have to drag and drop the desired effects inside the timeline. If you like to create training videos and tutorials, the application allows you to record the mouse movement, show keystrokes, and add notes and annotations. Another handy feature is the ability to add PowerPoint presentations inside Camtasia. You also have complete control over which slides you import into your project and which do not. From here on, you can add multimedia content and webcam recordings.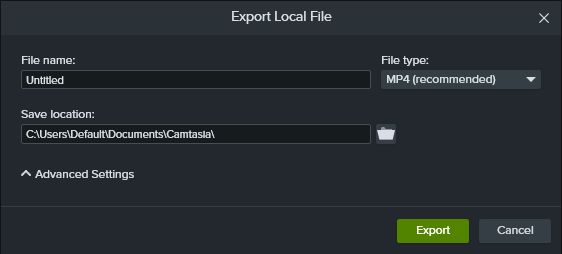 Add additional media content
Users can import audio files, images, and video files up to 4K resolution. In addition, you can spice up each project you're working on by taking advantage of Camtasia's royalty-free assets. It gives the project a professional and polished look. Once we've finished the work, the next obvious step is to save the video. This video recorder and editor allow us to directly export our work to online platforms like Google Drive, YouTube, Vimeo, etc.
Download Camtasia Studio for Windows