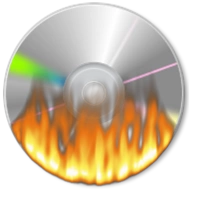 ImgBurn Free Download
Updated on September 26, 2022
Burn image files to discs, create image files from discs and/or files and folders, write regular items to discs, etc. Download ImgBurn for Windows.
| | |
| --- | --- |
| App Name | ImgBurn |
| Version | 2.5.8.0 |
| License | Free |
| Updated | September 26, 2022 |
| Compatibility | Windows 32-bit/64-bit |
| File Size | 3.9 MB |
| Category | Utilities |
| Publisher | Lightning UK |
| Post ID | 49 |
| ISO file | No |
Introducing ImgBurn
ImgBurn is a freeware tool designed to help users in the process of burning image files to CDs / DVDs and Blu-ray discs. Thanks to its lightweight build, many computers can run the software flawlessly even if the hardware specification is not impressive. Take advantage of the features available inside the interface to create image files directly on your Windows operating system.
Burn files to a disc
Sometimes is better to put files and folders inside an image container because it gives us more options when we want to share many files and folders without getting annoyed. I like how ImgBurn provides functions for free that other applications charge money for the same thing. To make it as simple as possible, we can use this handy program to create images from files and folders stored on the computer, burn image files to discs, etc. If you need additional functions, download PowerISO.
UI gives access to app's features
Inside the main interface, you can pick from different types of tasks. As you can read above, you're not only able to write image files to discs but also to write files and folders, create an image from files, verify discs, and create image files from disc content. It's easy to pick which way you want to go due to a very intuitive layout design. Even newbie users should feel at ease with the app's simplicity.
Support for many image file types
ImgBurn offers support for plenty of image file formats, including BIN, CCD, CDI, CUE, DI, DVD, GI, IMG, ISO, MDS, NRG, and PDI. Old school gamers can identify some of these formats because the game files are available inside IMG, ISO, and NRG containers when they download some Windows games from the Internet. Burning an image file to a disc is quite simple by picking an image file and specifying the speed, number of copies, and destination. It also features a test mode to check for errors in your configuration.
Gather your folder and files into images
Another use for this program is to create image files from content stored on your drives and discs. Imagine the scenario in which you have a CD or a DVD with important data available there. What's the best way to ensure you can still have a copy of that data if something happens to the physical CD/DVD? The correct answer is to use ImgBurn and its "create image file from disc" feature to create a full copy of the CD/DVD on your hard drive. It works regardless of the data available on the disc, from movies to operating systems and video games data. The more information the program copies, the longer the process will be. Always allow the software to complete its activities if you want the image file to be accessible. In case you want to create bootable USB drives, please check Rufus download. It's very easy to use!
Configure ImgBurn as you wish!
ImgBurn also features an interesting function called Verify, which verifies if your disc is fully readable. When it comes to file and folder names, this application supports Unicode characters, and you shouldn't face problems here. ImgBurn comes with a configuration wizard where we can associate the program with many image file formats. Besides, it also features integration with the Windows shell to speed up the whole process of creating image files, writing data, etc. If you're the type of user that doesn't like warnings and notifications, you can adjust this application to limit the number of alerts it triggers.
Download ImgBurn for Windows
Before you proceed to download ImgBurn, you should make sure your computer or laptop is able to run it without problems. If you're downloading 64-bit software, ensure your system works on the 64-bit architecture. 32-bit software not only works on 32-bit systems, but also on 64-bit. Also, the download links might change from time to time because of new versions of software, but we make sure they are safe and free to access. Press the button to download ImgBurn.