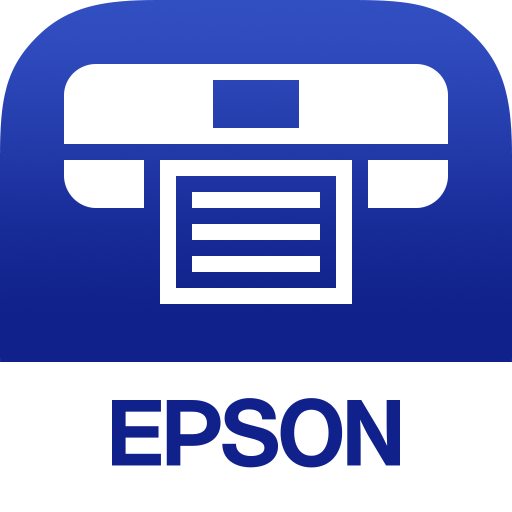 Epson L805 Driver
Updated on April 7, 2023
A necessary software to unlock printing on your L805 model. Easy to install and reconfigure settings.
| | |
| --- | --- |
| App Name | Epson L805 Driver |
| Version | 2.50 |
| License | Free |
| Updated | April 7, 2023 |
| Compatibility | Windows 32-bit/64-bit |
| File Size | 27.84 MB (32-bit) | 30.66 MB (64-bit) |
| Category | Drivers |
| Publisher | Epson |
| ISO file | No |
Description of the Epson L805 Driver
The Epson L805 printer is on the market as a reliable choice for customers interested in purchasing a solid color printing solution. Besides having an integrated ink tank, this model also comes with wireless connectivity through the Wi-Fi communication protocol. The more features a printer has, the more reasons you have to stop using the standard Windows driver and start using the Epson L805 driver. It unlocks the full potential of your printer.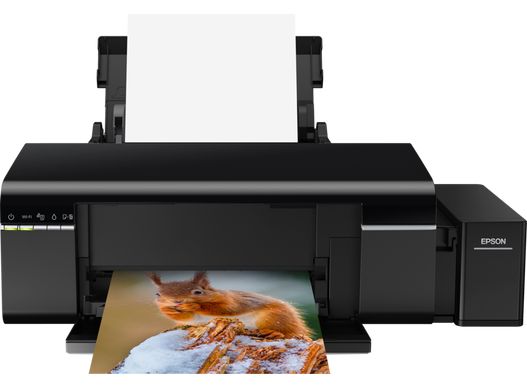 Printing capabilities of L805 model
There are many things you need to consider while setting up your L805. Please read the manual because it can assist with any questions that you might have. As a printing solution, Epson L805 brings to the table one of the lowest printing costs on the market. This manufacturer is known for making solid offerings. L805 can deliver a high printing resolution of 5760 dpi (dots per inch). If you're printing in monochrome mode, you can see a performance of around 37 pages per minute. However, the more ink coverage the printer has to apply to the paper, the more it will take to complete a printing job. Printing in color mode maintains a performance of around 38 ppm. As usual, it's all about the coverage percentage.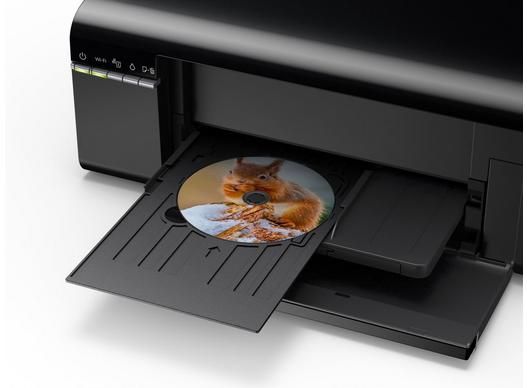 What type of paper to use
When it comes to accepted paper sizes, the L805 printer is compatible with the following dimensions: A4, A5, A6, B5, 10 x 15cm (4 x 6"), 13 x 18cm (5 x 7"), 16:9 wide size, Letter (8.5 x 11"), Legal (8.5 x 14"), Half Letter (5.5 x 8.5"), 9 x 13cm (3.5 x 5"), 13 x 20cm (5 x 8"), 20 x 25cm (8 x 10"), 100 x 148mm, Envelopes: #10 (4.125 x 9.5"), DL (110 x 220mm), C6 (114 x 162mm). In addition, we can print C6, DL, and #10 envelopes. We can only work with one paper tray. This compartment takes up to 120 sheets of A4 plain paper (75g/m2). Also, avoid allowing the printer paper to stack up inside the output tray.
Set-up the driver by following instructions
Installing the Epson L805 driver is no different from installing drivers for other printers. Download the file for your operating system, launch the executable, and follow the steps presented inside the window to complete the setup. You can connect the L805 printer to the computer via USB cable or Wi-Fi. The first method is easy, but the second method requires extra attention and work. If you want to connect through the Wi-Fi protocol first, connect the printer to your wireless router by providing the necessary credentials and settings to make everything possible. You can also use the Ad Hoc Mode on Windows if the computer's hardware is capable.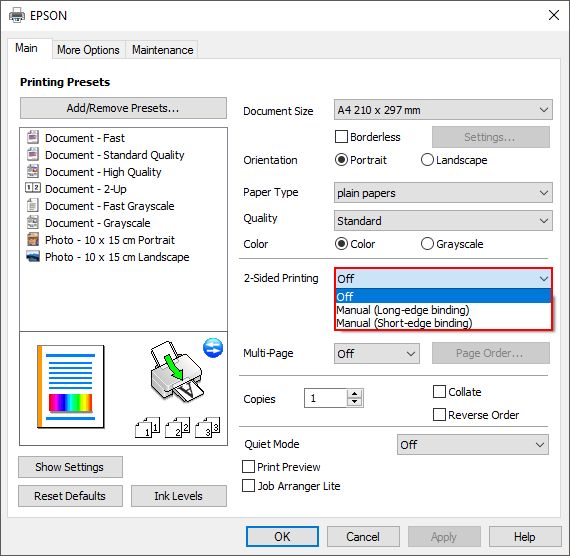 Necessary paper sizes
The Epson L805 driver gives us access to many printing preferences. As usual, we can configure many of these aspects without trouble. If we don't want to print in color, we can set the printer to use the grayscale mode at all times. In addition, the driver comes with an Ink level checker and the ability to restore the printing configurations to the default state. How about presets? Not only the driver brings presets for printing documents and photos of various qualities, but we can also configure our own preset. As an end note, the Epson L805 driver does what we want it to do, from helping us connect the printer through USB or wireless to creating printing configurations.
Download Epson L805 Driver for Windows