Epson L380 Driver
Updated on April 7, 2023
Install and configure your Epson printer with this driver so you can print in color and scan documents, flyers, etc.
| | |
| --- | --- |
| App Name | Epson L380 Driver |
| Version | 2.50.02 |
| License | Free |
| Updated | April 7, 2023 |
| Compatibility | Windows 32-bit/64-bit |
| File Size | 36.8 MB (32-bit) | 44.6 MB (64-bit) |
| Category | Drivers |
| Publisher | Epson |
| ISO file | No |
Introducing Epson L380 Driver
The Epson L380 Driver is a necessary program we must install on our computers to take advantage of our printer's features. The Windows operating system is often able to provide standard drivers for most printer models present on the market. However, that software is not complete. The only way to ensure you can utilize the full capabilities of your Epson L380 printer is to get the specialized driver. This printer model appeals to households and small businesses. Because it features color Ink print technology, we can print both monochrome and color pages.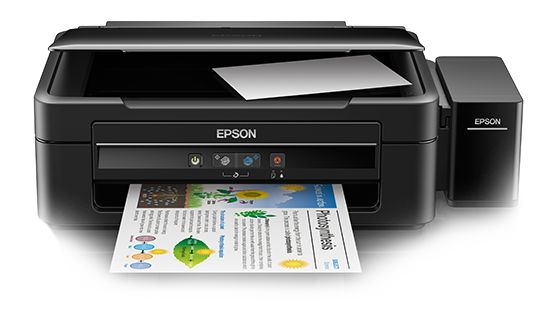 Printing performance of L380
A printer's worth is in the printing speed. Epson L380 can produce around 33 ppm (pager per minute) in monochrome mode and approximately 15 ppm in color printing mode. These numbers are for perfect conditions. It doesn't mean that all users will obtain the same performance due to various variable aspects. A printer's performance is susceptible to the environment's influence, the amount of ink that needs to be on the page, one-side printing/duplex, etc. You don't have to worry if you don't achieve the standard printing performance unless the printer suffers from hardware damage.
Ability to scan documents, posters, and more
This printer also comes with a built-in scanner. The scanning bed has an optical resolution of 600 dpi (dots per inch), a hardware resolution of 600 x 1200 dpi, a maximum resolution of 9600 x 9600 dpi, and a 48-bit color depth. Also, the scan area is 21.6 x 29.7 cm in size. Even though Epson L380 is an all-in-one printer, it only supports USB 2.0 connectivity.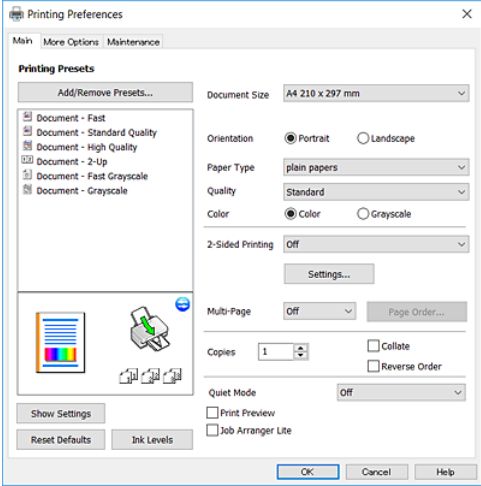 How to correctly install the Epson L380 printer driver
Download the Epson L380 Driver, run the executable, and complete the steps in the wizard to set up your printer. Only connect the physical printer to your computer through the USB cable when the installation wizard requires you. Don't start the setup with the connection between the PC and the printer established. Once the installation is complete, you can access the Epson L380 Driver's features through the Device and Printer section. When printing a document, a photo, a book, or whatever, we can adjust a series of settings. We can change page orientation between landscape and portrait, set the number of copies we want, let the printer know if we desire to print in color mode or just grayscale, and so on.
Fix common photo issues and configure the scanner
Like drivers available for other printer models, this one features color correction. Customize the color balance through the sliders displayed on the screen. The Epson L380 Driver can fix common issues like red eye, increase text visibility, and more. Concerning scanning, we can start a scan task either from the printer's buttons or from the computer. Either way, the image ends up on your computer's storage drive. The printer saves the scanned item as a PDF file on the computer when using the physical buttons. It does this by default. You can configure this behavior through Epson's Event Manager software.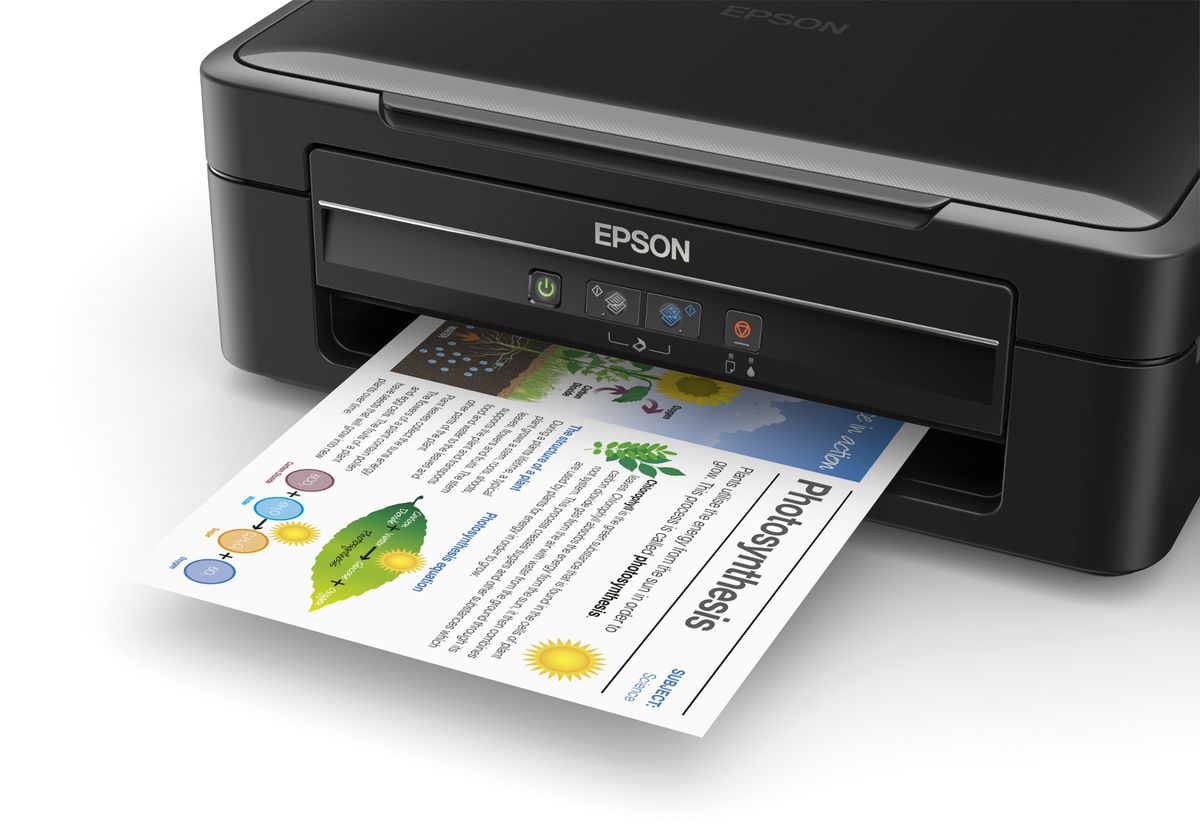 Dedicated app for scanning
Scanning with Epson Scan 2 is just as comfortable as the button method, but you can configure more parameters. While the default file format is PDF again, you can quickly change it for each operation. The Epson L380 Driver allows you to save your scanned items as PDF, searchable PDF, PNG, TIFF, Bitmap, and JPEG. In conclusion, this software is a must if you want to print and scan at the full capabilities of the Epson L380 all-in-one printer.
Download Epson L380 Driver for Windows