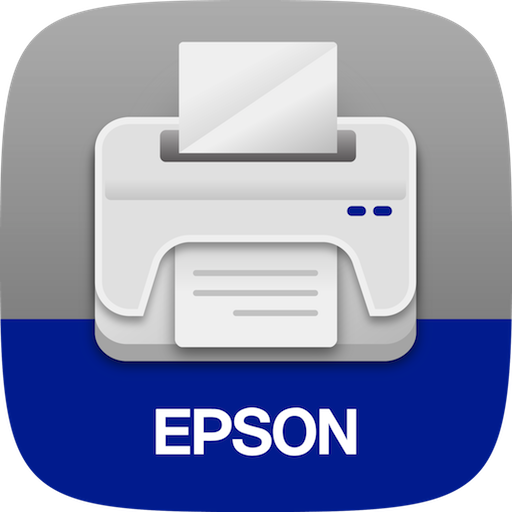 Epson L565 Driver
Updated on April 7, 2023
Do you want to scan and print with your new printer? This driver provides the necessary software.
| | |
| --- | --- |
| App Name | Epson L565 Driver |
| Version | 2.43 |
| License | Free |
| Updated | April 7, 2023 |
| Compatibility | Windows 32-bit/64-bit |
| File Size | 24.46 MB (32-bit) | 27.81 MB (64-bit) |
| Category | Drivers |
| Publisher | Epson |
| ISO file | No |
What is the Epson L565 driver?
The Epson L565 Multifunction Printer brings affordable printing, copying, and scanning features to the average user. It implies ink technology to facilitate users in printing at an affordable cost. You no longer have to pay for a printer and a separate scanner because now you have them inside one package. For this printer to function as intended, we need to install the Epson L565 driver on our computers/laptops. Low-cost printers are mostly present inside homes and in small office environments.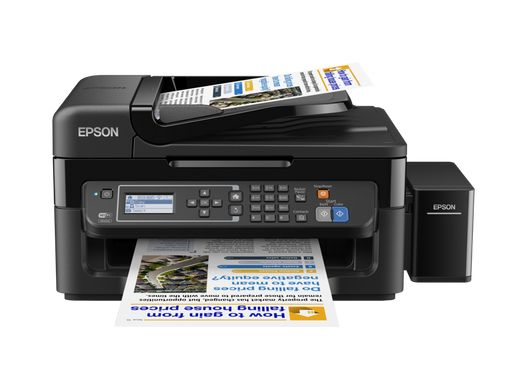 What kind of media types the printer supports
After you take the printer out of the box and assemble what's to be assembled, ensure the device receives the accepted paper sizes, such as A4, A5, A6, B5, 10 x 15cm (4 x 6"), 13 x 18cm (5 x 7"), 9 x 13cm (3.5 x 5"), Letter, Legal, Half Letter (5.5 x 8.5"), 13 x 20cm (5 x 8"), 20 x 25cm (8 x 10"), 16:9 wide size, 100 x 148mm, Envelopes: #10 (4.125 x 9.5"), DL (110 x 220mm), C6 (114 x 162mm). As long as the sheets of paper stay within the compatible range of 215.9 x 1117.6mm (8.5 x 44"), everything should be fine.
Additional specs
L565 has a single input tray that accepts up to 100 sheets of A4 paper or a maximum of 20 sheets of Premium Glossy Photo Paper. Epson L565's built-in fax module works with Letter, A4 for transmitting fax through the flatbed, Letter, A4, Legal for sending fax through the ADF, while it receives faxes in Letter, A4, Legal paper sizes. The fax accepts black and white, plus color.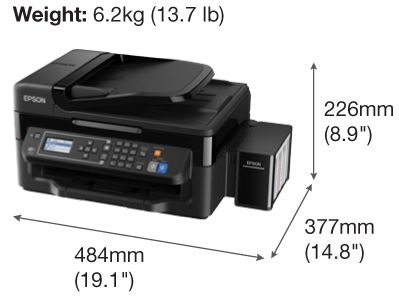 Scan whatever your heart desires
Because this printer is multifunctional, we can also use it to scan documents, photos, posters, flyers, books, and other items. Its optical resolution can go up to 1200 x 2400 dpi (dots per inch) with a bit depth of 48-bit internal, 24-bit external for color, and 16-bit internal, 8-bit external for greyscale. When wanting to scan something, ensure the item stays within the maximum accepted format of 216 x 297mm (8.5 x 11.7").
USB, ethernet, and wireless support
Concerning connectivity, this printer is flexible. After you download and run the Epson L565 driver, you receive support for connecting the printer to the computer one way or the other. You can choose between the USB cable, Ethernet cable, or Wi-Fi. The first method is the easiest because the printer doesn't require much configuration, but the last two can present themselves as a challenge for novice users.
How to get things going
Wireless connections are convenient because there are no cables involved. The Epson L565 Multifunction Printer supports the following Wi-Fi connection types: through a router or access point, Ad Hoc, or Wi-Fi Direct. After the driver finishes installing and the connection is made, the next thing you can do is to adjust the printing preferences to suit your needs. You can pick different quality levels, presets for specific printing cases, change orientation between portrait and landscape, paper type, document size, enable two-sided (Duplex) printing, and instruct the printer to either print in color or greyscale, and so on.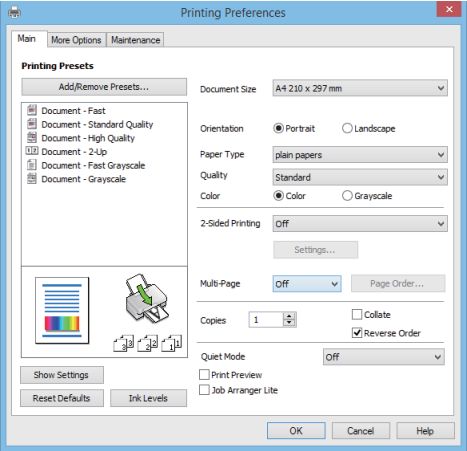 Scan items with Epson L565
Concerning scanning, the best way to do this is by using the Epson Scan application. Why? Because we can configure additional aspects. There are different modes, each mode enabling or taking away features. Do you want to scan multiple items and save them in a single file? Go for the PDF option to achieve this behavior. As an end note, the Epson L565 driver's purpose is to make it possible for you to print and scan using this printer model.
Download Epson L565 Driver for Windows