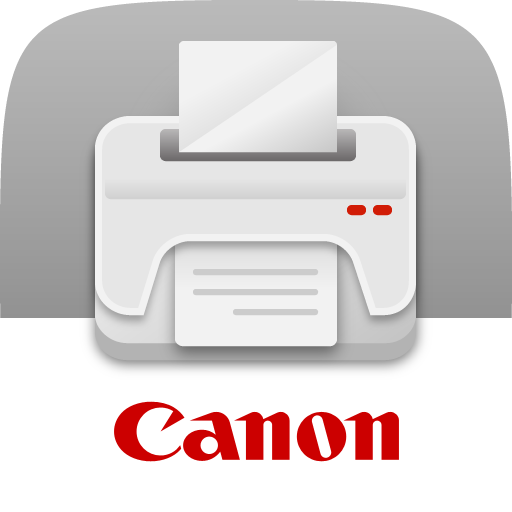 Canon LBP6030 Driver
Updated on April 7, 2023
Reliable and affordable printer for your demands. Install the driver and change its settings through the interface.
| | |
| --- | --- |
| App Name | Canon LBP6030 Driver |
| Version | 1.90 |
| License | Free |
| Updated | April 7, 2023 |
| Compatibility | Windows 32-bit/64-bit |
| File Size | 29 MB |
| Category | Drivers |
| Publisher | Canon |
| ISO file | No |
Introducing the Canon LBP6030 driver
The Canon LBP6030 printer brings top printing performance in a small package. If your home desk or office space is not that spacious, you will appreciate this printer due to its compact and efficient design. Laser beam printing gives solid results in many cases. To properly install and utilize this printer's abilities, you have to work with the Canon LBP6030 driver. A driver is simply a collection of packages whose task is to ensure communication back and forth between the physical printer and the computer.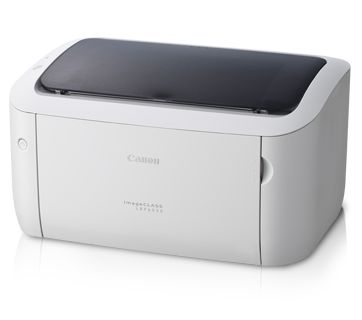 Specifications of the printer
The print quality of this model can go up to 2400 x 600 dpi with Automatic Image Refinement, while the print resolution is the classic 600 x 600 dpi (dots per inch). Probably the most relevant specification of any printer is its printing speed. In this case, we can print up to 18ppm (pages per minute) for A4 paper. Before printing anything with Canon LBP6030, you'll have to provide the printer with compatible media sizes, such as A4, B5, A5, LGL, LTR, EXE, 16K, and envelopes (COM10, Monarch, C5, DL). Use media sizes operating within 76.2~216mm for width and 188~356mm for length.
Respect its limits!
LBP6030's tray can take up to 150 sheets of paper, while the output tray accepts a maximum of 100 pages. The electricity consumption for this model is pretty high. Even though the average power demand during printing is 330 watts, the maximum draw can go up to 870 watts. The standby power demand is nothing to worry about, just like we see in other printer models. Canon, the manufacturer of LBP6030, recommends a duty cycle of up to 5000 printed pages per month.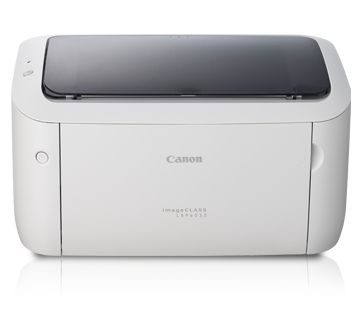 Download and install the driver
What's left is to download the driver file for your OS version, launch the executable, and complete the essential steps seen inside the window. The old rule applies here also: connect the USB cable between the PC and the printer when necessary. Remember to use the cable when the setup wizard requires it. Because the Canon LBP6030 printer only has USB connectivity, you don't have to worry about configuring IP addresses. None of that! After the driver finishes installing, go inside the Printers section of your operating system, select the printer, and print a test page to see if everything is fine.
Adjust the settings according to needs
Adjusting the printing preferences around personal needs is something that many users do. Since not all printing jobs are the same, be conservative with the number of settings you choose to reconfigure. You can change many fields, including document type, page orientation, enlarging or reducing the scale, etc. Do you want to save toner? The driver allows us to enable or disable the toner-saving feature. However, you will see a reduction in printing quality when this function is ON. It works best with documents like invoices and anything else containing mainly text, tables, and close to no graphics.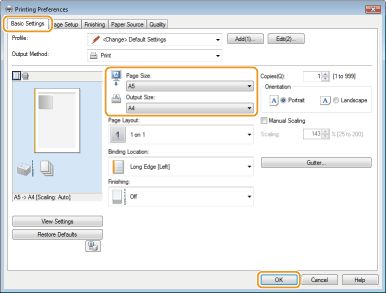 Combine multiple documents and add watermarks
The Canon PageComposer feature enables the user to combine multiple document types into one print job and execute the same job with user-specified settings. It works best when you want to print items made with different apps without messing up the paper sizes. Also, we can utilize the Watermarking function to protect our sensitive documents. This module prints simple watermarks such as CONFIDENTIAL and COPY as layers over your crucial documents. In addition, you can create new watermarks if you don't plan to use the preexisting ones. As an ending note, the Canon LBP6030 driver is an essential software most users need to have while working with this Canon printer model.
Download Canon LBP6030 Driver for Windows