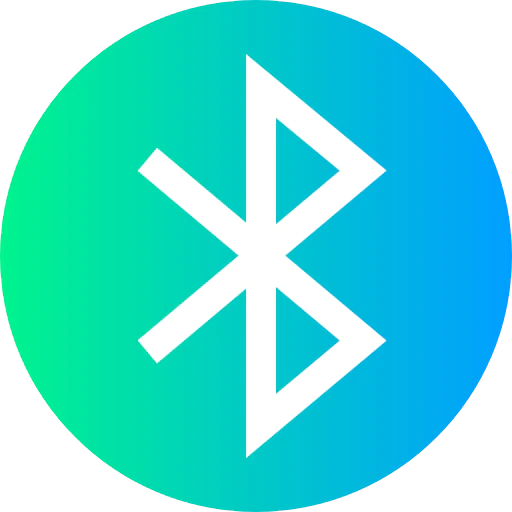 Bluetooth Driver Installer
Updated on January 31, 2023
Connect and use your Bluetooth keyboard, mouse, headset, and so on with this free driver. Easy to install, just follow the steps.
| | |
| --- | --- |
| App Name | Bluetooth Driver Installer |
| Version | 1.0.0.148 Beta |
| License | Free |
| Updated | January 31, 2023 |
| Compatibility | Windows 32-bit/64-bit |
| File Size | 3.19 MB |
| Category | Drivers |
| Publisher | BluetoothInstaller.com |
| ISO file | No |
Introducing Bluetooth Driver Installer
Bluetooth Driver Installer is a lightweight program that troubleshoots many Bluetooth driver problems a user might face on his personal computer or laptop. If you're attempting to connect a device that communicates with the Windows OS through Bluetooth technology, this software is something you need. This short-range wireless technology has the role of exchanging data between mobile and fixed devices through UHF radio waves. Also, this standard protocol works only on short-range, and it has a small bandwidth compared to other similar technologies.

Where this tech is being used
The best use scenario for Bluetooth is to connect devices like headphones, wireless keyboards, and wireless mice to the computer. Since there are billions of Bluetooth devices worldwide, there's no surprise that so many users face issues with the driver. The Bluetooth technology has a notable advantage in its low power consumption design. However, this tech is not always the best because it has a limited short working range and conservative transfer speeds.
A must have driver
As long as the device with support for Bluetooth communication is working hardware-wise, this driver installer program is helpful. If the problem goes beyond software, you might need to replace the problematic device you're trying to connect to the Windows computer through Bluetooth. To my knowledge, this tool works with almost all Bluetooth adapters. Another use for this software is when you don't find the proper driver for your Bluetooth adapter.
What I'm going to say might surprise you, but not everybody is good at finding the correct drivers for their devices. We've seen this countless times with users downloading the wrong device drivers for printers, motherboards, video cards, network adapters, etc. It's easy to fail when you don't pay enough attention.
Hook your Bluetooth peripherals to the computer
The communication technology known as Bluetooth is widely popular in devices like wireless keyboards, headphones, and mice. This small program tries to install a generic Microsoft driver for your Bluetooth adapter by patching the %WinDir%\inf\bth.inf file. Please remember to create a restore point before starting to install this program. If something goes wrong, you can restore to a previous system state. Bluetooth Driver Installer is a relatively small file and easy to install. You can see the complete list of supported adapters on the developer's website. You can download this driver as 32-bit or 64-bit according to your needs.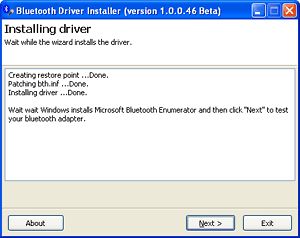 Easy to follow installation process
It doesn't matter which version of Windows you use because Bluetooth Driver Installer does all that hard work of identifying the hardware and installing the necessary driver. All this luxury is possible thanks to its basic window design. After we download and run this software, the app looks through Bluetooth-compatible hardware on your computer, and it starts checking the available drivers. All we have to do as users is to participate in the wizard available on the screen with a few clicks. In conclusion, Bluetooth Driver Installer is an intuitive piece of software designed to detect and install drivers for Bluetooth devices and identify and remediate common issues regarding this data transfer technology.
Download Bluetooth Driver Installer for Windows