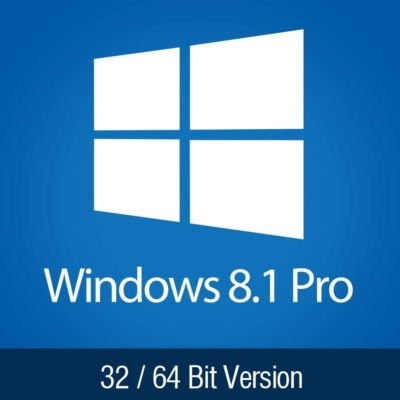 Windows 8.1 Professional
Updated on January 19, 2023
Enjoy the full potential of Windows 8.1 with the Pro version. Modern UI, app store, Hyper-V, etc.
| | |
| --- | --- |
| App Name | Windows 8.1 Professional |
| Version | English |
| License | Trial |
| Updated | January 19, 2023 |
| Compatibility | Windows 32-bit/64-bit |
| File Size | 2.99 GB (32-bit) | 4.02 GB (64-bit) |
| Category | Operating Systems |
| Publisher | Microsoft |
| ISO file | Yes |
Introducing Windows 8.1 Professional
Windows 8.1 Professional is an improved version of Windows 8, available as a standalone operating system. This new release will include all past updates with some new features added. The main enhancements are an improved Start screen, additional applications, Internet Explorer 11, restoring the visible Start button, a Bing-powered search system, and also support for 3D printing. This update brings better customization of your desktop, Start screen, and Lock screen. You can also open some applications from TileWorld more than once simultaneously.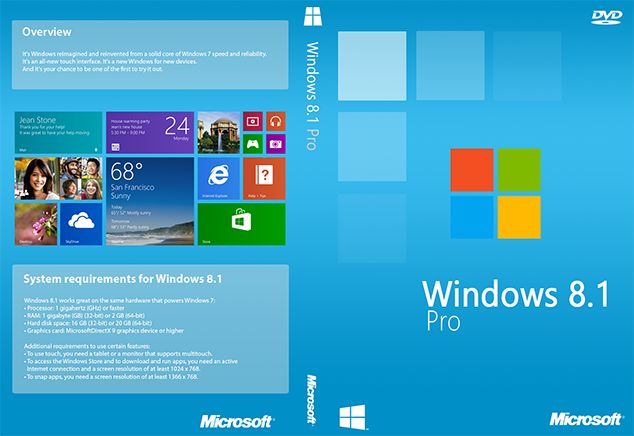 Customization options and a friendly UI
If you like playing and adjusting settings, Windows 8.1 Pro has a separate section where you can configure the behavior of the OS. The Start screen brings some enhancements in this version like small or large size tiles, sorting for All Apps, and colored tiles for your shortcuts. The comeback of our beloved Start button is not only about making the user interface friendlier for old Windows users, but the development also seeks to improve system usage with this change.
Install software through the Windows Store
Developers made changes towards improving the integration of the Windows Store applications and the desktop. If the software detects a mouse inside the USB ports, the Dekstop is shown at startup by default, and the Start screen will use context menus instead of a toolbar. OneDrive is Microsoft's solution for a better way to synchronize user settings and files. However, you cannot use this function if your user account is not connected to a Microsoft account.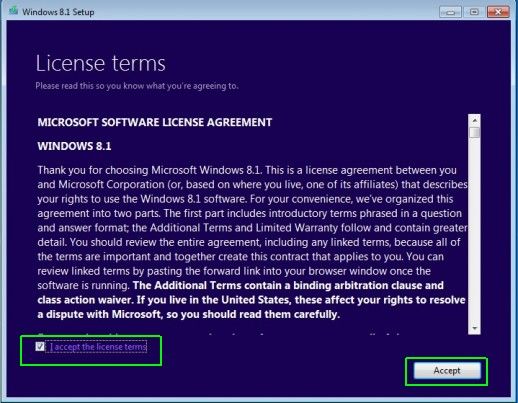 Support for touchscreen devices and Sleep feature
The Lock Screen has the same job as it does on mobile devices like tablets and smartphones. It displays information about the time, the date, Wi-Fi signal power, and the weather. We can unlock the screen by swiping upward if we have a touchscreen, clicking anywhere, simply turning the mouse wheel, or pressing any key on your keyboard. The old command known as Standby made room for a new function called Sleep. This feature reduces the amount of power consumed by the machine. This component sends a copy of everything running in the memory to your hard drive to protect the integrity of the data.
Hyper-V for everyone!
Working with virtual machines is more common with each passing day. Windows 8.1 Professional provides, by default, the Hyper-V virtualization technology. While the Windows ecosystem is often enough for most users, users who love testing and developing software will often have to check how well their code works across different platforms. Since not everybody wants to create dual boot drives, the other possible option is using software such as Hyper-V.
With its help, we simulate computer environments inside separate containers. For example, we can install Linux and other Windows operating systems inside virtual spaces. To turn this feature On, type windows features inside the search bar, select the Hyper-V checkbox, press Ok, and allow the OS to install this handy component. In conclusion, Windows 8.1 Professional is here to make a change for the better. It packs essential features. You don't what the PRO version? Don't worry, we also provide the Windows 8.1 Standard ISO 32/64bit version.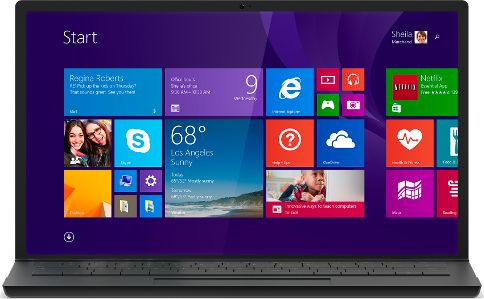 Windows 8.1 Professional - Main Features
Bing Smart Search: a new search function that combines results from your computer with information from the internet;
More facile Multitasking: now, you can run multiple applications at the same time without making your system slower;
Enhanced Windows Store: finding applications is easier, and you receive more information about them;
SkyDrive: all your settings and applications will synchronize in the cloud;
Auto application updates: you can also manually update your applications in the Windows Store. When you configure the Store to update apps automatically, the software updates every application without user input;
Lock Screen Customization: improve your system's coolness with a slideshow during your Lock Screen;
Device encryption;
Better Autocomplete Suggestions;
Run two copies of the same application at the same time in TileWorld;
Built-in free Antivirus.
Download Windows 8.1 Professional ISO