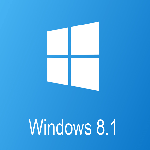 Windows 8.1
Updated on January 19, 2023
This version of Windows comes with free antivirus protection, faster boot times, and more.1 ISO 32-bit and 64-bit for free.
| | |
| --- | --- |
| App Name | Windows 8.1 |
| Version | English |
| License | Trial |
| Updated | January 19, 2023 |
| Compatibility | Windows 32-bit/64-bit |
| File Size | 2.99 GB (32-bit) | 4.02 GB (64-bit) |
| Category | Operating Systems |
| Publisher | Microsoft |
| ISO file | Yes |
Description of Windows 8.1
Windows 8.1 is all about modern-day computing. Do you remember the classic start menu from Windows 7? That section of the UI made room for the Start Screen. Since Windows 8.1 integrates with the Cloud, the user can log in with a Microsoft account. In addition, we can upload and share files with OneDrive. You can customize the Login method by choosing from a traditional password, a four-digit number, using your fingerprint if your computer has a fingerprint scanner or a picture password.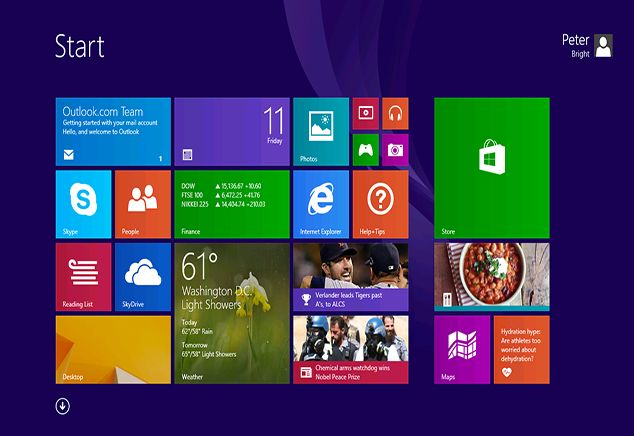 Faster boot time, built-in app store
Social media is everywhere nowadays. This operating system facilitates the connection to accounts on Facebook, Twitter, and other platforms without sweating bullets. Starting and shutting down the computer is faster than in previous versions of Windows due to the Hybrid Boot feature. The Windows Store is there to help users install software onto their computers by directly going to an online library of applications. You will find a plethora of software from multiple developers, some free, some paid. However, you can still go the old way of downloading and installing programs and video games.
Easy to download and install updates for installed apps and other software
When new updates are available for the apps present on your system, the Store will display a notification in the Updates category. This feature is much appreciated because you don't have to use CDs or DVDs to get your necessary software. The new search is one of the most important things changed in this version of Windows. Now is faster than before and more accurate in displaying results while you start to type.
The search boxes are everywhere. You can find them at the top of a window, in the Control Panel window, Windows Media Player, and many other places. The results are displayed right below the search box with a limited number of them. Now you can also have a results page after you hit enter. You can search for files, folders, emails, applications, and address book contacts. A filter option is also available to limit the search results.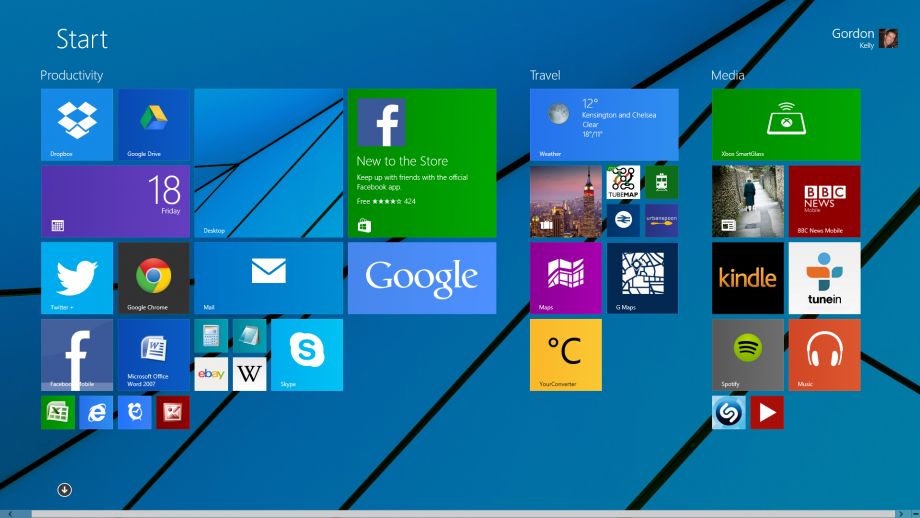 Main features of Windows 8.1
The Start Button returns;
New Windows Store;
Support for 3D printing;
Improved Search;
Many options for the customization of the Lock and Start screens.
Free antivirus protection
Now your computer is protected by the built-in Windows Defender, formerly Microsoft Security Essentials. You are protected against spyware and also viruses. Nowadays, it is worrying how easy users can get their systems infected just by being connected to the internet. The incorporated antivirus component brought by Windows 8.1 protects you by monitoring the integrity of your files and services. The software performs automatic scans, but you can also make scans on demand. When Windows Defender discovers a threat on your computer, it moves the suspicious spyware/virus into a quarantined zone and blocks it.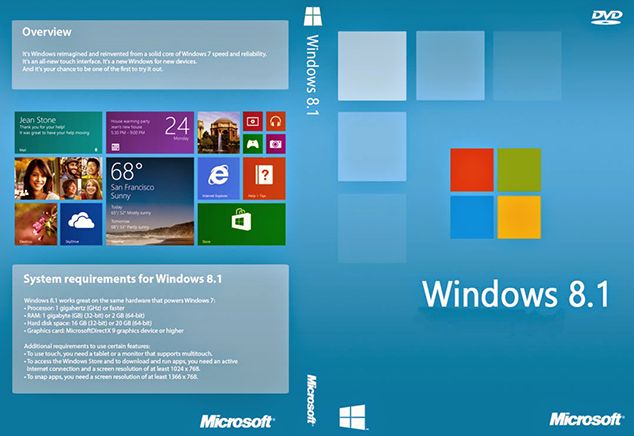 How the firewall software works
The Windows Firewall protects your personal computer against attacks by verifying all internet traffic and allowing only safe data to go through, and rejecting what's left. You don't have to manually turn on the protection because the firewall starts concurrently with the operating system.
Windows 8.1 editions
There are two Windows 8.1 versions available to a large audience: Windows 8.1 Standard Version and Windows 8.1 Pro Version. The Pro version adds features like:
The ability to accept incoming Remote Desktop sessions;
File System Encryption;
BitLocker and BitLocker to Go;
Ability to join a Windows Server domain.
Download Windows 8.1 ISO