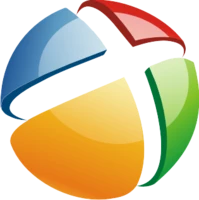 DriverPack Solution Online
Updated on April 7, 2023
Update your drivers to the latest versions to avoid security holes and other problems.
| | |
| --- | --- |
| App Name | DriverPack Solution Online |
| Version | 17.11.108 |
| License | Free |
| Updated | April 7, 2023 |
| Compatibility | Windows 32-bit/64-bit |
| File Size | 8.55 MB |
| Category | Drivers |
| Publisher | Artur Kuzyakov |
| ISO file | No |
What is DriverPack Solution Online?
DriverPack Solution Online is a great tool to update your system drivers quickly and safely. Since this application checks and updates the device drivers by itself, there's not much you can do but sit back and watch. If the computer starts having a funny behavior like crashing, freezing, or working slow, go ahead and see how recent are the drivers present on the machine. We can fix many of these issues by updating our drivers with software like DriverPack.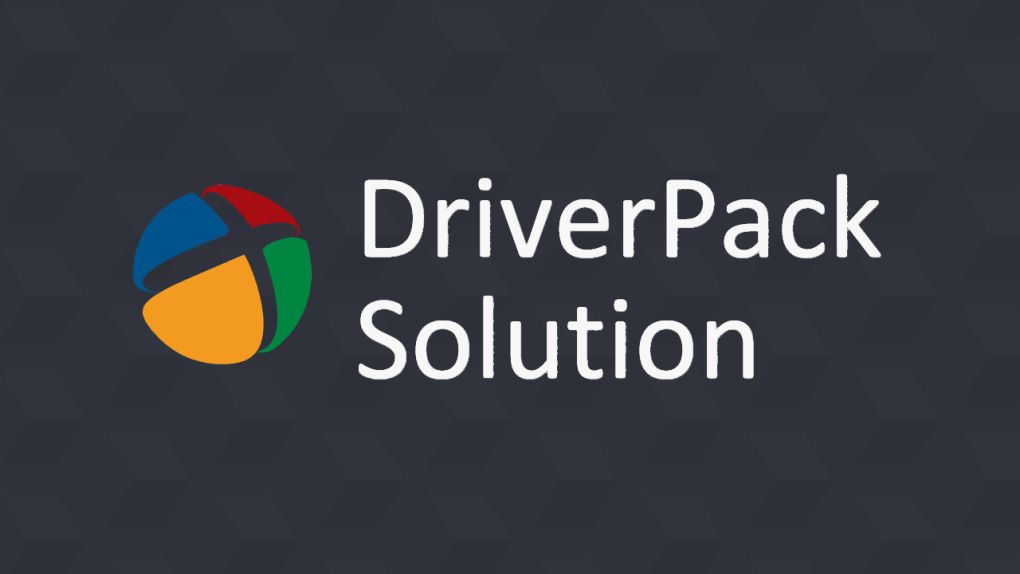 Top-notch driver updater
As many people probably know already, there are many programs developed to assist computer users in ensuring they have the latest drivers installed on their machines. What's enticing about the one in this article is that we can take advantage of its features without struggling. I'm not saying that other similar applications are unfriendly. I'm just saying this one is intuitive enough to appeal to millions of computer users worldwide.
Use the friendly UI to download drivers
As soon as you launch this application, you can run a simple scan task, and if a driver is missing, the app can download that driver straight on your drive. You can also perform back-ups before making any changes to your current drivers. In terms of the user interface, this handy application sports a clean and modern layout that is easy to use for all kinds of users. The driver side of the application scans for newer versions depending on your hardware. After the scanning process reaches completion, you can select which drivers to install and which to skip.
Thanks to a database containing countless device drivers, it's almost impossible to install this tool on a system and not be helpful.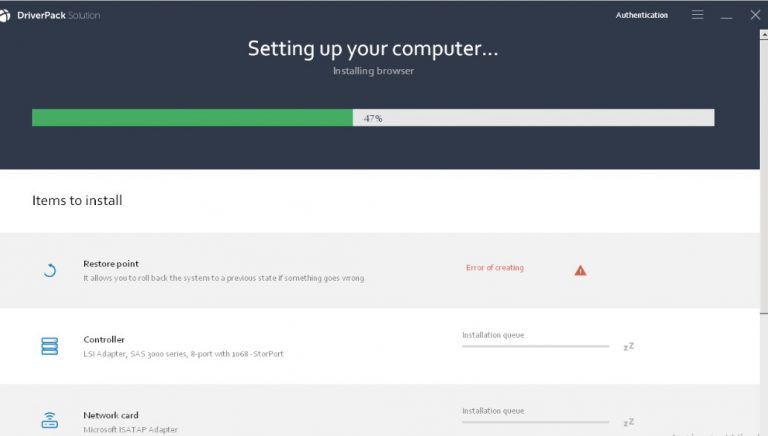 It finds drivers for many hardware components and devices
Another big plus for DriverPack is its compatible design. The program works great in combination with antivirus software. You should see it as a sidekick to your security suite because it keeps your Windows system safe by having the latest device drivers installed. Allow me to mention some areas this driver updater covers: network cards, printers, webcams, video and sound cards, Wi-Fi cards, Bluetooth devices, monitors, etc. To say it in a few words, we can use this software to update the drivers for plenty of hardware components. I'll be surprised if someone fails to find new drivers using this software.
Learn more about your computer
DriverPack is capable of installing programs like web browsers, messengers, image viewers, and media players inside the Software tab. If you're interested in finding more information about your system, you can access the Diagnostics window. There's plenty of data here, including the status of your partitions and peripherals.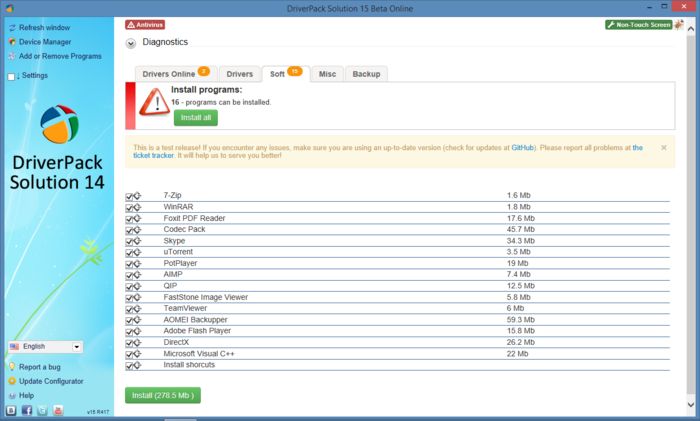 Good download speed
DriverPack Solution Online is dependent on an internet connection to find and download the latest drivers for your hardware specification. The faster the internet connection is, the quicker the download process is. If you're behind a limited bandwidth, you need patience and allow the driver updater to complete its tasks. As far as I know, DriverPack runs and does its job on both 32-bit and 64-bit editions of Windows XP, 7, 8, 8.1, 10, and 11. When it comes to Windows Vista, you can try it for yourself.
Download DriverPack Solution Online for Windows