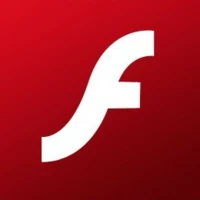 Adobe Flash Player
Updated on January 15, 2023
Flash Player supports quality encoders, GPU acceleration which deliver better performance, etc.
| | |
| --- | --- |
| App Name | Adobe Flash Player |
| Version | 32.0.0.465 |
| License | Free |
| Updated | January 15, 2023 |
| Compatibility | Windows 32-bit/64-bit |
| File Size | - |
| Category | Media Players |
| Publisher | Adobe |
| ISO file | No |
Review of Adobe Flash Player
Adobe Flash Player is a free software used to view multimedia content, stream, and play content created with Adobe Flash. This program runs SWF files created with applications like Adobe Flash Pro, FlashDevelop, and some other similar solutions. Development teams use this software to design and test content like animations, while the end-user takes advantage of Adobe Flash Player to consume the content. As you can see, the difference is the side of the process you find yourself on.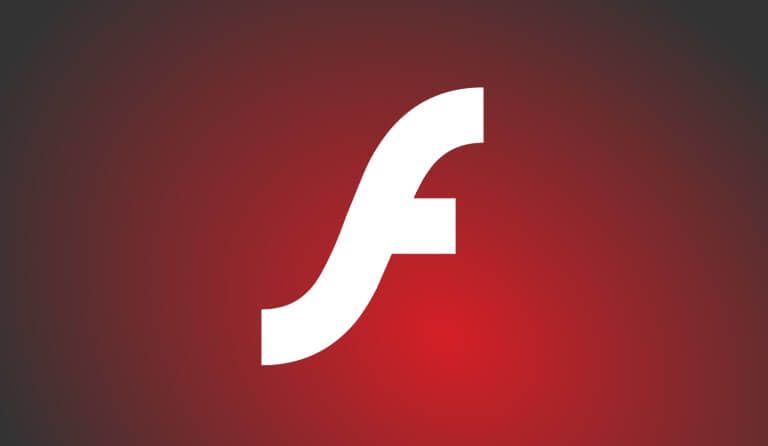 Discontinued but still in use
Believe it or not, this program's inception happened back in the 90'. Since then, we've seen many updates, bug fixes, improvements, security concerns, and features added and removed. As of 31 December 2020, Adobe's official Flash Player page no longer allows us to download because the software is no longer available. However, this software still receives support in mainland China and some corporate variants.
It facilitates the playing of flash content inside the web browser
To better comprehend what Flash Player does, sit back and think of all those web browser games you've enjoyed in the past. I'm not saying those games aren't available anymore because they are. The difference is that, now, they're running on different software. Let's see what kind of support Adobe Flash Player provides: 3D graphics, vector graphics, raster graphics, embedded audio, and video, making it the desired solution for those who want to create browser-based games. The scripting language working on this app is called ActionScript, based on ECMAScript, and supports OOP (object-oriented programming).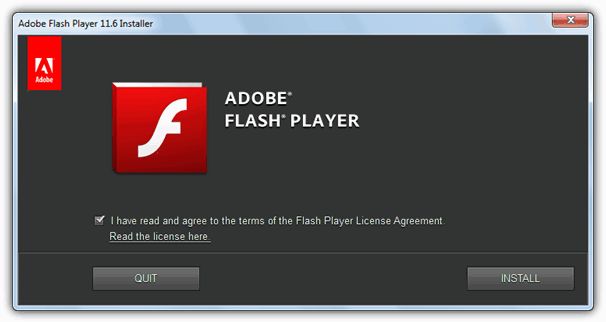 Support for quality encoders
Flash Player can run games on full-screen, providing full keyboard support across browsers like Firefox, Chrome, and Internet Explorer. Concerning the video side of things, this piece of software can handle high-definition with industry-standard codecs such as H.264, AAC, and MP3. Besides, with the growing popularity of streaming, Flash Player embraces streaming standards such as HDS and RTMP. It provides high-performance vector graphics that take advantage of up to four CPU cores.
GPU acceleration for a smoother experience
This application works with many data formats, including SWF, XML, JSON, and AMF. Being able to run multimedia content is one of the crucial attributes of this program, and it works with formats like FLV, MP3, PNG, etc. Another great feature is compatibility for GPU acceleration through the low-level API. Support for GPU acceleration wasn't there until Flash Player got to its tenth version. It started with integration for shaders on materials through the Pixel Bender API. The most notable change happened when the 11th version of the software was released.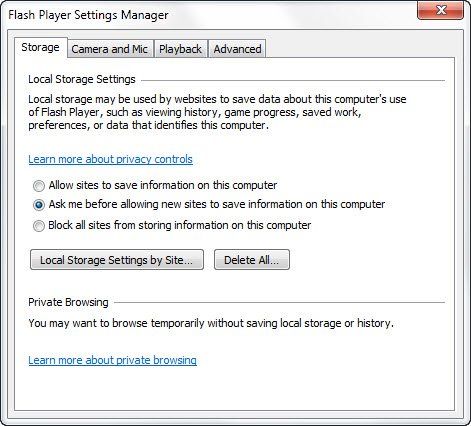 Flash Player is still relevant
As we speak, Adobe Flash Player takes advantage of heavy optimization for hardware acceleration, which improves video playback and the rendering of 3D graphics on many different devices, from personal computers to mobile phones. Even though Flash Player no longer receives support, we can still enjoy streaming videos and playing browser games thanks to HTML5.
Download Adobe Flash Player for Windows