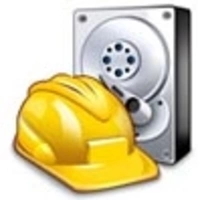 Recuva
Updated on January 18, 2023
Your computer suffered data loss and you don't know what to do? With this program, you can recover files and folders.
| | |
| --- | --- |
| App Name | Recuva |
| Version | 1.53.2078 |
| License | Free |
| Updated | January 18, 2023 |
| Compatibility | Windows 32-bit/64-bit |
| File Size | 11.34 MB |
| Category | Utilities |
| Publisher | Piriform |
| ISO file | No |
Introducing Recuva
Almost everybody accidentally deleted a critical file at some point. Now you can recover lost data by using a data recovery software like Recuva. It is highly stressful when you realize crucial data is no longer available where it was before. I went through this situation by myself, and it's nerve-wracking! Please learn from the mistakes that other people went through.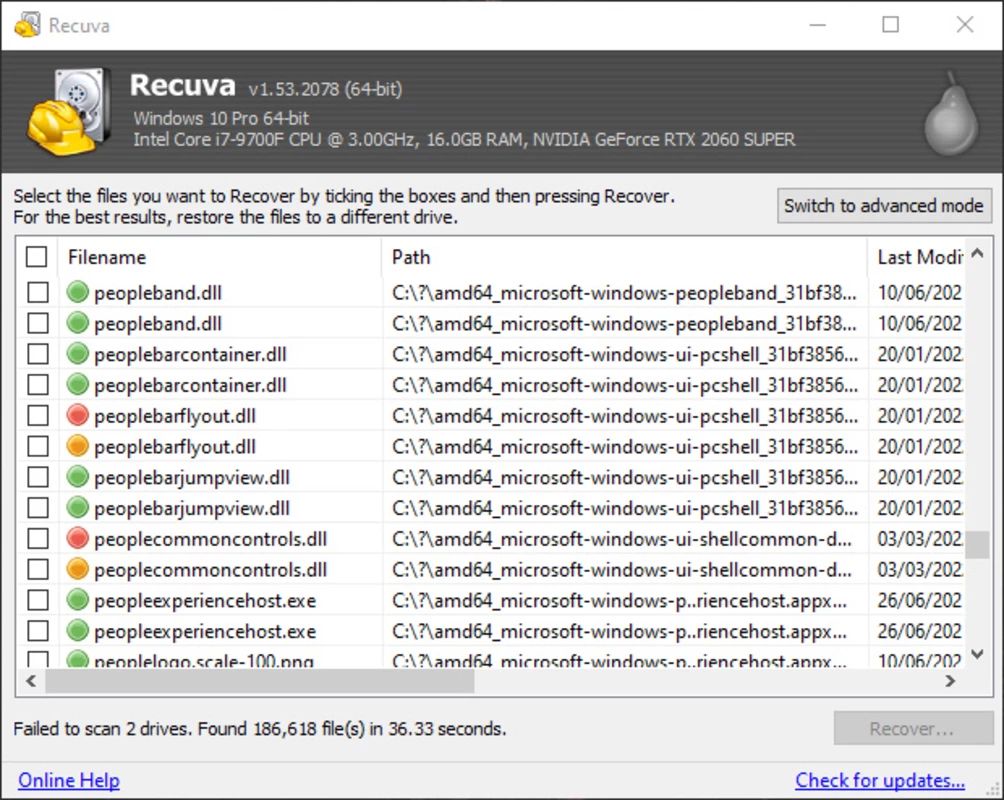 Protect yourself against data loss
My advice is to have a couple of backups of your most crucial data available on different storage solutions, no matter what. Create copies across separate partitions, hard/solid-state drives, and you can even go for a cloud solution to have a solid backup policy for yourself.
Besides, you can also keep copies of essential information on external drives and USB flash drives. By implementing these measures, you will sleep better at night because there are a few options available if you face data loss on the computer.
Recover lost files on your Windows system
Recuva is a freeware program designed to help the user in the process of recovering files deleted by accident or by a system crash. And when you can recover the lost files, remember that it is better to recover them to a different drive. Avoid trying to save the files in the previous location. You can also save these items on a flash drive or other types of removable storage. The recovery process is as straightforward as possible. By launching the QuickStart Wizard, users can get things going in a blink of an eye.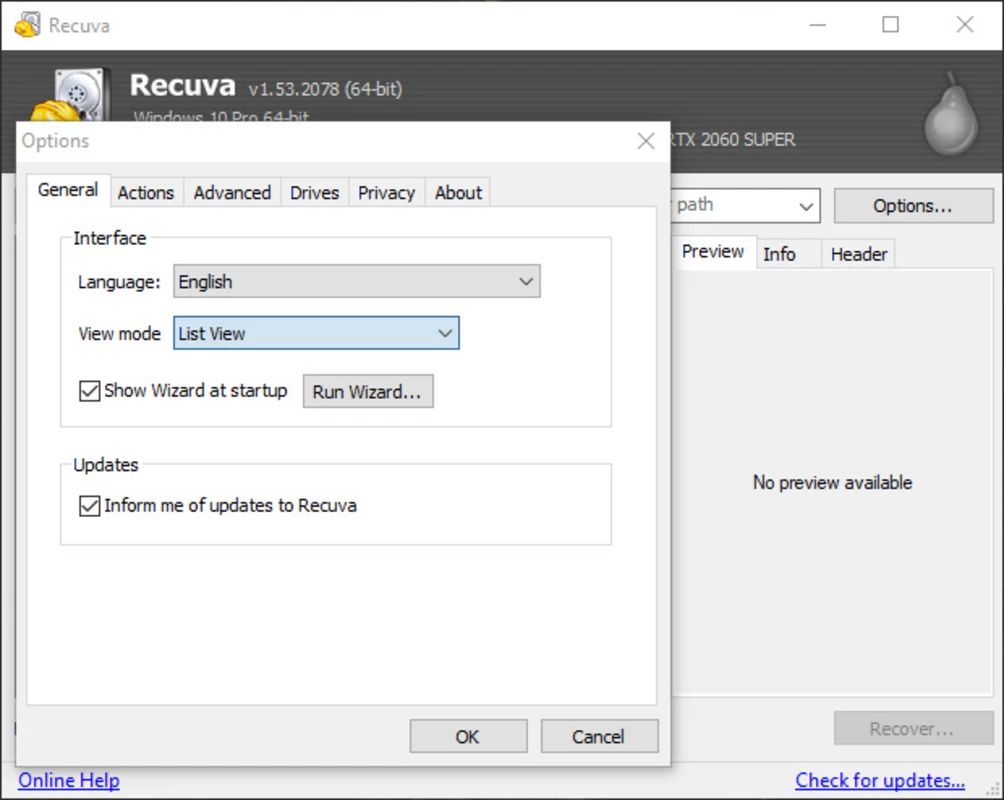 Some items are recoverable while others aren't
As soon as the scanning process reaches completion, the application displays all the found items in a friendly list. Users get to know about the recovery potential of each file through the app's use of color-marking. The results marked with a green score are undamaged, making them eligible for recovery, while the yellow mark means a poor file state. The worst score you can obtain is the red one, which means that the app can't recover those files no matter what. To complete the recovery task, we select which files we want to save and where and let the application do the rest. If your first scan does not retrieve your lost files, you should use the Deep Scan Mode.
Customize the app to meet personal needs
Recuva features additional support for Mozilla Thunderbird, Windows Live Mail, and Microsoft Outlook Express to help you recover deleted emails. It can also permanently delete files and any traces of those files. When it comes to customization, Recuva allows you inside its Options to select the UI language, view mode, and decide if the Wizard should launch at startup. You can also configure the scanning engine to suit your requirements. Users can select if the application should show files found in hidden system directories or not, show zero-byte files, and show securely overwritten files.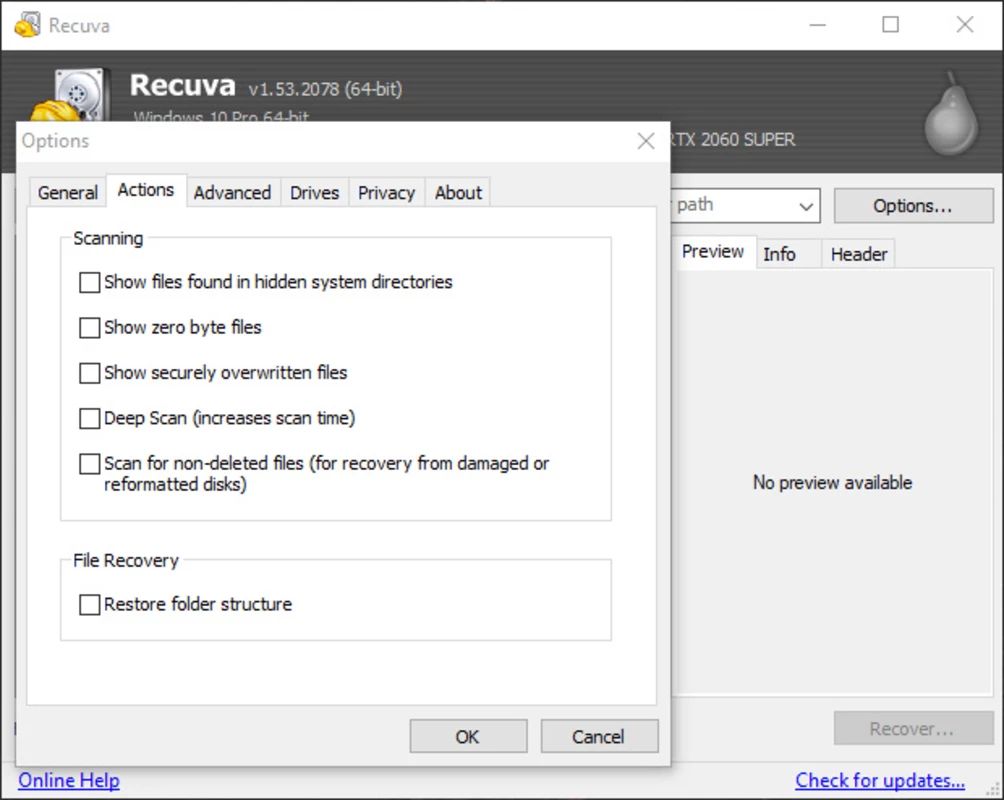 Remove files for good!
This program also brings a feature that allows you to delete files permanently. Functions like this one usually work by overwriting the location of the target file, the same being in the case of Recuva. In conclusion, this software is helpful as long as the data it's still available in a recoverable form. It's worth trying if you've lost files.
Some features of Recuva
entire Windows OS support;
improved Deep Scan;
recovery from damaged or formatted drives;
email recovery;
permanently erase files;
advanced file recovery;
support for FAT12, FAT16, FAT32, exFAT, NTFS, NTFS5 , NTFS + EFS file systems.
Download Recuva for Windows