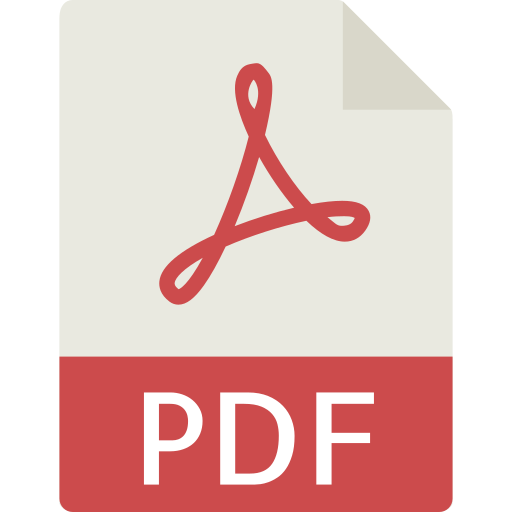 Free PDF Editor
Updated on April 7, 2023
Edit PDF files without paying a dime! Insert images, add various shapes and new pages, and save to your PC.
| | |
| --- | --- |
| App Name | Free PDF Editor |
| Version | 1.3 |
| License | Free |
| Updated | April 7, 2023 |
| Compatibility | Windows 32-bit/64-bit |
| File Size | 0,97 MB |
| Category | Office |
| Publisher | FreePDFEditor.net |
| ISO file | No |
Reviewing Free PDF Editor
Free PDF Editor is a portable program that handles PDF editing. Many apps that come as portable versions do not require traditional installation, and you can even run them from a USB flash drive, for example. The same thing I can say about this PDF file editor. Even though the app allows the user to modify PDF documents, it only works with files created through it. For example, we can't edit a PDF document if Adobe is the originator of that specific file.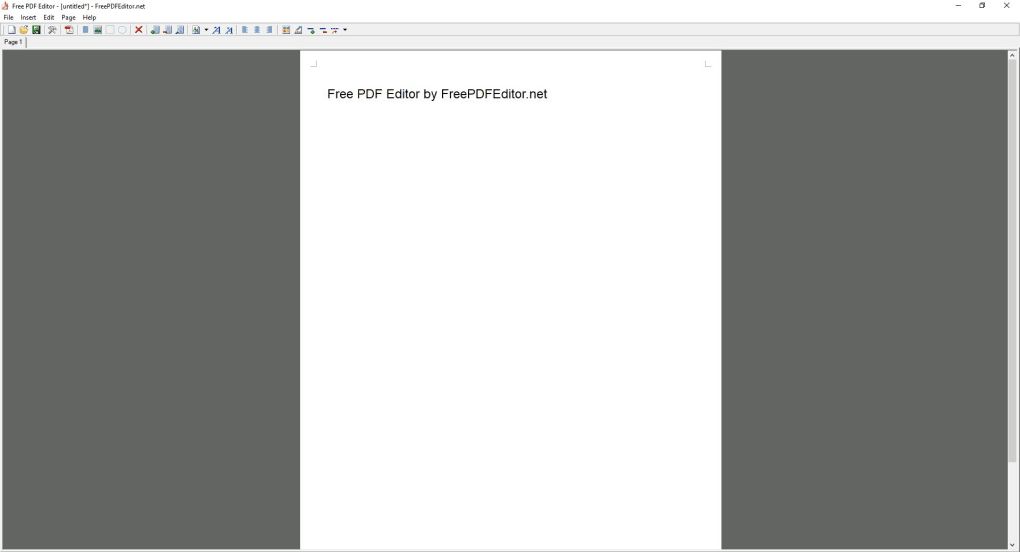 While this drawback is probably something many people won't tolerate, I still consider Free PDF Editor to be a handy software for other users. Due to its portable format, we can download the program and directly run it without installation. That's some time-saving right there if you ask me.
Work with the simple UI to edit PDFs
Its user interface is basic and easy to understand and use. Free PDF Editor is not the answer if you're looking after a complex GUI with countless features and functions. As soon as you launch the executable, there's nothing but a window resembling an old Windows program. With the help of this tool, you can insert text, images, etc., and save the document as a PDF file. The workspace consists of a toolbar located at the top of the window, which contains buttons to insert images, add text, change the layout of the words, and so on. Users can drag the text box to any place on the sheet.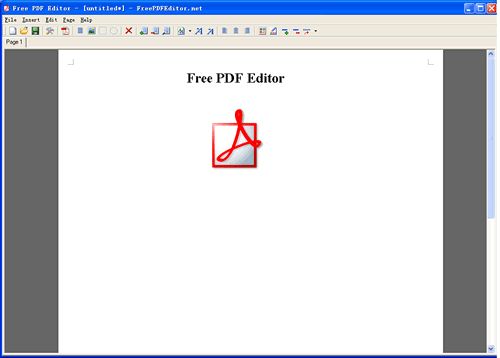 Add image files and shapes
In terms of image support, you can insert the following file types into your PDF document: JPG/JPEG, GIF, PNG, ICO, BMP, and more. Another essential feature is the ability to insert a couple of shapes. Plus, you can configure properties of PDF documents such as the author, creation date, and subject. All the details of your file are available as FPE file formats, so you can backup these items for later use. Free PDF Editor comes with some basic features, and it runs low on CPU and RAM resources usage.
Expand the size of the PDF with new pages
Another essential component of this PDF editor is the ability to add multiple pages to a single PDF document. Complete this task by clicking on the Add Page button located inside the menu section. In addition, you can also remove a page just as simple. Working with different page layouts is possible with Free PDF Editor. Use the fullscreen mode each time you want the software to display the entire document without additional distractions.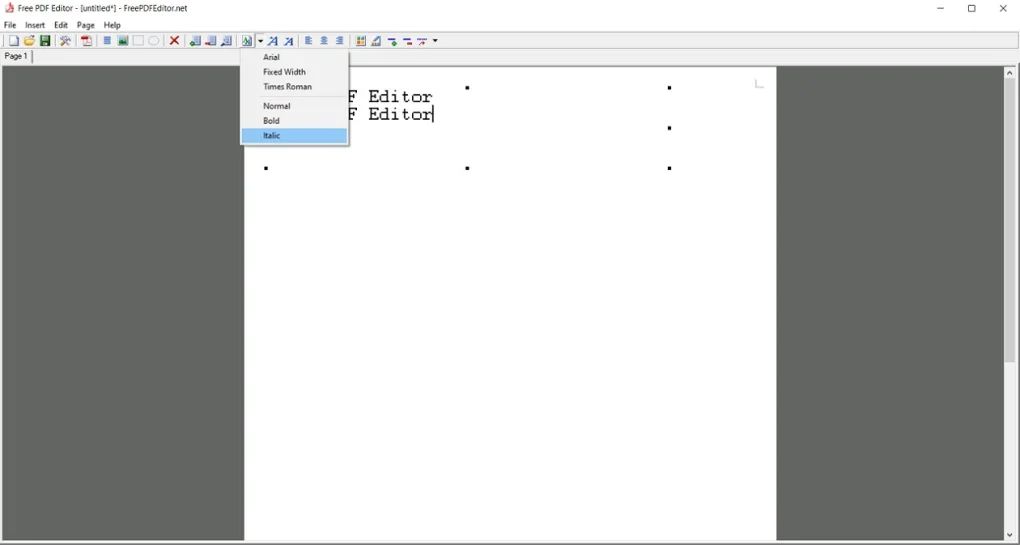 No advanced features
My advice is to avoid the application altogether if you want something with more complexity because it doesn't offer the features available in its competing software. I recon this computer program was helpful when it became available for the first time, but as of now, there are other applications that you can use and enjoy many other crucial features at the same time.
Download Free PDF Editor for Windows