Free PDF Reader
Updated on April 7, 2023
Open and start reading your PDF documents for free with this app. Change view modes, take screenshots, and so on.
| | |
| --- | --- |
| App Name | Free PDF Reader |
| Version | 1.2 |
| License | Free |
| Updated | April 7, 2023 |
| Compatibility | Windows 32-bit/64-bit |
| File Size | 5.86 MB |
| Category | Office |
| Publisher | PDFzilla |
| ISO file | No |
Description of Free PDF Reader
Free PDF Reader is a basic program that handles regular tasks regarding PDF files. What makes it an enticing alternative to other PDF readers available on the Internet is that this one uses a small number of system resources. If you want to use this software to edit PDF files, you might as well not download it because it only allows the user to view this type of document. Even though Free PDF Reader doesn't cost money, it still brings a few essential features.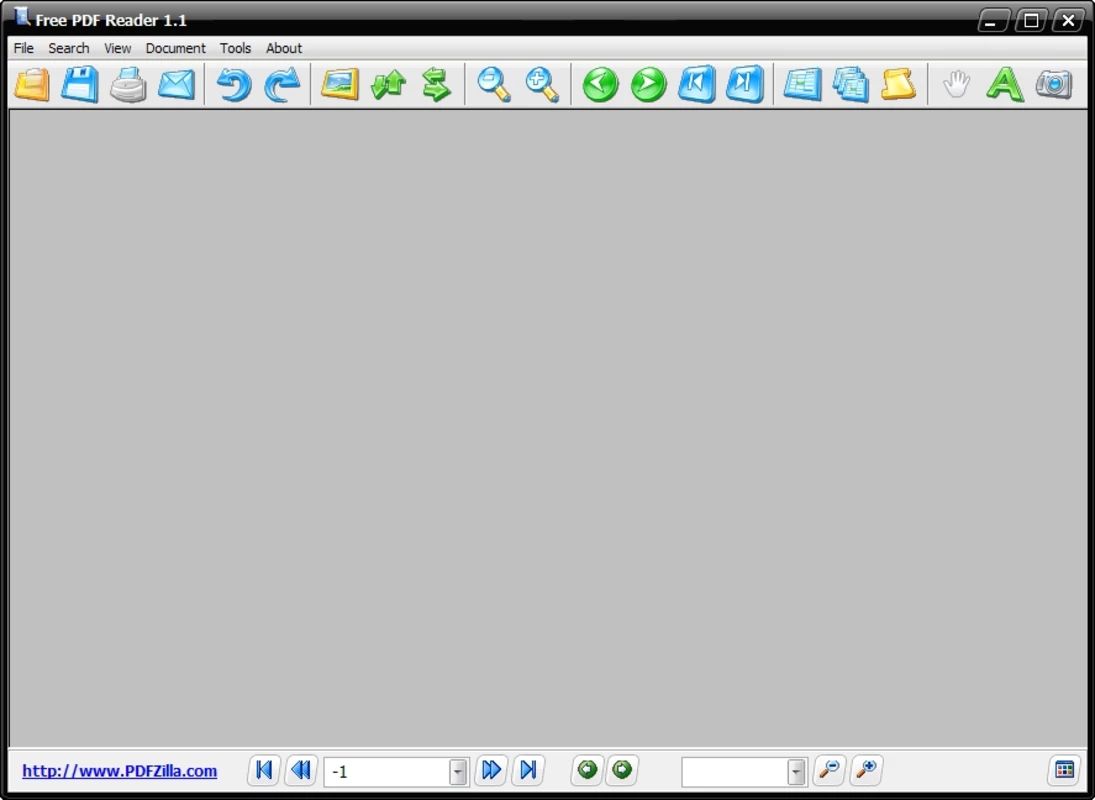 Open and read PDF documents for free!
I appreciate how direct this application is. No bullshit! Everything is easily accessible, so you don't have to be a techie to learn what each function does. As long as you're on the Internet looking for a friendly and lightweight PDF reader, this software is an optimal choice. The download process is just as simple as the installation setup. Who uses the PDF file format? The answer is almost anyone with a computer, laptop, smartphone, or tablet. We can see this format used in households, office spaces, etc. There's no aspect to differentiate who can and can not take advantage of its features.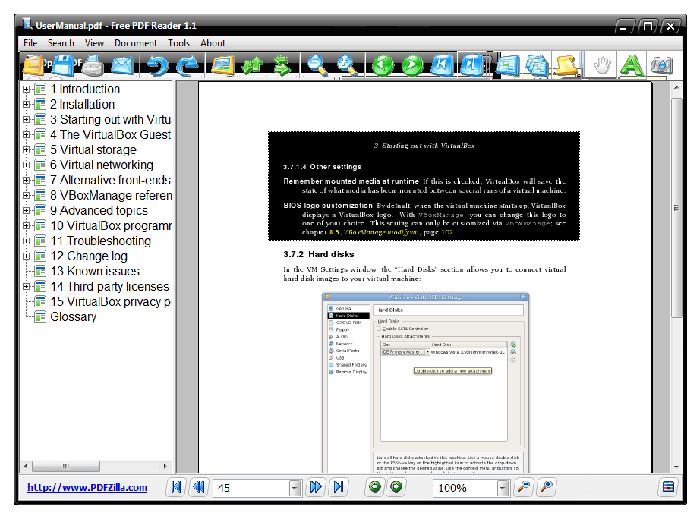 Use the friendly interface to your advantage
This PDF reader brings a neatly designed window that displays its main functions right at the top. These buttons perform many of the application's primary functions. You can access other features of this program by using the dropdown menus. With this program, you can open and print PDF files with ease. Users can manipulate the documents by zooming in and out, rotating, and moving from one page to another. I appreciate the zooming feature quite a lot because some PDF files need it.
Take screenshots of opened PDFs
Have you ever had to open a document or a digital book where the font is so tiny that you can barely read it? Free PDF Reader can dodge the bullet through its built-in zooming function. If you desire to save specific pages as pictures, you can use the built-in snapshot feature. This small tool can be accessed using the toolbar.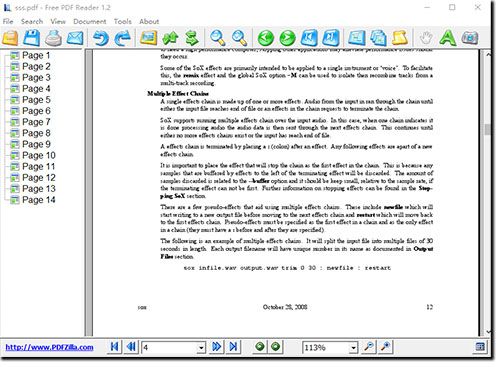 Switch between different view modes
Another essential feature is the multi-view mode. Here you can pick from a few available methods, including multipage, single page, actual size, etc. The best time to use this specific feature is when you use screens of different sizes and resolutions. It can cover laptop screens, desktop screens, and even TVs. Take your time, switch between various options, and use the one that displays the PDF's content the best. For example, the Fit Height and Fit Width view modes expand the application's window to match the height and width of the screen. All these options are self-explanatory, so it shouldn't be a problem for the user to work with them.
Converter included!
You can convert your PDF file to another format using the printing feature. Besides, we can take advantage of Free PDF Reader's printing module to print the document's content to paper. Since Adobe Acrobat Reader download is also free, it's difficult for this program, or any other one, for that matter, to find users. In conclusion, Free PDF Reader is a recommended app for opening and reading PDF files.
Download Free PDF Reader for Windows
Recommended Apps