Wondershare Dr. Fone
Updated on March 18, 2023
Android and iOS tablets and smartphones need managing from the computer sometimes. Wondershare Dr. Fone is great at that!
| | |
| --- | --- |
| App Name | Wondershare Dr. Fone |
| Version | 4.6 |
| License | Trial |
| Updated | March 18, 2023 |
| Compatibility | Windows 32-bit/64-bit |
| File Size | 802.07 KB |
| Category | Phone Tools |
| Publisher | Wondershare |
| ISO file | No |
About Wondershare Dr. Fone
Wondershare Dr. Fone is an application designed to work with popular platforms for mobile devices like iOS and Android. It provides a feature set designed to cover many problems users face on their mobile devices. Because of its modules and components, we can recover lost photos, contacts, documents, videos, call logs, messages, etc. In addition, Dr. Fone provides the ability to record the screen, perform data backups, unlock the phone, and more. Even though the version I'm talking about is for Windows systems, the application also comes with a dedicated macOS release.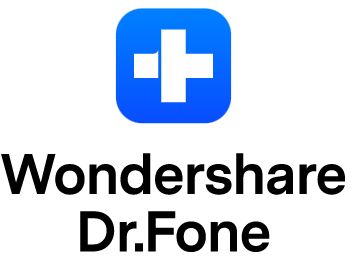 The app evolved to offer more features
When launched for the first time, this phone management software was only about data recovery. Due to its growth and people using it more often, the developers brought new features to it through constant updates. Get the best experience while using Wondershare Dr. Fone and its feature set by paying for the premium version. The trial version has limitations. As of now, using this program, you can perform various tasks, from recovering lost data to rooting.
How to recover lost files on your iOS or Android device
Deleting critical files by mistake happens on smart mobile devices as well. Thanks to its recovery options, you can recover deleted data from iTunes/iCloud backup files and broken Android devices. You can copy all of your contacts, messages, music, photos, videos, and so on from your mobile device to another mobile device or a PC.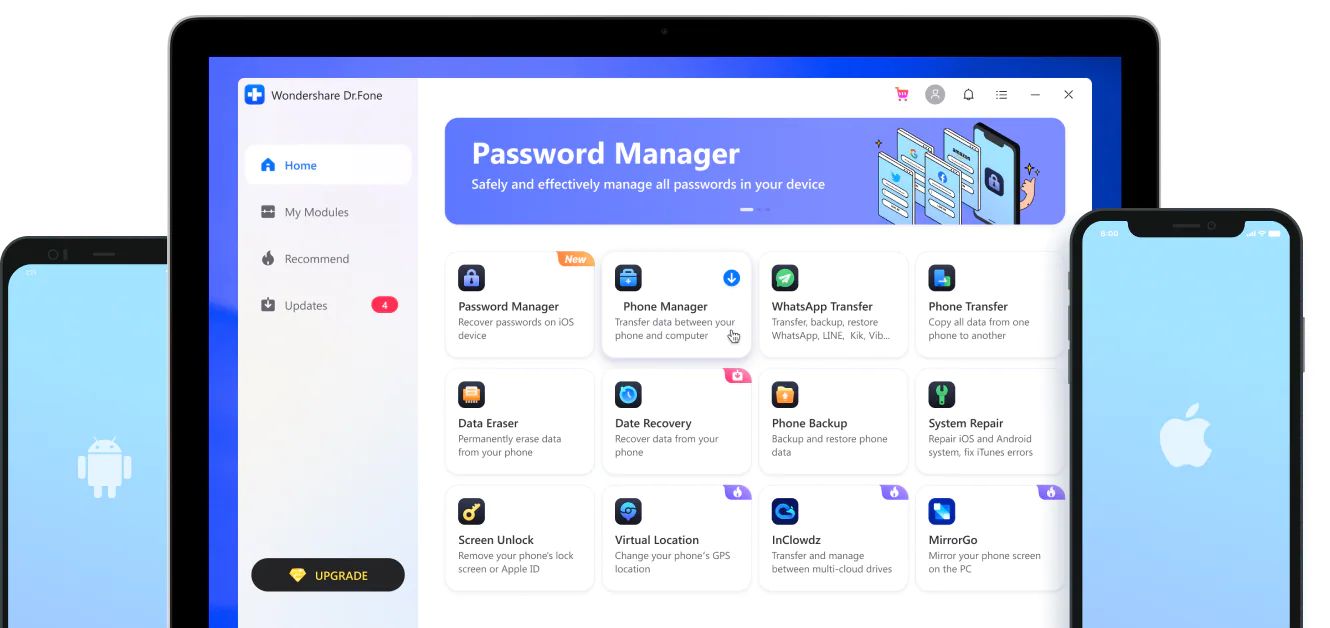 Each time you plan to use this application to perform the mentioned tasks, you will have to connect it to your computer using its cable. This task is quick to complete as long as you follow the steps accordingly. First, connect the mobile device to the computer through the USB cable after the application is present on both personal devices involved in the data exchange. It takes a couple of seconds for the application to establish a link between the smartphone and the computer. Once everything is up and working, you can take advantage of Dr. Fone's components.
Migrate data from old device to new device with Dr. Fone
When you plan to abandon your old gadget to use a new one, remember to erase all of the data already existent on it to make sure your privacy is intact. Other features of this program include data backup, a tool to remove the lock screen from your Android / iOS, repair OS problems, and rooting your device. Backing up crucial data is a good habit, and it relieves stress if your mobile device runs into functionality problems. While the data backup process is on the way, you can pick which data to copy to your new device and which to ignore. Dr. Fone brings built-in tools to help you switch from an older phone to a newer one, so the app transfers this data back and forth without problems.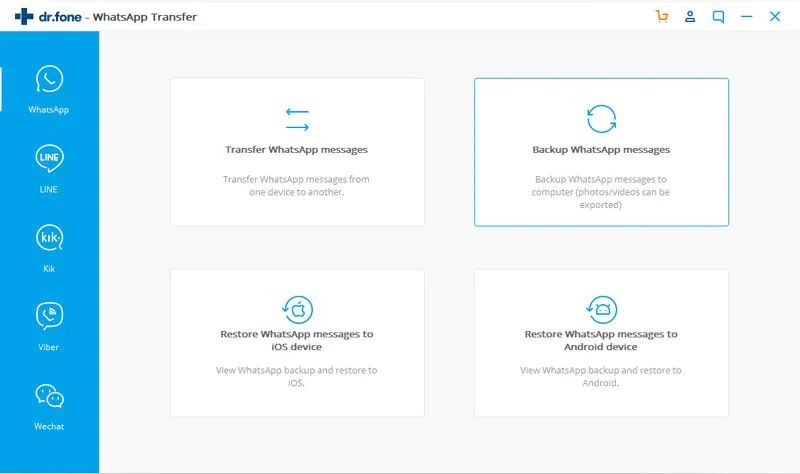 Fix performance issues on your smartphone or tablet
Is your phone clunky and unstable? Installing dangerous apps and games on mobile devices is not a good thing to do. There are many cases where poor software caused damage to the Android or iOS operating systems. Another essential module of Dr. Fone is the ability to fix system errors suffered by your smartphone. Fixing all these issues is way better than reverting the device to its factory settings. In conclusion, Wondershare Dr. Fone is all you need to ensure the safety of your data and the stability of your phone's system.
Download Wondershare Dr. Fone for Windows
Recommended Apps