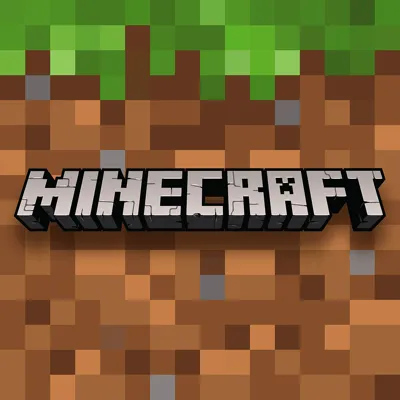 Minecraft
Updated on January 16, 2023
Do you have what it takes to survive Minecraft's challenges? Gather resources, craft items, and kill monsters.
| | |
| --- | --- |
| App Name | Minecraft |
| Version | - |
| License | Free |
| Updated | January 16, 2023 |
| Compatibility | Windows 32-bit/64-bit |
| File Size | ~ 1 GB |
| Category | Adventure |
| Publisher | Mojang |
| ISO file | No |
About Minecraft
Minecraft is a famous video game for the Windows operating system and other platforms like Linux, macOS, Android, Apple TV, PlayStation 3 and 4, Nintendo Switch, and more. Even though Minecraft became available for the first time in 2011, it still goes strong today, thanks to its continuous updates and fun gameplay.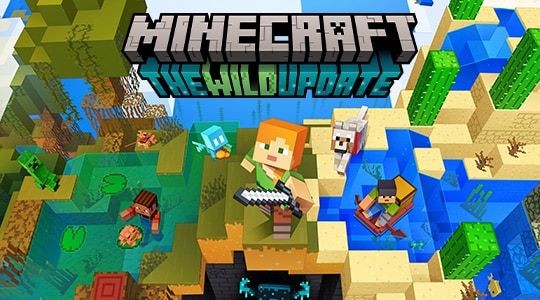 Minecraft Windows System Requirements
The recommended system requirements for this game are the following:
Processor: Intel Core i5-4690 3.5GHz, AMD A10-7800 APU 3.5 GHz or better;
Memory: 4GB RAM or better;
Video Card: GeForce 700 Series, AMD Radeon Rx 200 Series with OpenGL 4.5;
Video Memory: 256MB;
Disk Space: 4GB.
Keep in mind: these are the recommended requirements. You can still download, install, and run the game on systems with lesser configurations, but the framerate will be inferior. Also, if you like installing various mods, these packages take up additional storage space on your drive. The modding scene for this popular game is impressive due to the game's success. Minecraft not only has sold over 230 copies, but the monthly active player base still maintains itself at around 140 million.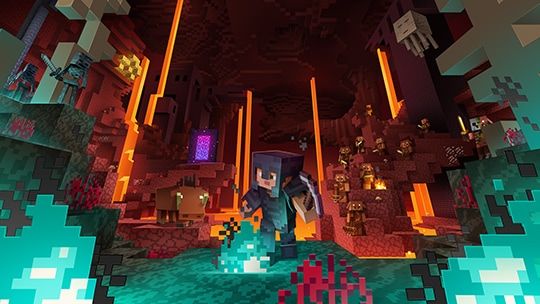 Show your creativity by building impressive structures!
Minecraft game brings out the creativity in people. We can do many things in this game, from breaking up blocks to enchanting items. The entire Minecraft world goes through an automatic generator, and you will find many different biomes. The coding promises a unique experience each time you create a new world, thus a new adventure. Each biome has its specific topography, animals, and villages where you can discover non-playing characters and interact with them.
Minecraft's game modes
Minecraft comes with a couple of game modes for players to enjoy. The Survival Mode is where the player has to gather all kinds of resources to survive the fight against monsters and hunger. If you love building and don't want to deal with collecting blocks and facing enemies, then Creative Mode is the one for you. Inside Adventure Mode, players are capable of playing custom maps created by other players. The last one is Hardcore Mode, where the players have just one life, and he has to face the same challenges as Survival Mode with the game difficulty locked on hard. If you die in this mode, the world ceases to exist, and you lose. Not all NPCs are hostile.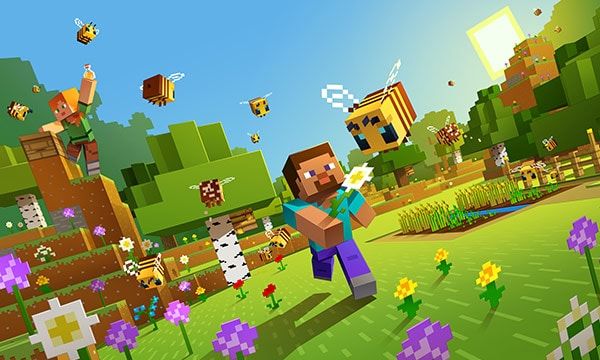 Survive the environment and its elements
The game contains different animals and villagers. When killing animals, for example, you will receive experience and resources. The dangerous creatures are alive at night, but you can also face some even during the day as long as they survive the Sun's light. Minecraft players face two dimensions besides the main world: the Nether and the End. You can access the first one through portals created with obsidian, while the End dimension brings a collection of multiple islands. The sole purpose is to kill the Ender Dragon, which lives on the main island.
Plenty of things to do and to learn
As expected, the more you play Minecraft, the more you learn about it. Gaining experience is crucial before you become confident with your building, fighting, and survival skills. In addition, this game's recipe system can go a long way with different combinations to create new items. In conclusion, Minecraft is a top-notch survival game with many things to learn and experience.
Download Minecraft for Windows