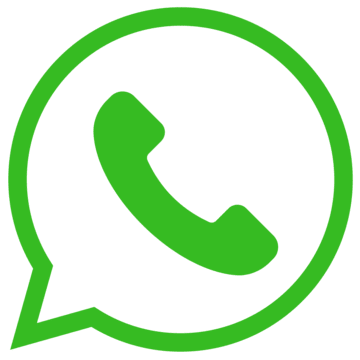 WhatsApp for Desktop
Updated on March 12, 2023
Use your WhatsApp account on your desktop or laptop with WhatsApp for Desktop. You can share documents, chat, and much more.
| | |
| --- | --- |
| App Name | WhatsApp for Desktop |
| Version | 2.2306.9.0 |
| License | Free |
| Updated | March 12, 2023 |
| Compatibility | Windows 32-bit/64-bit |
| File Size | 153.77 MB |
| Category | Social |
| Publisher | WhatsApp |
| ISO file | No |
Description of WhatsApp for Desktop
The popular messaging app on mobile devices is now available as a desktop app to allow users to chat with their friends straight from their personal computers. WhatsApp is the platform of choice for people wanting to exchange messages with their friends, co-workers, and family members. The key to succeeding as a business in the very competitive instant messaging arena is to provide a fast, reliable, user-friendly, and free service. It's safe to say that WhatsApp checks all these boxes plus more. If this wouldn't be the case, there's no way that this platform would have reached an impressive userbase.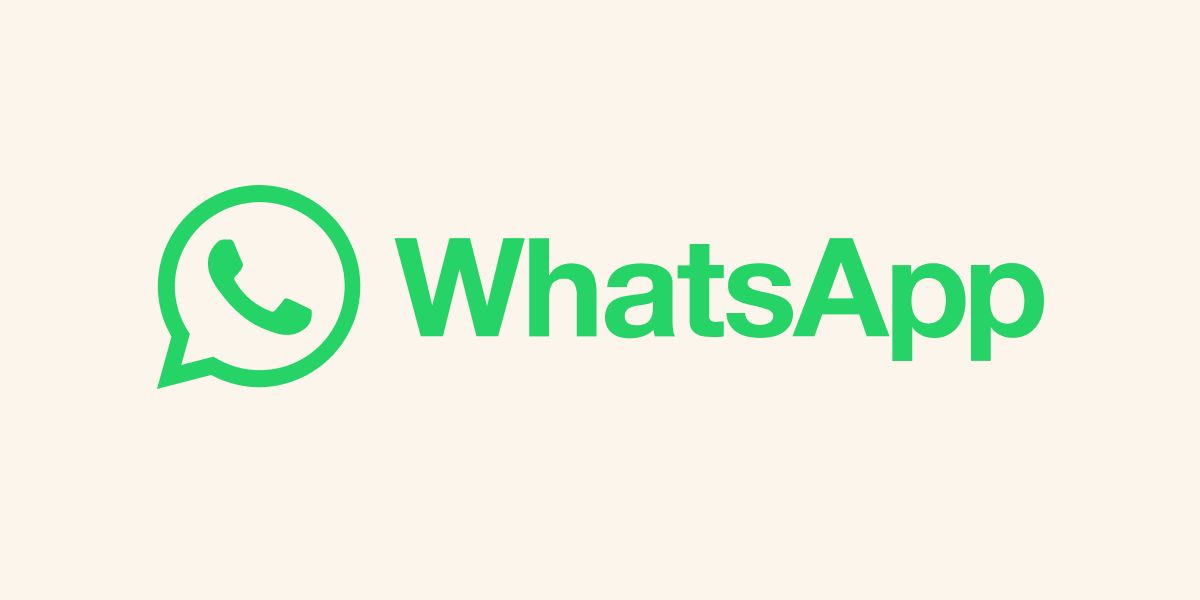 Get ready to chat with your favorite people
While this social application is often in use by people through their mobile devices, we can still enjoy the same features from the comfort of our personal computers and laptops. The desktop messenger works just fine. Its download process completes fast, and there are quick ways to start chatting.
Install the app and follow the steps to set up the account
The new version of WhatsApp for PC offers support for Windows 8 or better. Before sending and receiving messages, we have to connect the app to the WhatsApp account. After the installation process completes, scan the QR code available on the desktop with your mobile device. This step is necessary because the service needs to establish a relation between the computer and the desktop messenger to synchronize WhatsApp activity.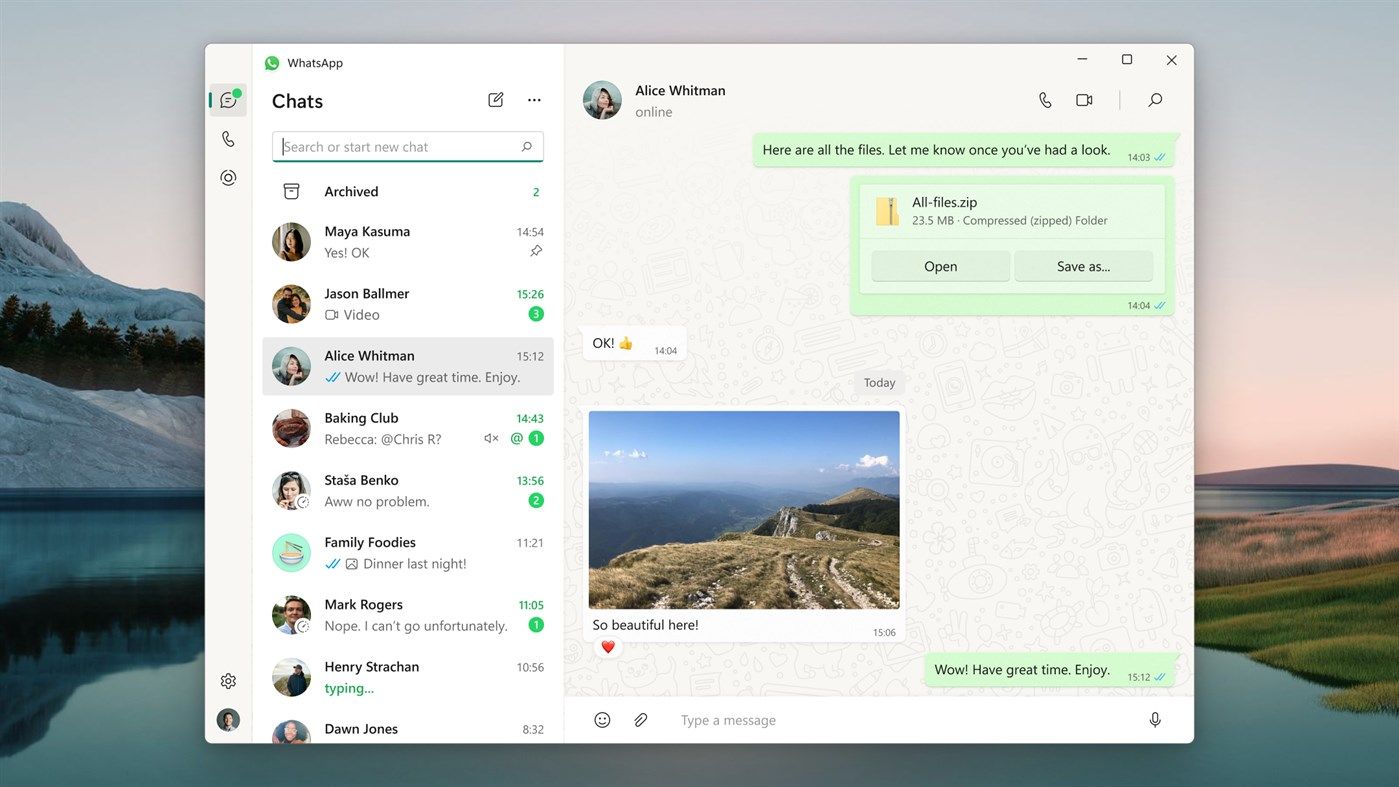 Once the connection is out of the way, you can start using the application. You can create group chats, share messages, images, videos, and more through the main window. The layout is organized by having the contact list on the left side of the window and the chat log on the right side. You can add contacts and search for existing ones with ease. It also brings features like native desktop notifications, better keyboard shortcuts, etc.
WhatsApp keeps you safe from hackers
If a person sends you a doubtful link, WhatsApp will display a red indicator. When receiving links, carefully review the content of the message. If a link is marked suspicious, you can tap the link, and a pop-up message will appear, highlighting the unusual characters within the link's body. Then you can choose to open the link or go back to the chat. In terms of privacy and security, this service provides end-to-end encryption. Thanks to this helpful technology, now we can enjoy free hotspots from shopping malls, airports, workplaces, and so on to interact with our loved ones.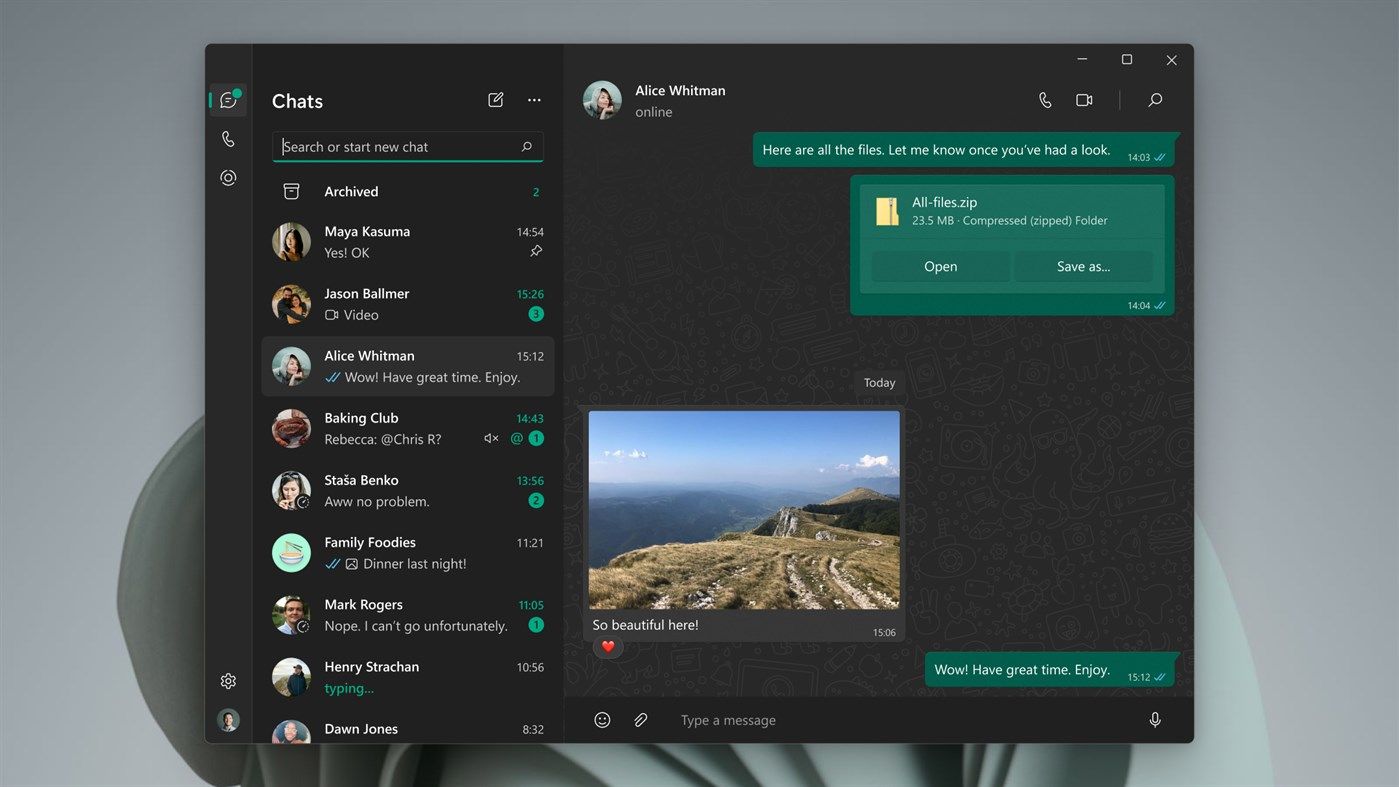 Send files back and forth with this program
When it comes to file sharing, WhatsApp for PC has better speed because of superior Internet connections. Sending and receiving photos, videos, and documents is easy and familiar. Even though this desktop version leaves some mobile features out of its package, we can't complain. The UI environment is as friendly as it gets! It's always more convenient to chat and exchange files through a larger screen. The application has lightweight built, it's easy to install, and it won't consume too many system resources. Overall, WhatsApp for Windows it's a proper way to keep in touch and communicate with your family members, friends, co-workers, and so on.
Download WhatsApp for Desktop for Windows