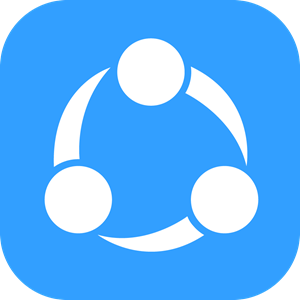 SHAREit
Updated on January 15, 2023
Connect compatible devices to one another and send files back and forth. Support for multiple platforms.
| | |
| --- | --- |
| App Name | SHAREit |
| Version | 4.0.6.177 |
| License | Free |
| Updated | January 15, 2023 |
| Compatibility | Windows 32-bit/64-bit |
| File Size | 6.15 |
| Category | Utilities |
| Publisher | SHAREit |
| ISO file | No |
What is SHAREit?
SHAREit is an application that makes possible file transfers between different devices using Wi-Fi connections. You can transfer videos, photos, and various other files, including applications, from one device to another. As everybody can see, this software works entirely over a Wi-Fi hotspot, thus not requiring Bluetooth or an active Internet connection. The way the transfer process works is simple. One device sets up a local Wi-Fi hotspot, and the other connects to it to facilitate the exchange of information.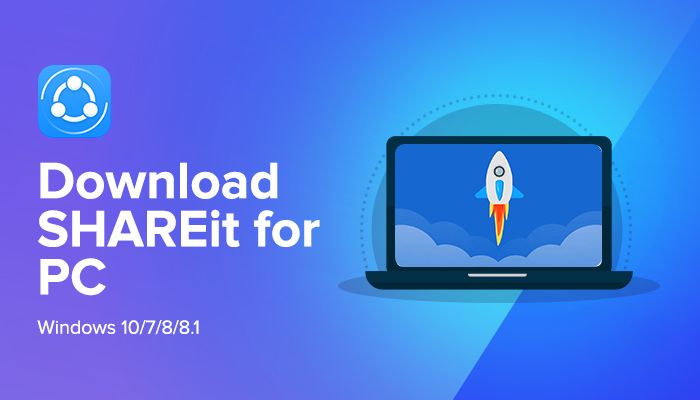 One of the best software for file sharing
There are other similar apps on the market, as you can find out for yourself, but SHAREit is the top dog, thanks to its friendliness and handy features. The advantage of sending data over the Wi-Fi protocol is the size of the files we can share with the other device. Bluetooth has a very harsh limit, making the whole technology quite obsolete concerning large file size transfers.
Neat window layout, encryption, and easy to get things going
It comes with a clean user interface making things easier to start transferring files. The application does not take a lot of drive space, and the installation process is easy. As soon as the installation process reaches completion, you can add multiple files that you want to share over a Wi-Fi connection. Everything is secure and encrypted while transferring files. You can set many devices as Trusted Devices to encourage the application to accept incoming connections without zero additional confirmation. To add trusted devices, you need to check the "Always accept files from this device" box while connecting. You can manage this list on the top right corner menu. Besides, this application also comes with a built-in media player that allows you to play your favorite music and movies and to use the powerful built-in equalizer.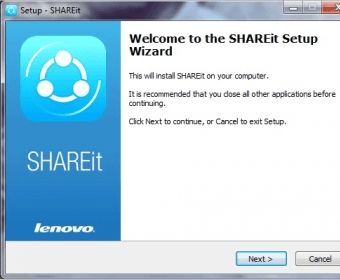 You are at the mercy of the Internet connection
When sending and receiving files over the Wi-Fi network, the overall transmission speed and surroundings influence the overall performance. To avoid cellular data usage, you should create a hotspot from your device and share files using this method as long as both machines are in the immediate vicinity. In its quest to provide better security, SHAREit encrypts the hotspots created, and you can change the passwords inside the Settings window.
Have both devices inside the same network, watch videos, etc
Please remember that the transfer process requires that the computers and mobile devices be in the same Wi-Fi network, LAN, or hotspot as your computer, to share the files. Some users might not expect it, but SHAREit also allows us to watch videos, discover new and trending music, enjoy live streams, and play with different gifs and stickers, besides exchanging files.
Compatible across multiple platforms
The software might have a few drawbacks here and there, but what makes for it is the compatibility across separate platforms, such as Windows, Android, Mac, and iOS. Plus, we can set-up up multiple connections at once. For example, we can share the same file with up to 5 devices. Other features include an unnecessary files remover and a duplicate photos detector and cleaner.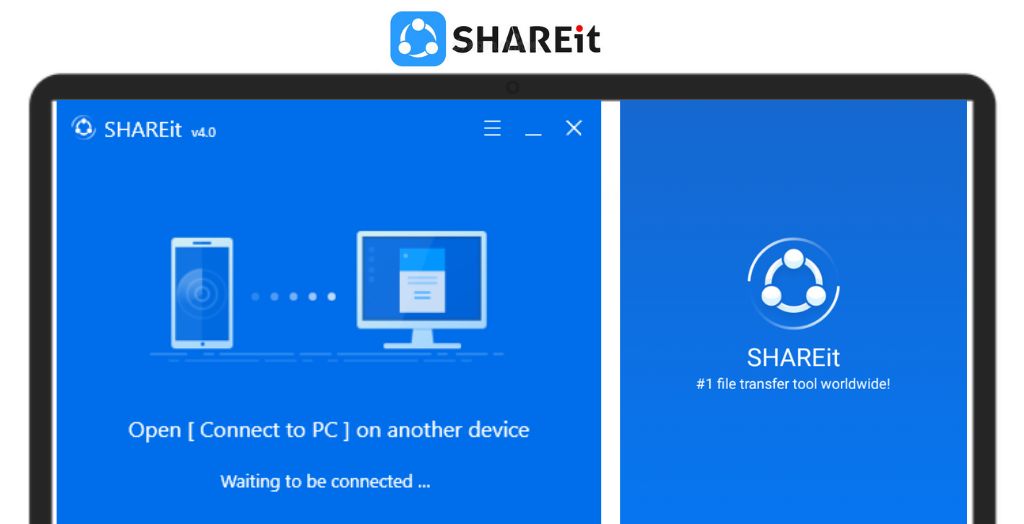 Some features of SHAREit
Easy to use due to its intuitive User Interface;
Fast and easy file transfer from a device to another device;
Ability to backup your files from your phone to a computer to save space;
Works with plenty of file types;
The app works as a file transfer utility between two PCs.
Download SHAREit for Windows